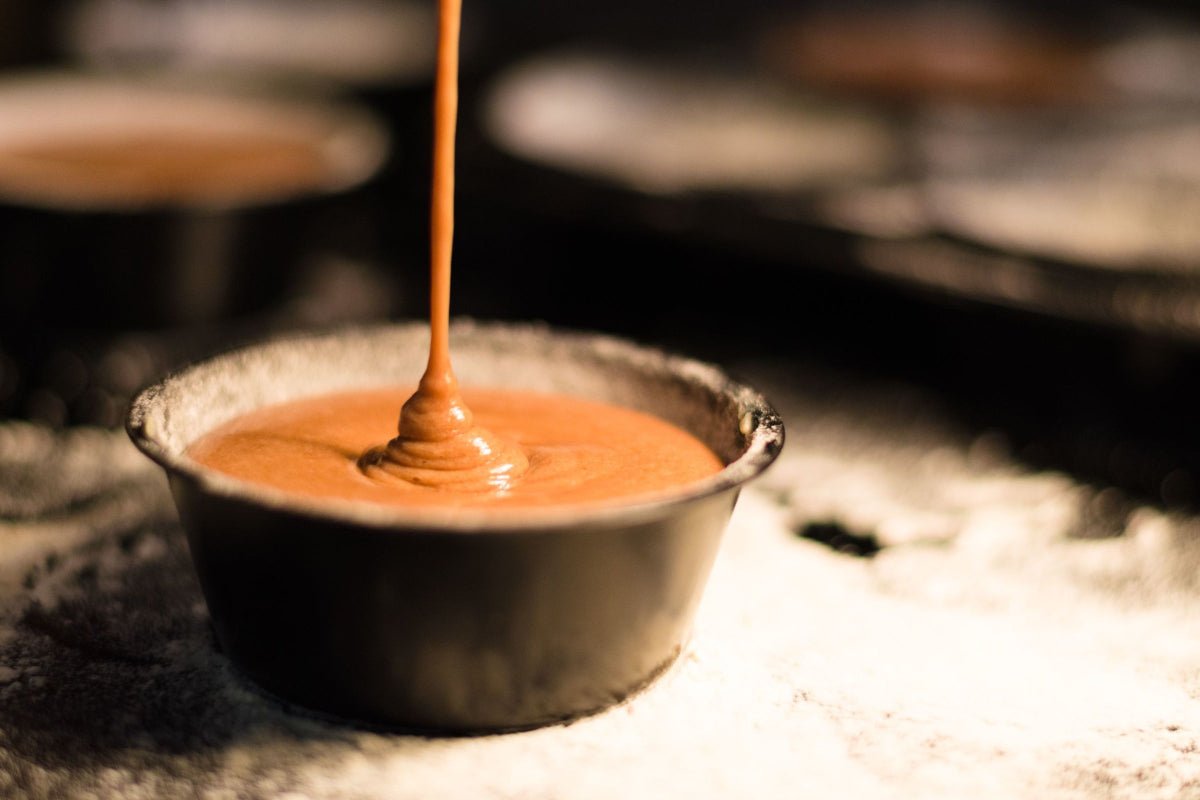 Creating spooktacular themed food is a key part of the Halloween fun. That statement may conjure up memories of plunging your hand into a bowl full of cold spaghetti while wearing a blindfold at a friend's party or being invited to try peeled-grape eyeballs. Sure, you can still go that route, but that's not your only option. Even for a family juggling food allergies, seasonal flavors and fun twists on old favorites can still amp up your Halloween meal plan!
Pumpkin Spice Cutouts
This recipe from Taste of Home for Pumpkin Spice Cutouts is egg-free and nut-free as written. If you're also avoiding dairy, a few simple substitutions would make the frosting a safe option too. Try swapping out the butter for your favorite shortening or plant-based butter substitute. You can skip the milk in favor of oat milk or another dairy substitute. 
Need to be wheat-free? You may need to experiment a little with wheat-free flours to find the right alternative that creates the texture and taste you're looking for. The good news is that you get to sample a lot of cookies in this quest to find the combo that works best for your family!
Candy-Coated Marshmallow Spiders
These Candy-Coated Marshmallow Spider treats from Kitchn are almost too cute to eat…almost. If you're avoiding eggs, take a look at the label on the marshmallows you grab before you start making these fun treats. Otherwise, have fun creating your own twist on this simple yet fun recipe!
Sparkling Spooky Punch
What's more fun than a sparkling, orange punch for Halloween? How about a sparkling orange punch in a themed fruit cup? Count us in! This article from Go Dairy Free has some great ideas including that simple punch recipe and a few tricks to turn an orange into a fun, themed cup.
(Egg-Free) Meringue Ghosts
Piped meringue is the perfect medium to create fun ghost-shaped treats, unless, of course, you're allergic to eggs. The good news is this recipe from The Flexitarian offers a safe and easy alternative using the liquid found in a can of chickpeas, aka aquafaba. 
Dairy-Free Caramel
Maybe caramel sauce isn't the first thing that comes to mind when you think about Halloween-themed treats. It is, however, a quintessential part of autumn when paired with everything from apples to…well anything. The challenge for milk allergic families, however, is finding a caramel sauce that's safe. This recipe from Nora Cooks is a simple, three ingredient vegan alternative that will give you the right consistency to dip your apple slices or drizzle into your morning coffee (or anything else you want to use it for).
Raspberry Chocolate Cups
Okay, sure, these raspberry cups from Elephantastic Vegan look a little gory, but that's just part of their charm. This simple, three ingredient treat is free of the top 9 allergens and perfectly Halloween ready with the raspberry goo seeping out the side. More importantly, they sound delicious!
Stuffed Pepper Jack-o-Lanterns
Sometimes the Halloween-themed component of your dish isn't what you're making, it's how you serve it. For example, pull out your favorite stuffed-pepper recipe (need inspiration? Try stuffing a pepper with a quinoa-like mixture, such as the one in this recipe from One Lovely Life!) When you hollow out your pepper, take a little extra time to carve a face befitting a Jack-o-Lantern before filling it with your mixture.