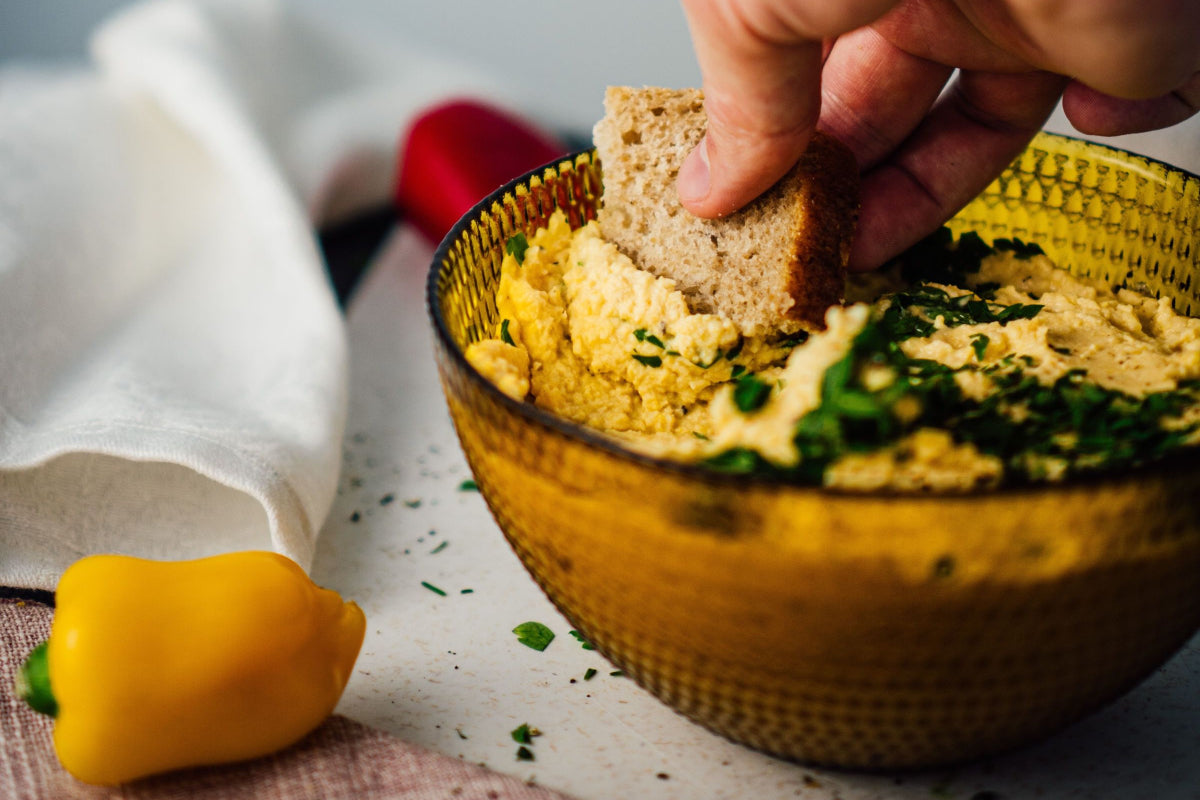 Nearly 16.1 million Americans planned on missing work the day after the 2021 Super Bowl, according to a Harris poll commissioned by The Workforce Institute at UKG ahead of that year's kickoff. Some employees let their employers know they'd be using PTO before game day. Others, of course, call in sick on Monday. Then there are the folks that don't miss a day of work, but they do come in late. In fact, the high rate of post-Super Bowl absenteeism led some to launch a campaign to make the Monday following the big game a national holiday. 
What does this have to do with food allergies? Well, the odds are you or someone you know is hosting a Super Bowl party. It may be a big neighborhood bash, a gathering with the extended family, or just your household. There will be those invested in the game and those just there for the commercials and the company. No matter how big of a gathering or your motivation for being there, there will be food. There may even be alcoholic beverages for the over 21 crowd. For the allergic family, it's another potential hurdle to be ready for. If you're hosting (or if you're bringing a dish to share), these recipes are sure to score big with your crew. 
No-Dairy, No-Nuts, Nacho "Cheese" Dip
What's game day without a platter of loaded nachos? Here's the good news: you can enjoy this snack even if you're avoiding dairy. And, since tree nuts can often find themselves in melty cheese alternatives, we found a recipe for you that nixes the nuts too! Nora Cooks offers up a nacho cheese alternative that relies on starch and vegetables like potatoes and carrots, along with nutritional yeast, and your favorite milk-alternative to create a dip perfect to accompany your nachos.
Smoky Eggplant Dip Sans the Sesame
Sesame allergies keeping hummus off the menu? Try this smoky grilled eggplant dip from Allergic Living. It nixes the sesame and is also free of the other top allergens to create a full-flavored dip that will score big points with your viewing team. Use vegetables or chips and crackers that are safe for your crew. 
No Milk, Just Ranch For Your Wings
Maybe you have a favorite allergy-friendly wing recipe up your sleeve already, but finding a dairy-free dip to dunk them is proving difficult. Karissa's Vegan Kitchen offers up a zesty take on ranch that skips the dairy (and doesn't rely on tree nuts to do so). If, by the way, you need a wheat-free hand on the wings themselves, try this: pat dry your wings and then dredge them in a mixture of 2 tablespoons of cornstarch, 1 tsp garlic powder, 1 tsp baking powder, and salt and pepper. Bake those wings in a 450 oven for about a half hour. Flip them and bake for another 15-20 minutes until they're cooked thoroughly. Coat them in your favorite sauce before serving with your ranch dip. 
Onion Dip Worth Cheering For
A traditional onion dip begins with a sour cream base and that's a no-go for dairy allergic fans. However, do a quick search for dairy-free onion dips and you'll pull up recipe after recipe for alternatives that start with a base of pureed cashews – which, of course, complicates things for your tree-nut allergic guests. This recipe from My Pure Plants, however, offers up a nice alternative using sunflower seeds, lemon juice, apple cider vinegar, and salt to create a sour cream substitute. From there you can use your favorite homemade onion dip recipe or pull out that old reliable onion dip/soup mix to rev up your sour cream sub.
Chocolatey Finish
If there's a fondue pot in your game day future, let's talk about sweet, luscious chocolate fondue that's free of the top 9 allergies. Pull out your double boiler (or a metal bowl that can sit on top of a small sauce pan full of water). Heat ½ cup of coconut milk (full-fat from a can) in the double boiler. When the coconut milk is hot, add in a 10-ounce bag of dairy-free chocolate chips (you'll find a few options in your local grocery store) and whisk until it's smooth. If it's too thick, add more coconut milk. Whisk in ¾ cup of vanilla extract to pump up the flavor and enjoy with your favorite fruit or other dippable treat. Avoiding coconut? That's okay. You can substitute your favorite non-dairy milk with 2 tablespoons of non-dairy butter instead.