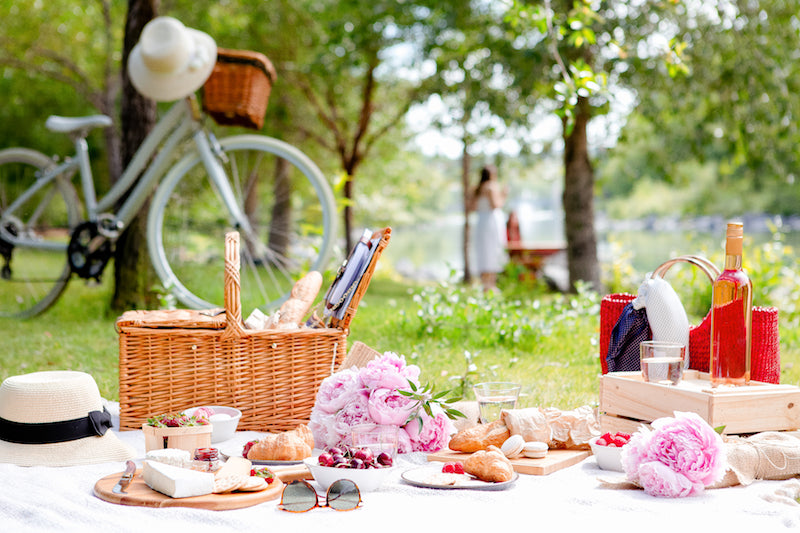 Temperatures are rising. The focus is shifting from homework and schoolyear activities to summer camps and get-togethers. There are barbecues and pool parties. There are trips to the beach and the lake. There are outdoor events and amusement parks to visit. Summer is upon us and you're busy figuring out how to fill (but not overfill) those balmy days. If you're an allergy parent (or an allergic individual yourself), summer fun, like everything else, has an added set of hurdles for you to clear. Pour yourself a tall glass of something iced and allergy-friendly and let's walk through a summer fun checklist together.
Don't Get Heated!
Epinephrine is sensitive to light and extreme temperatures. Your autoinjectors should be kept at room temperature. Regardless of the time of year, they should the never be left in the car, but especially in the summer when temperatures inside a sitting vehicle can rise into the triple digits. A pilot study published in "JACI: In Practice" found that "even a single, short-term exposure to heat in a car during a sunny day can decrease the epinephrine concentration in autoinjectors." 
Take It with You
Sure, lots of summer activities are easier to enjoy when we've got our hands free. Don't forgo taking along your auto-injectors though. You'll find a wide array of options for carrying cases from insulated bags (like the sort originally designed for diabetic individuals to keep their insulin at the right temperature on the go) to small neoprene sleeves that slip on your ankle or buckle around your waist. You should have your auto-injectors with you at all time, no matter what the season or activity you're enjoying.
Remain Vigilant
Summer afternoons on the beach can easily shift into summer evenings grabbing a quick bite out to eat. There's the allure of the ice cream truck and the litany of BBQ invites you're considering. You can still enjoy all these things with a little due diligence and some planning. Keep up your label reading even in these lazy, hazy days of summer. If you stop the ice cream truck, explain your allergies to the driver and ask to read the labels on your favorites before making a purchase (they'll be happy to oblige!). If you're eating out, follow the same common sense guidelines you do the rest of the year. If you're attending a summer cook-out, bring along an allergy-friendly dish to share and pack some extra options for the allergic person in your family.
Write it Down
Tuck a card with emergency contact info, including your allergist's name and number, and keep it in the case with your autoinjector. You may also want to print out your allergy action plan and keep that in the case as well. This puts all your documentation in easy reach in case of an emergency. It also keeps the information easily accessible for camp counselors, other parents and friends who might be spending time with your allergic child this summer.
Plan It Out
Whether you're planning a week-long vacation or a few day trips this summer, enjoy it! As you're planning your trip(s), don't forget to do a bit of allergic-family research too. Identify where the medical facilities are in the area where you'll be traveling. Research local restaurants and make a list of allergy-friendly places where you might be able to grab a bite to eat. Dig up info on the museums, amusement parks and other places you'll be visiting: What are their policies about bringing in outside food and do they make exceptions for medical needs? Most important, remember to have fun! Doing this legwork ahead of time will give you confidence in your ability to manage food allergies without missing out.