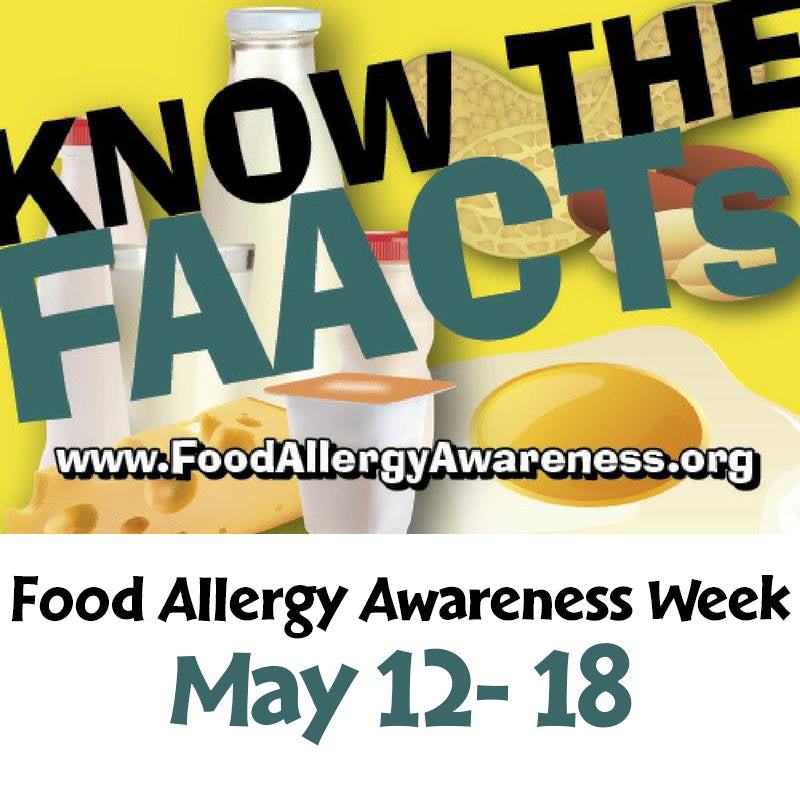 It's Food Allergy Awareness Week, which means many people are learning for the first time about the widespread issues of food allergies, and the struggles many with these allergies face. More than 15 million people in the United States have food allergies, and 6 million of them are children. But for those without these allergies, it's important to understand what you can do to be sensitive to individuals who must deal with them.
Food Allergy Awareness Week is the perfect opportunity to learn more about how to best support those with food allergies, whether they be family, friends, coworkers, or anyone you encounter on a daily basis. People who do suffer from food allergies have to put a lot of effort into protecting themselves, yet there is still so much about food allergies that is misunderstood. By raising awareness, you can help make the world a safer place for food-allergic people.
About Food Allergies
Food allergies can develop at any point in a person's life, and they have no cure. These allergies occur when the body's immune system is triggered in response to coming into contact with a certain food (this reaction is known as anaphylaxis). These reactions can affect the respiratory and cardiovascular systems, as well as the skin and stomach. Sometimes, in extreme cases, anaphylaxis can result in death. It takes careful management day-to-day to avoid such catastrophic incidents.
Children especially are susceptible to dangerous accidents regarding their allergies. It is estimated that two students in every classroom have food allergies. Schools can be dangerous places for these children, and teachers, nurses, cafeteria staff, and other students all have a role in maintaining a safe environment for those with food allergies. In some cases, even trace amounts of an allergen can trigger a severe reaction. A broader sense of awareness and education can help make it easier for allergy-affected people to live normal, healthy lives.
What You Can Do
Because avoidance is the only truly effective way to prevent allergic reactions, the more people are aware of how to identify harmful allergens, the easier it will be to keep those allergens away from the people at risk from harm. However, having food allergies is much more than just avoiding harmful foods—it permeates every aspect of a person's life.
The most common food allergens, found in 90% of cases, are milk, eggs, fish, shellfish, tree nuts, peanuts, wheat, and soybeans. Through education on these allergens, anyone can learn to identify them on ingredient labels, and know to keep foods prepared with these ingredients away from any allergic people with who they come into contact.
For Allergy Awareness Week, many programs are underway to raise awareness at local and broader levels. To introduce curricula to schools to better understand food allergies, The Food Allergy & Awareness Connection Team has designed a program to do just that, for grades K-12. For children, the Be a PAL program contains guidelines on how to be a better friend to other children with food allergies. For more information, guides, and ways to raise awareness with friends and family, FAACT has more resources to look into here.
Whether you have food allergies, know someone who does, or are just learning about them for the first time, anyone can raise awareness and make the world a safe place for those affected. How are you celebrating Food Allergy Awareness Week?