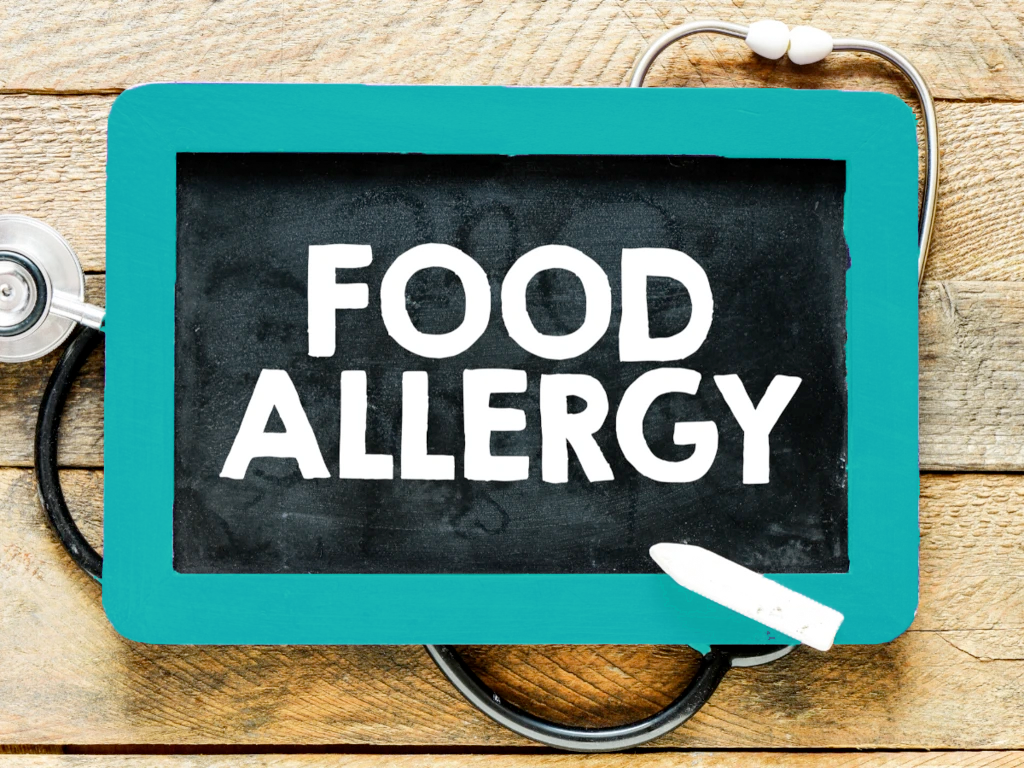 Break out your teal shirt and get ready to raise some awareness! The week of May 10-16, 2020 is Food Allergy Awareness Week and that means its time to join the millions of others living with food allergies in sharing our stories to help others better understand the challenges we face.
Sure, you can't offer a presentation to your child's class or sport your teal attire and a ribbon to spark conversation at the office this year; however, you still have plenty of tools to raise awareness! Put your social media presence to work for you. Share your story with local media outlets and ask them to consider writing a story about your experiences. Take part in FARE's online activities and tap into the tools FAACT is offering. We'll even help you get a head start on your tweets and Facebook posts with some fast facts, figures, and ready-made content!
Fast (and Tweetable!) Facts:
Note: Be sure to use the appropriate hashtags when posting to your social media accounts. FARE has suggested #TealTakeover. FAACT is tracking #TealLoveShinesBright. You can also use #FAAW and #FoodAllergyAwarenessweek
Food allergies aren't just a "kid thing." 1 in 13 children have food allergies. 1 in 10 adults do too. In total, about 32 million Americans have a food allergy.
There is no such thing as "allergy-free" food, as individuals can be allergic to nearly anything. In fact, there are more than 170 foods that have been reported to cause reactions in the US.
Eight food allergens account for about 90% of the food allergy reactions in the US: peanuts, tree nuts, milk, egg, wheat, soy, fish, and shellfish.
Food allergies don't just impact what you eat. Allergic individuals must be careful about everything from craft supplies to personal care items and make-up. (Share this story for more details: Beyond Your Plate)
Although FDA labeling laws require packaged foods to label for only the top 8 food allergens, food allergy advocates are calling for the addition of sesame to the list. Join the charge here.
Food-allergic individuals may qualify for reasonable accommodations under Section 504 of the Rehabilitation Act of 1973 and the Americans with Disabilities Act.
Food allergy families may rely on specialty food items in order to have safe options. Even now when some things are hard to find, avoid buying allergen-free items so those who need can access their safe foods. (As an example, don't buy gluten free pasta if you don't need it. Leave the sunflower butter and the soy butter for someone who can't eat peanuts.)
You've developed a healthy hand-washing habit. Great! It'll also help keep the food-allergic folks you love safe! Hand sanitizers don't remove food allergens. Soap and water do.
Don't assume. Read labels and check for allergens every single time. Allergens can pop up in foods you don't expect to find them. Ingredients and manufacturing can change rendering a former staple item no longer safe.
Anaphylaxis is a serious allergic reaction that has the potential to be life-threatening. Learn the signs and how to respond here.
Food allergy reactions are not predictable. Your last reaction is just that. The last one. It may not look at all like the next one. Always be prepared: Carry your autoinjector at all times.
Beyond Social Media
You may feel like the only way you have to spread the word and raise awareness this week is to put your social media platforms through their paces, but there's more to do!
Send a note (or even small token gift!) of thanks to teachers, friends, family, coaches, and other support folks who have helped keep you and/or your child safe.
Chalk it up! That's right. You may not get to make a formal presentation in your child's classroom or talk to folks at the office about life with food allergies, but you can share it with the neighborhood. Break out the chalk and write "Someone I love has food allergies" on the driveway. Add a few food allergy facts for good measure.
Wear teal anyway! Even if you don't step foot outside the house, wear teal. Wear it to your afternoon Zoom meeting. Wear it while running out to grab the mail from the mailbox.
Whether you've been living with food allergies or you're new to this world, take some time to read up on the latest facts, figures, and research. Educate yourself so you can educate others.