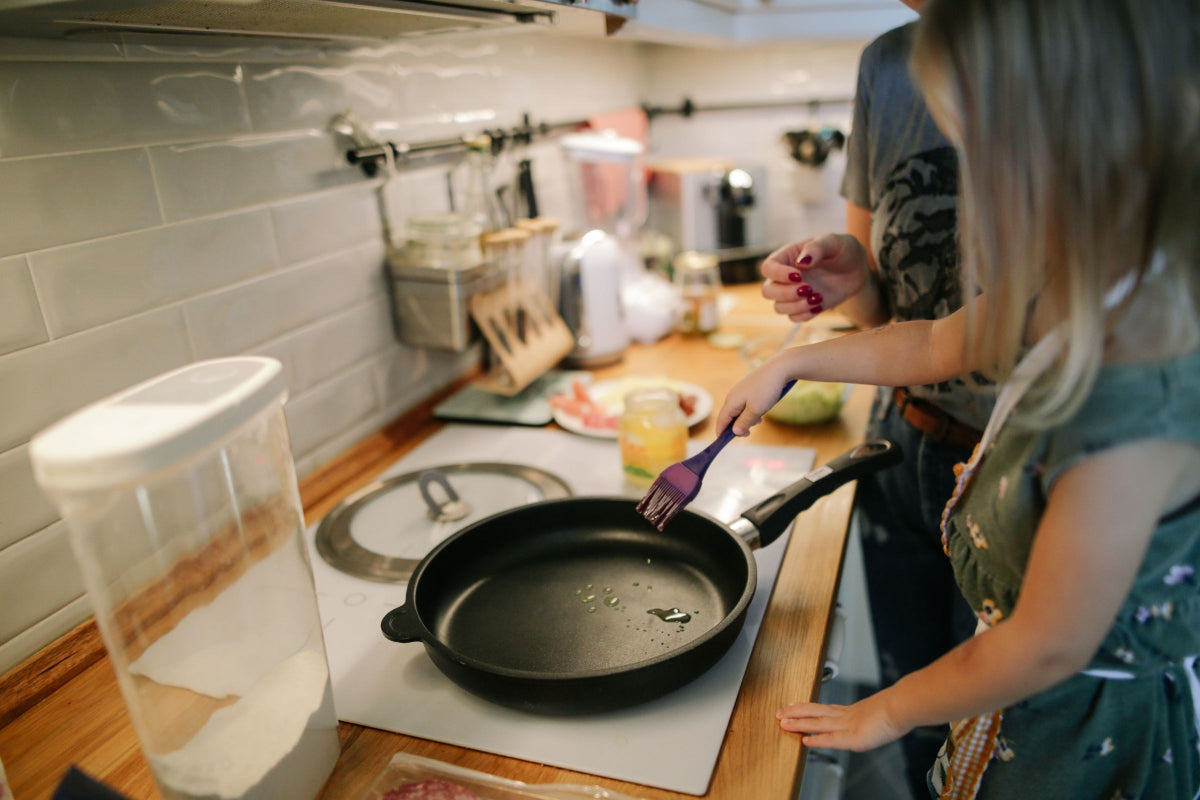 Some days feel like one long week, don't they? When you're juggling a family, work, and self-care, things can get chaotic. And when you add in a dose of social isolation, it can easily feel like you've survived an entire seven-day span by the time it's Tuesday!
When you've spent the day trying to help your son master math, while simultaneously reading through your daughter's language arts assignment and attempting to brush your hair before your video conference, prepping dinner for the family later that evening can be enough to overwhelm you even if you've managed to maintain a fully stocked pantry. If you can relate, the following quick, easy, and yummy allergy-friendly recipes should help ease the load a little.
Note: As always, it's important to remember that no recipe is truly allergen free as individuals can be allergic to a wide variety of foods. The recipes shared below are free of the top-8 allergens and could be adapted to meet your specific allergen needs before preparing them.
Fridge Stir Fry
Admittedly, this DIY recipe may be just a lazy way to clean out the fridge, but the flexibility it gives you makes it worth it. Locate whatever protein and veggies you've got stashed in refrigerator and then pull out an allergy-safe oil. As an example, I recently tossed olive oil, coconut amino acids, balsamic vinaigrette, okra, chicken, rice, beans, corn, red peppers, brussels sprouts, and Kumbacha squash into a pan. Those bits and pieces got sautéed to perfection and then served. It was yummy. It was healthy. Just as important, it was quick and easy!
Egg-free, Wheat-free Meatballs
If you're dealing with wheat or egg allergies, you may think the classic meatball is going to be a no-go. Guess again. Those components are binding agents to help hold those yummy little bites together, but you can forgo both if you need to. Jenna Urben shared one alternative in her blog, The Urben Life. For another option, check out Jennifer's recipe in Living Freely Gluten Free. Both are similar and look fabulous. For a real healthy, egg-free, wheat-free meal, you could serve these meatballs over spaghetti squash or zucchini ribbons.
Make-Ahead-Black-Bean-Burgers
If you set aside a little time for meal prep on the weekend, you can whip up a batch of Morgan's Black Bean Burgers as shared in her blog, Just What We Eat. Relying on oats and some yummy seasonings, these meat-free burgers can be frozen for use at a later time. Just pop out them out of the freeze and thaw before cooking.
Tuscan Chicken
Got thirty minutes and a craving for something rich in flavor and creamy, without relying on dairy? Megan at Allergy Awesomeness has you covered. Her recipe is free of the top 8 allergens and decidedly delicious. 
Orange Chicken
Rebecca's recipe for orange chicken is bright, sunny, and free of the top 8. You will need to make some adjustments if you're accommodating a sesame allergy, but by the looks of it, that should be easy enough to do without altering the taste of the recipe too much. Even better, from start to finish this meal takes about 15 minutes to prepare and cook.