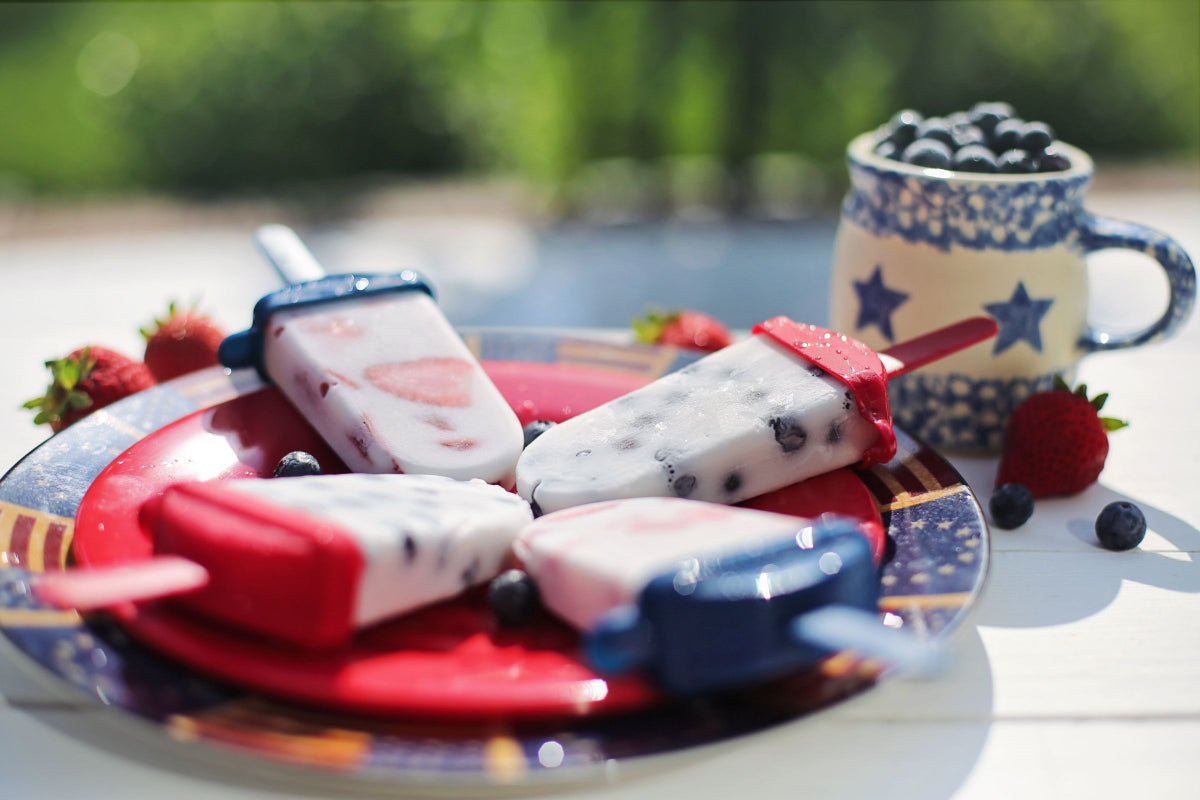 Grab your flip flops and slather on the suntan lotion, for summer has arrived. And with the warmer weather, you may be thinking about reaching for a cool, sweet treat. Of course, food allergies can make it difficult to locate something safe at the supermarket. But don't feel discouraged. Grab a mixing bowl and your apron and try these recipes!
Berry (Dairy-Free) Sherbet
Most sherbets contain dairy, which makes them off-limits for milk-allergic folks. This recipe, however, swaps out cow's milk for coconut and the result is a yummy, dairy-free twist on a summer staple. Toss ½ pint of raspberries, 2 cups of strawberries, 3 cups of unsweetened coconut milk, 1/3 cup of agave nectar, juice of half of lemon, and 1 tsp of vanilla into a blender. Mix your concoction up until it's nice and smooth. Strain the mixture to remove any seeds and then pour it into your ice cream maker. Don't have an ice cream maker? That's okay! See this article from Handle the Heat for an alternative method for making ice cream, using safe ingredients, of course.
Watermelon Sorbet
You picked up a whole watermelon that was on sale and now you realize that your family will never eat enough slices to finish this beauty off before it starts to lose its sweet, luscious punch. Here's the good news: You can make it last with a little sugar, water, lemon juice, and your freezer. In a small saucepan, create a simple syrup by combining 1 cup of sugar with 1 cup of water. Bring it to a boil and simmer until the sugar dissolves. Toss 8 cups of cubed seedless watermelon into your blender and puree until it's smooth. In a large bowl, combine your puree with the simple syrup and 2 tablespoons of lemon juice (or for a different twist, try lime!). Mix it well and then pour it into a 13 x 9-inch dish. Cover and freeze until firm (about 8 hours). Before serving, puree that frozen watermelon mixture one more time until smooth. Scoop and serve. 
Red-White-and-Blueberry Pops
You'll need some paper cups and popsicle sticks or ice pop molds for this one. You'll have to set aside a little time and freezer space, and be willing to use a little creativity to tweak the recipe to meet your specific allergic needs. That said, creating layered pops is all about patience and time. For example, start by combining 2 cups of hulled strawberries with 2 tablespoons of sugar and 1 ½ tablespoons of lime juice. Puree the mixture in a blender and then fill your cups or pop molds about a third of the way. Freeze until the mixture is firm. Next, combine 1 cup of canned coconut milk or cream and combine with a teaspoon of honey. Pour a layer into each cup or mold and insert the popsicle stick into each cup, pressing the tip lightly into the first layer. Return to the freezer until the second layer is firm. Now, puree 2 cups of blueberries with 2 tablespoons of sugar and 1½ tablespoons of lime juice. Make sure you strain this mixture to remove any solid bits that remain. Top off each cup or mold with the blueberry mixture and freeze for at least 6 hours until set. Want more cool summer recipes? Try the recipes in this throwback article: 4 Allergy-Friendly Treats for a Hot Summer Day.