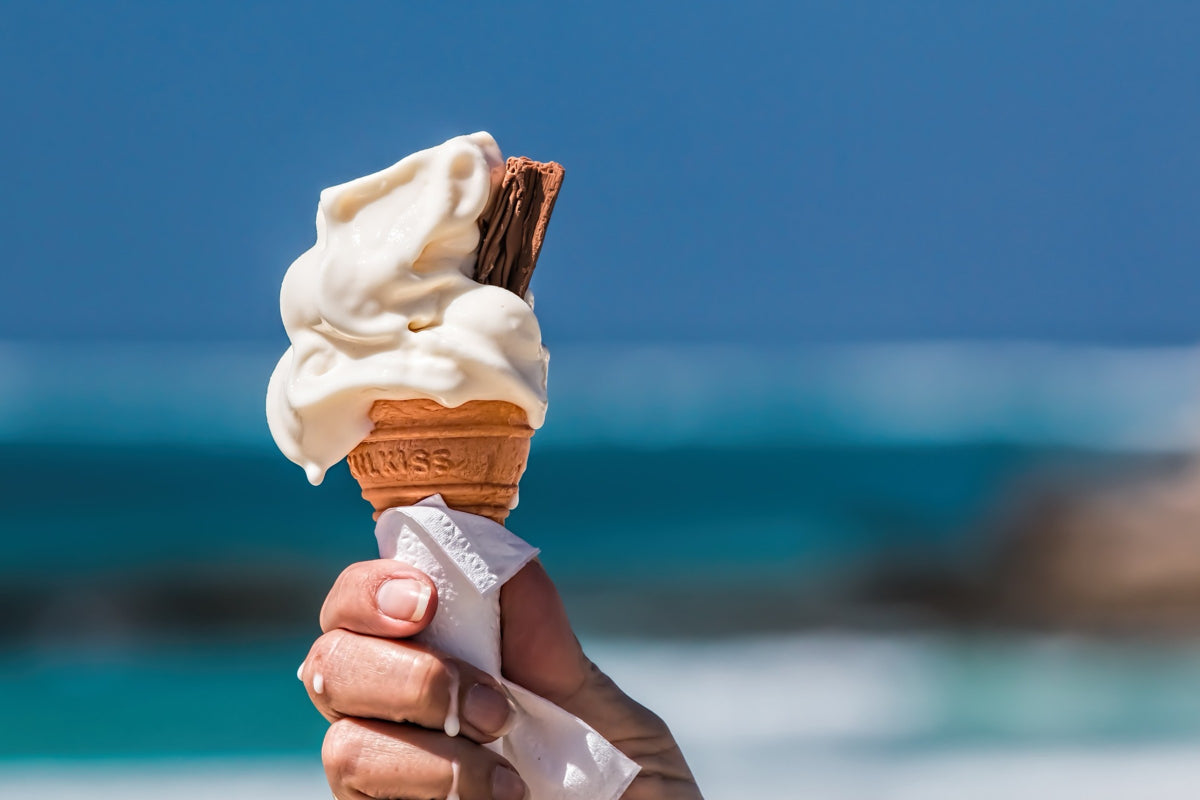 School's out. The weather wavers between warm and dry to hot and humid. The days are long. The beaches are full. Welcome to summer!
Whether you're traveling on vacation or filling your days with adventures closer to home, there are a few things you need to know about successfully enjoying the season as a food allergy family. 
Be Prepared
First, and we can't say this enough, your auto-injector of epinephrine must be with you at all times. You may be looking to minimize your gear as you head to the pool or the park, but don't leave your epinephrine behind if you've been prescribed one by your allergist. While you're at it, make sure you pack any other prescriptions or medication recommended by your doctor. 
Don't assume you can pick up what you need if you forget. Sure, you can always grab an extra bottle of sunblock or bug spray, but you don't want to be hunting down an antihistamine or hydrocortisone when you or a family member needs it. Create an allergy med go bag that you can grab as you head out the door for summer fun. 
Auto-injector Care
Epinephrine is sensitive to extreme temperatures. It should be kept around room temperature and out of direct sunlight. Prolonged exposure to hot or cold temps can degrade the epinephrine which means it may not be as effective as it should be when you need it. Consider picking up a medical carrying case designed to protect temperature sensitive medications such as insulin. 
Don't leave your auto-injectors in the car. First of all, time matters when you need the medication and you could lose precious minutes trying to retrieve your auto-injectors from the lot in the case of a reaction. Additionally, a closed up vehicle in the summer is simply too hot for your auto-injector.
Bring Your Action Plan In Writing
Work with your allergist to document (in writing!) your allergy action plan – what you should take or do in light of specific reactions or exposures. Have a copy of that plan with your auto-injector and other medications. Make sure someone with you knows where to find it and what it says. In an emergency, clear, concise, written directions can help keep everyone on track.
Make a Game Plan
Whether you're headed to the park for an afternoon or on a multi-day road trip, do a little pre-game research about the area before you leave home. Identify potential places to eat or grab a snack. Research menus and have an idea of what allergy-friendly options you'll have if you opt to grab a bite. 
DIY Meals and Snacks
Pack small meals or snacks and bring them along with you. Having your own stash to rely on can help alleviate the challenge of finding a safe eatery in a new place. If you're traveling overnight, know what meal prep options you have in your hotel or other accommodations. Is there a kitchen or kitchenette? Do you have access to a room fridge or microwave? Can you store or prepare food? Headed out of town? Plan for delays. Whether you're flying or driving, pack extra snacks (and activities) to accommodate traffic and other delays to your plans. 
Bring Wipes
Hand sanitizer is convenient. It comes in little bottles that can easily tuck into your bag or hang from a clip. It is not, however, enough to clean allergens from your hands or items you may be touching. Don't rely on your fruity-scented, alcohol-based cleaner to reduce your risk of cross-contamination. Keep a stash of baby wipes in your bag for that purpose. Wipe down your hands and any surface your food may be coming into contact with to mitigate the risk of cross-contamination with food allergen proteins. 
Read Labels – Even on the Non-Edible
Remember, food allergens may be ingredients in non-food items. Check labels on your sunblock and bug sprays. Know what's in your after-sun moisturizers. Grabbing a treat from the ice cream truck or a food cart? Ask to read labels on packaged products and treat food trucks the same way you do sit down eateries. Make educated choices. 
Have Fun
Here's the biggest secret to enjoying summer with food allergies: it's possible to simply enjoy a normal, fun, summer day or vacation if you've followed the steps above. Enjoy yourself. Be aware. Be prepared. And relax. Enjoy the sun. Enjoy the games, the water, the activity, and whatever else it is you've chosen to fill this time.