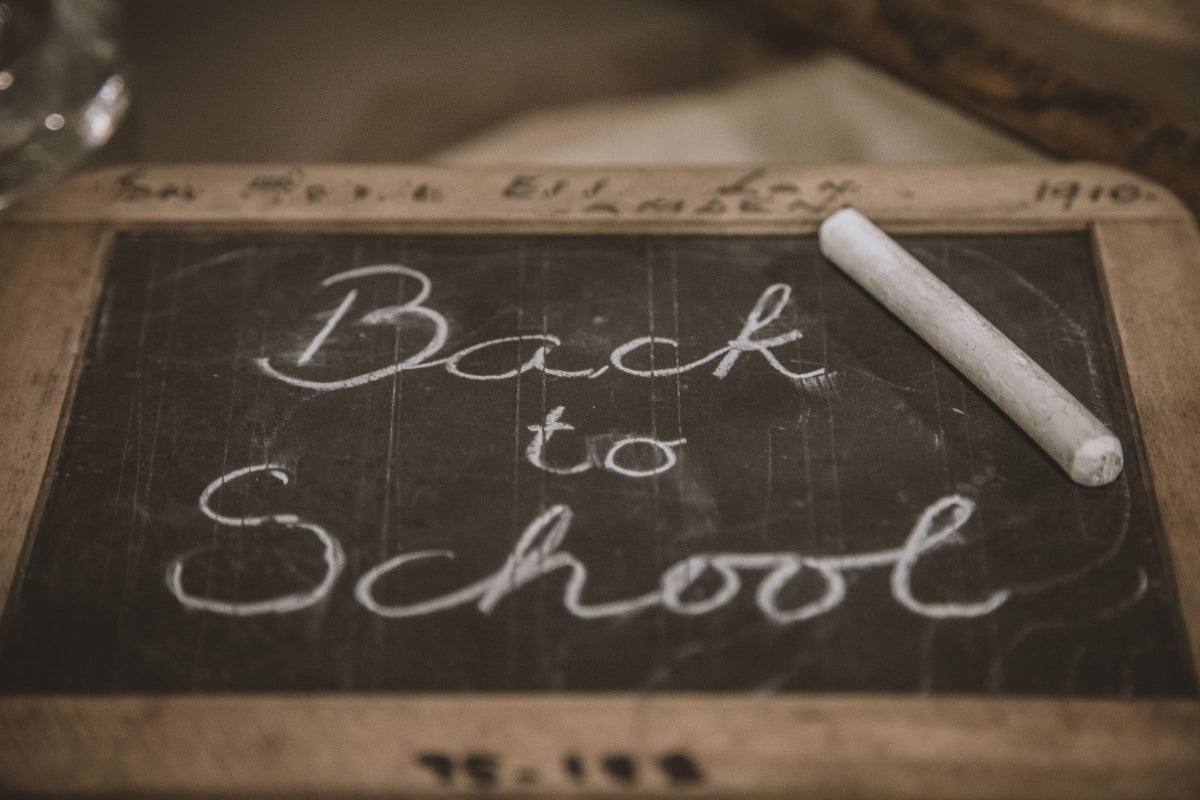 The hazy, hot, and humid days of summer have kicked into high gear and that means it's time to start thinking about heading back to school. Whether the students and educators in your life return to the classroom in August or September depends on what region of the country you're living in. 
Regardless of when that first day falls, however, now is the time to start gathering your supplies and making your plans. For allergy families, this prep process goes beyond the usual collection of pencils and notebooks. As you pick out backpacks and scientific calculators, make sure you're also covering your bases with the following items. 
Paperwork & Meds
Late summer is a busy time of year at the allergist office and for good reason. School aged children are clamoring for appointments because they've got a stack of paperwork to complete and prescriptions to refill. After an annual check-up and, if needed, updated testing, your allergist will review your existing allergy action plan and make adjustments as needed. 
She'll fill out the forms that outline what your child's allergies are, how they may react, and how staff should be prepared to respond if your child does have a reaction. She'll also give you prescriptions for any allergy medication your child may require including an auto-injector of epinephrine. If your child is not old enough to self-carry, she may order two packs so you can leave one at school and one set for you and other caregivers outside of school.
More Paperwork
The 504 clause of the Americans with Disabilities Act affords reasonable accommodations to individuals with 'hidden' disabilities – or disabilities that are not apparent simply by looking at an individual. Referred to as a 504 plan, this formal, legal document outlines the agreed-upon, reasonable accommodations the school will make in order to keep your allergic child safe during the school year. It's essentially an allergy action plan with legal backing. 
Before the year starts, discuss the merits of this plan for your child with your allergist and the school nurse or other staff member responsible for coordinating accommodations. If you agree that such a document is appropriate, schedule meetings with the appropriate team members to document the accommodations the school will make for your student. (And yes, your college-aged child is eligible for allergy-related accommodations too. Encourage your young adult to speak with his allergist and university about it.)
Snack Stash
Depending on the age of your child, the school year may include a host of in-class parties and celebrations that involve food. Talk to your child's teacher and the school nurse about the opportunity to keep a stash of safe snacks readily accessible at school for your child. You may be able to keep non-perishable items in a dedicated space in the classroom, or there could be space in a freezer in the nurse's office or teacher's lounge to stash safe cupcakes in individual containers. Let your child help identify (or bake!) their special treats. Send them into school the first week of school to be stored in the agreed upon spaces. Your child will be able to retrieve their own safe treat when needed.
Pick the Bag
If you and your allergist (and the school!) agree that your child should self-carry her epinephrine, pick out a dedicated bag to hold their auto-injector and paperwork or other meds she's permitted to keep on her at all times. Maybe it's a pencil case dedicated to allergy meds or a small handbag that fits inside a backpack. Maybe it's a discreet neoprene ankle sleeve that holds two auto-injectors. Let your child be part of the discussion. 
Bigger Kids, Bigger Role
As with most things in your child's life, the responsibility of allergy management begins to shift more to them and less to you as they get older. By the time your child heads off to whatever "life after high school graduation" looks like they should be able to fully manage their own allergy needs. You don't get there overnight, however. You get there by including them in the day-to-day of allergy management from the get-go and slowly handing over more responsibility as the years go by. 
The beginning of the school year is a great time to assess your child's readiness to take on more responsibility for his own health as it relates to allergies. Discuss with your child's doctor and your child and then adapt accordingly.