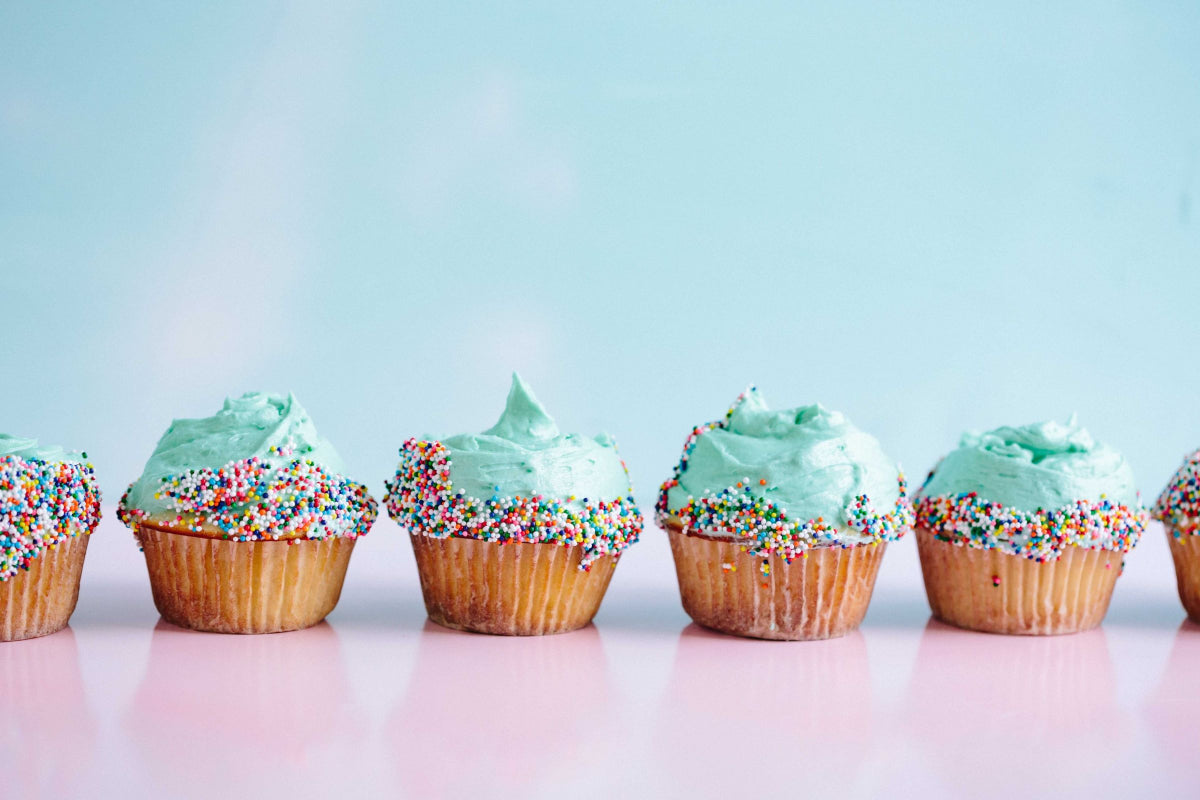 Cupcakes are a staple food. There's really no debating it. Yet, for families and individuals living with food allergies, cupcakes can be one of those challenges we need to learn to overcome. From recipes that call for eggs and dairy to fancy bakery delights piled high with frosting and potentially cross-contaminated with nuts and sesame, it can be difficult to find a safe alternative that tastes great and looks amazing. Grab your mixing bowls and cupcake pans because these DIY tricks and recipes can get you back into the cupcake groove without the allergy woes. 
Swap Out the Egg
There are some dishes that you can simply omit ingredients that don't work for your family. Can't have tree nuts? That yummy orange almond chicken dish is now just orange chicken. When it comes to baked goods, however, there's no ditching the egg. You can replace it with a safe substitute. Experiment with different substitutes to find the one that yields the results you desire. 
Remember, in cake recipes, eggs are adding moisture and lift. Substitutes that help create the right texture and taste may include: apple sauce, pumpkin, flax egg (1 tbsp of ground flax with 3 tbsp water), chia egg (same ratio as flax), milk + vinegar, and oil + water. If you're just looking to replace egg yolks, a tablespoon of cream cheese can replace one egg yolk. 
As an example, this recipe from Cook with Manali uses milk and vinegar as an egg substitute. Allergic to dairy? That's okay. You can use a plant-based milk instead. Experiment with flavored milks to shake things up. A vanilla oat milk may add another layer of flavor to this recipe, as an example. 
Speaking of Dairy
Before we even begin to think about frosting, we've got to talk about dairy in the cupcake itself. Standard recipes may call for milk, yogurt, and/or butter. Here's the good news, experiments like the ones done by blogger Chel Sweets have shown that non-dairy substitutes can produce light, fluffy, yummy cupcakes. Chelsey's recipe uses a combination of plant-based milk and yogurt, which one you use depends on your dietary needs and preference. Conduct your own experiments to find the right combo. She also offers, by the way, suggestions on how to make these yummy cupcakes without eggs and how to handle gluten-free baking. 
Hold the Wheat
Before we dive too deep into this one, let's take a moment to talk about the difference between gluten-free and wheat-free. If you're baking for someone else, it's important to understand whether the person you're cooking for has a wheat allergy or a gluten intolerance. Why does it matter? Simply put, not everything that's wheat-free is also gluten-free and vice versa. 
Instead of unpacking the nuances here, we'll just refer you back to this article: "Gluten Isn't Wheat's Nickname." How does this impact your cupcake baking? The flour substitutes you opt to use will be influenced by the answer to the wheat vs gluten question. Before you follow a recipe like Gluten-Free Palate's Gluten Free Vanilla Bean Cupcakes, double check the packaging of the suggested flour to make sure it's wheat-free as well as gluten free. If you're feeling really brave, experiment with using different safe flour options with any of your favorite cupcake recipes. Remember that different flours will yield different results. You may get denser cupcakes with something like coconut flour that absorbs more moisture. Adapting your recipe to use less flour or more liquid if you opt for coconut flour.
Finishing Touches
Now that you've got a few dozen scrumptious cupcakes cooking on the rack, let's talk about frosting. There's no reason an allergy-friendly cupcake needs to skip the creamy pile of frosting. Avoiding dairy? Not a problem. Combine 1 cup of vegetable shortening with 2-4 tablespoons of your favorite non-dairy milk, 2 teaspoons of vanilla, and 4-5 cups of powdered sugar. Add food coloring as desired.  
Wait, you wanted chocolate frosting? Try this: ½ cup of shortening or dairy free butter, 1/3 cup of cocoa powder, 2 cups of powdered sugar, and 3 tablespoons of your favorite safe milk. First beat the butter or shortening until it's smooth then add in cocoa powder and one cup of the powdered sugar. Mix until the ingredients begin to come together. Add the rest of the sugar and mix until the frosting appears stiff. Add in your favorite milk substitute and whip until it's smooth and creamy.