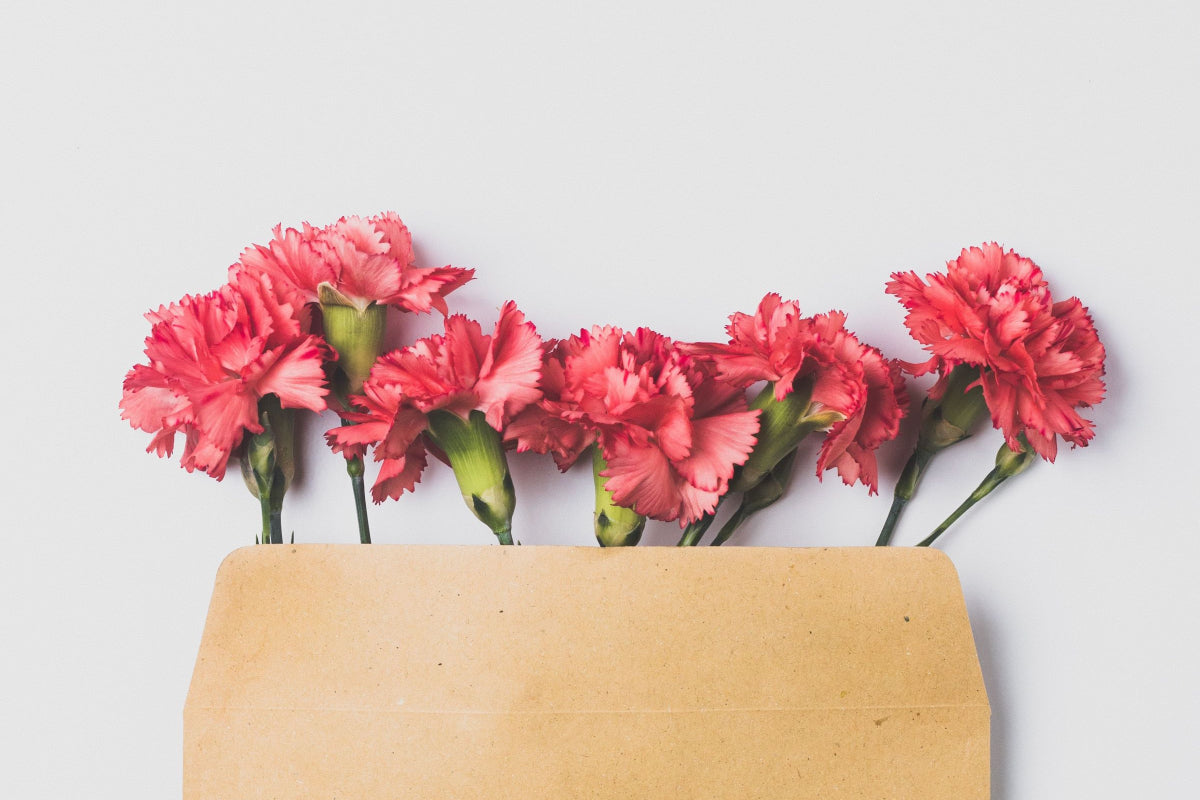 It doesn't need to be Mother's Day to get Mom a gift. However, if you're reading this just ahead of the second weekend of May, it's a good reminder that yes, Mothers' Day is this weekend in the US. If you're reading this at another time of year, bookmark the page for Mom's birthday or other gift-giving occasion. (And really, it's never a bad time to surprise the mom in your life with a sweet gift!) 
Looking for some ideas for a mom that manages her family's allergy needs all year long? We've got a few suggestions that she'll love, and so will all the other mom's you know!
Spa Day
Allergy moms are juggling all the everyday mom things and maybe a job or classes too. They are also, however, adding in time to bake safe food alternatives that their family can take along to other people's parties, team practices, school, and whatever occasion might have items that contain her family's allergens. She's scheduling trips to the allergist and meeting with the school's 529 team. She's making sure the auto-injectors are not expired and that everyone has all the things they need to be safe. 
Let's face it. Mom can use a break. Get her a gift card to a local spa. If she's got her own allergies, however, be sure to ask about the ingredients in the products used to be sure the lotions and scrubs are safe for her. Alternatively, pick up some at-home spa items and create a quiet space for her to just turn off the world for a bit and relax.
Time-Saving Gadgets
Moms that manage food allergies can spend a lot of time in the kitchen making special meals. She's not just cooking her own family meals, she's also making back-up options for various social events and gatherings that her allergic family members can bring along with them just in case nothing safe is served. Splurge on some sweet kitchen gadgets that will help cut down meal prep and storage time. Products like the Instant Pot and a good blender may be welcome additions to her stash. 
An Allergy-Friendly Meal
You might have noticed a trend in the above paragraphs. Allergy moms need to do a lot of extra meal prep or purchase to ensure her family has safe options no matter what. Take the time to learn what ingredients she's avoiding and how to safely prepare a meal for the family, and then make one. Do the dishes, too. Let her have the opportunity to enjoy a meal she didn't have to worry over. 
Small Bags, Tote Bags, Big Bags, Insulated Bags
When the food allergy child of the family is big enough to self-carry their auto-injector, Mom will have a little more freedom with the handbags she uses. Until then, however, her choice must be able to accommodate an assortment of safe snacks, an auto-injector, and any other medications needed to treat a potential reaction. She needs to cart around all those things whether she's going about her day to day, hiking the trails with the family, or enjoying a day at the beach. She could use a collection of bags to meet her needs ranging from insulated bags that can keep the auto-injector at roughly room temperature, a small cross body bag she can easily take along on a long walk, a big roomy bag to cart around a bunch of stuff to the beach or other day trip, and something cute for the day-to-day stuff she's up to. 
Jewelry That Claims Her Greatness
As an allergy family, we know that parents are superheroes! Our name, The Allergy Ninja, began as the name of a restaurant my son would like to open when he's older. (You can read our story here.) But all parents, whether they're rocking a black belt in Taekwondo or not, have a bit of ninja in them. It takes more than physical skills to be a ninja; it also takes mental strength and agility! That's something allergy parents know all about. Let mom claim her super ninja role with a stamped bracelet that recognizes her skills. 
A Night Out
Often parents of food allergy children have limited access to the foods their child is allergic to in order to help manage their child's allergies safely. That doesn't mean that Mom wouldn't occasionally enjoy a nice plate of shrimp scampi or a giant ice cream sundae dripping with peanut butter sauce and candies. Give her a night out to eat all those things she avoids on a regular basis without any of the guilt. 
Read Labels
If you're giving the mom of a food allergy family any sort of gift that contains food ingredients, read the label. Don't forget that this is about more than food. Makeup, body lotions and soaps, bird food, and more may all contain food ingredients ranging from nuts to dairy and everything in-between. Take the time to know what she's avoiding and look for products that meet those needs.