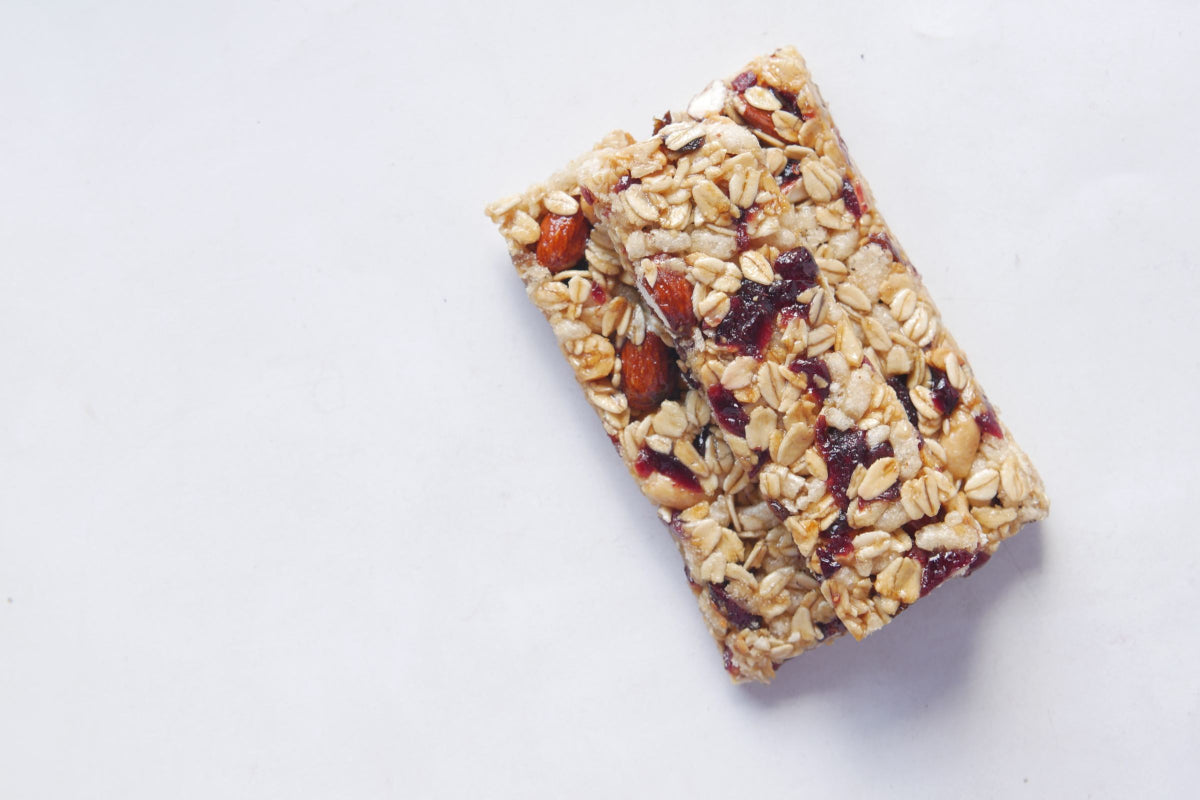 As the days get longer and warmer, many of us will begin to spend more of our time outdoors. Whether you're hitting up a park, the beach, or your own backyard, having a stash of handheld, outdoor-friendly treats may be on your agenda. With food allergies, of course that's not necessarily as simple as tucking a granola bar or trail mix in a bag before you slather on the sunblock and head outside. 
You may need to create your own grab-and-go treats instead of relying on prepackaged goods. These recipes can be easily adapted to fit your family's specific needs. As always, be open to experimentation to make these your own.
DIY Granola Bars
Granola bars are a great, handheld, nutritious snack. Of course, it can also be difficult to find one that's safe for those avoiding peanuts, tree nuts, wheat, and milk. Here's the good news: it's really easy to make your own bars. Even better, it's really easy to adapt your recipe to be safe for your family's diet. 
This basic recipe can get you started. Combine 4 cups of oatmeal, 1 cup of flour, 1 tsp of baking soda, 1 tsp vanilla, 2/3 cup of butter, ½ cup of honey, ½ cup of brown sugar, and your favorite add-ins. Pour the mixture into a greased pan and press down gently. Bake it for 22 minutes in a 375 degree oven. Let them cool before you cut them into bars. 
You can easily substitute wheat flour and butter for your favorite allergy-friendly alternatives. For mix-ins you can try chocolate chips, craisins, sunflower seeds, and so much more. You can store your bars in an airtight container and grab one to snack on as you run out the door for your next adventure. 
Coconut Chocolate Energy Bites
Whether you're looking for a mid-hike energy boost or you're simply craving a bit of chocolate, these energy bites from The Pretty Bee sound like a great grab-and-go option. These bites are also a no-bake recipe that can be stored in the freezer for months. 
Tree nut allergic families should run this one by the allergist before proceeding. While coconut allergies are not common, the FDA does include coconut under the tree nut umbrella. Talk to your allergist about whether this is one for you to avoid or not before you try this recipe on for size. The good news is that you can always substitute the flour in this recipe for something safe for your family and could simply skip the outer layer of coconut flakes.
"Cheetoh" Chickpeas
Sure, a bag of bright orange, cheese-flavored snacks isn't necessarily a healthy snack, and for those avoiding dairy, the nutritional value (or lack thereof) is the least of your worries. That doesn't mean it doesn't taste good and that you can't replicate the flavor with a safe and healthier alternative. The Kitchn's Cheetos-style Chickpeas offers a great cheesy flavor thanks to a combination of nutritional yeast, salt, and garlic powder. Roasting the chickpeas yields a nutty-flavored crunch to the mix. Toss a bag in your backpack next time you hit the trail. 
Mix-It-Up Trail Mix
The beautiful thing about trail mix is that it can be anything you want it to be. We tend to think of a mixture of seeds and nuts with a splash of chocolate added for good measure, but the truth is, it can be any mix of grains, sweetness, and protein to give you a mid-trail energy boost. 
Skip the high protein peanuts and tree nuts. Sunflower seeds and pumpkin seeds will give you the same sort of protein pick-me-up. For the sweet burst, safe chocolate chips and dried fruit give you a good set of options to mix and match and make this snack your own.