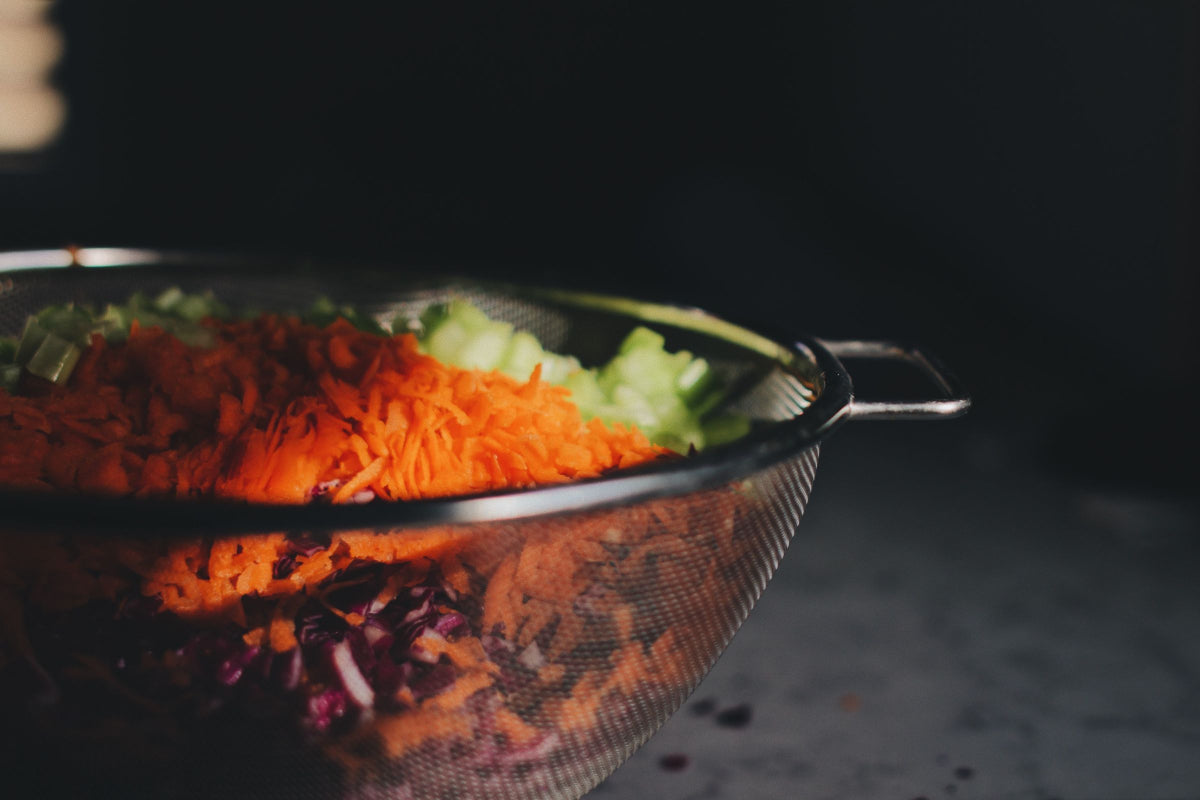 Whether you've resolved to adopt a full-time plant-based diet or you've decided to embrace the occasional Meatless Monday, there are plenty of good, healthy reasons to indulge in a plate full of recipes that embrace hearty grain and vegetable-based proteins in place of meat. The challenge for allergy families, however, can be finding plant-based dishes that don't rely on your allergens to amp up the protein or the flavor. Sure, that vegan pizza looks like a great alternative for your dairy- and tree-nut-allergic son, but before you serve up a few slices for dinner, make sure it's not using cashew "cheese" in place of traditional mozzarella. 
If you're trying to balance multiple food allergies and you want to incorporate plant-based dishes, some of the following recipes will fit the bill. Remember, this isn't any different than anything else you do in the kitchen as an allergy family. Read labels. Adapt recipes as necessary. Don't be afraid to experiment, even if it means you get a few less-than-stellar dishes in the process. That's how you learn. Figure out what didn't work and try again with adaptations. 
Meat-Free, Allergy-Free Chili
Chili is one of those "Surprise! It can be a problem!" dishes for some folks with food allergies. Some recipes use peanut butter to thicken the chili. Individuals with peanut allergies are better off making their own chili or verifying ingredients before dipping their spoon into the hearty, comforting dish. This recipe from The Vegan 8 offers a filling, meatless twist that doesn't rely on peanut butter to add bulk. The beans, tomato sauce, and maple syrup do a good job at supporting the deep flavor of the spices and seasonings. 
Meatballs Without the Meat…or the Dairy and Egg
Quinoa is a protein-rich, versatile grain that deserves a spot in your pantry. This recipe featured on One Green Planet uses quinoa to create "meatballs" without the meat. Even better, it relies on flax and water to bind the mixture instead of egg. The recipe does call for vegan mozzarella and points to a recipe to make your own cashew-based cheese. You can substitute that with an allergy-friendly alternative or leave the melty "cheese" off your dish. 
Roasted Veggies for the Win
Roasting your veggies can add a deep, warm flavor that turns all that healthy stuff into a hearty bowl of comfort. Even better, it's easy to skip the top 8 allergens and focus on the depth and flavor offered by the grains and vegetables. This recipe from The Nut Free Vegan is a great example of the way roasted vegetables can layer complex flavors that warm and fill you up.
Thai Noodles Without the Pasta
Thai dishes can be difficult for folks avoiding peanut and wheat to enjoy, since noodles and peanuts tend to be common ingredients in many dishes. Similar to chili, peanuts are often used in Thai dishes for flavoring and thickening but you may not realize it. If you want to enjoy the complex flavors of Thai without the peanut risk, try this Zucchini Thai Noodle Salad featured in Allergic Living. It's a bowl full of vegetables that offers a similar flavor profile to traditional noodle dishes without any of the top 9 allergens. 
A Touch of Sweet and Savory Quinoa Cakes
If you find yourself staring at an overwhelming pile of leftovers, put on your kitchen chemist hat and experiment. You may be surprised by a new, family favorite recipe like I was when I created these Allergy Friendly Cranberry, Sweet Potato, Quinoa Cakes. This dish is even better when the flavors get to sit and mingle a little so make them up the night before you want to serve them.