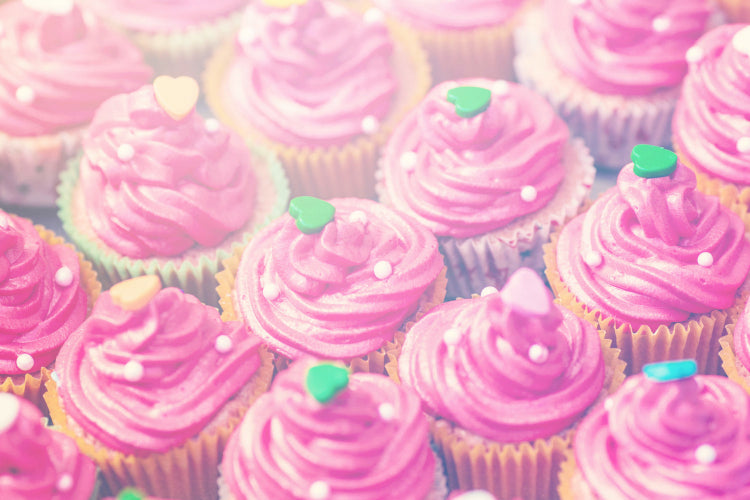 Pink- and red-frosted cupcakes, chocolates, and an assortment of other treats will be popping up in classrooms (and a litany of other places) as we celebrate Valentine's Day. Sharing holiday-themed treats, however, can be far from sweet for the allergic folk in your life. From allergen-laden recipes to holiday-themed candy that comes with a risk of cross contamination, these items may be unsafe for allergic individuals. If you want to share the sweet-treat love with your allergic friends and family, the following goodies are worth considering.
Rice KrispieTM Treats
Before we dive too deep into this crowd favorite, let's talk allergens. Kellogg's Rice Krispie's are not made with wheat. The cereal does, however, contain malt flavoring which is derived from barley. This means the brand name cereal is wheat free, but not necessarily gluten free. If that's a concern for you, you can substitute a similar crisped rice cereal that does meet your needs.
To make these yummy treats, melt 4 tablespoons of your favorite non-dairy margarine or butter substitute. Add in one package of marshmallows and heat the mixture over low heat until the marshmallows are melted. Add in 6 cups of the cereal and stir until it's combined. Spread your mixture in an even layer on a greased pan and set it aside to firm up. Use a heart-shaped cookie cutter to make Valentine-ready treats. For a little extra pizzazz, you can also melt allergy friendly chocolate (Enjoy Life makes some good options!) with a tablespoon of coconut oil in a double boiler. Dip one side of the rice treat into the chocolate. You can also dip the chocolatey end in your favorite sprinkles or colored sugar.
Nut-Free Trail Mix
People often associate trail mix with handfuls of peanuts and tree nuts. It doesn't have to be! Toss together your favorite allergy-friendly, bite-sized snacks to create your own loving mixture of goodness. Good options include mini-marshmallows, allergen-friendly chocolate chips, dried craisins (check cross contamination warnings!), sunflower seeds, and pumpkin seeds. Have fun with it!
Cupcakes
Who said you needed eggs to make a cake? Here's a simple trick for easy, scrumptious cupcakes: soda. You read that right. Start with your favorite allergy-friendly cake mix. You'll need to spend some time in the aisle of your grocery store looking over the labels to be sure the mix you've got is safe for your allergic Valentine. Next, pick up your carbonated beverage of choice. Experiment with flavors to find the one you like best. A white cake with an orange soda, for example, will make a delicious creamsicle-flavored cake, while a lemon-lime soda will give your cake just a bit of citrusy kick.
You could also make your own cake using a wacky cake recipe that nixes the egg and dairy. You can substitute your favorite wheat free flour if that's a concern, too. When you're ready to frost the cupcakes, combine 1 cup of dairy-free margarine (or other allergy-friendly butter sub) with 4 cups of confectioners' sugar, 1 teaspoon of vanilla and 2 tablespoons of coconut milk or other milk substitute free of your allergens. You can also add 1 tablespoon of soy yogurt (or other allergen-friendly variety). Tint the frosting if desired and pipe it onto your cupcakes.
Store-Bought Sweets
From Valentine-card-ready packaging to heart-shaped variations of candy favorites, don't think there are no options for safe store-bought candy and treats. It may take you some time to read labels to be sure you're reaching for options that are safe for your allergic Valentine, but it's not impossible. Dum Dum lollipops, for example, are free of the top 8 allergens (although some bags may include a cross contamination warning for soy. Double check before you toss this option in your cart.) Pez candies are not only top-8 free, they're also gluten free. Those are just two examples. The point is that you may find safe items in the candy or holiday aisle of your favorite store if you're willing to spend some time looking over labels.
Lean into Figurative Sweetness
Valentine treats don't need to be edible. Temporary tattoos, stickers, little toys, and craft items are all great subs for candy and baked goods if you're seeking something that's allergy friendly. For kids that are writing out Valentine's cards for their classmates, you may find sets of cards and non-food items or you can create your own combo. This is a great way to make sure your class Valentine's party is inclusive regardless of any food restrictions!