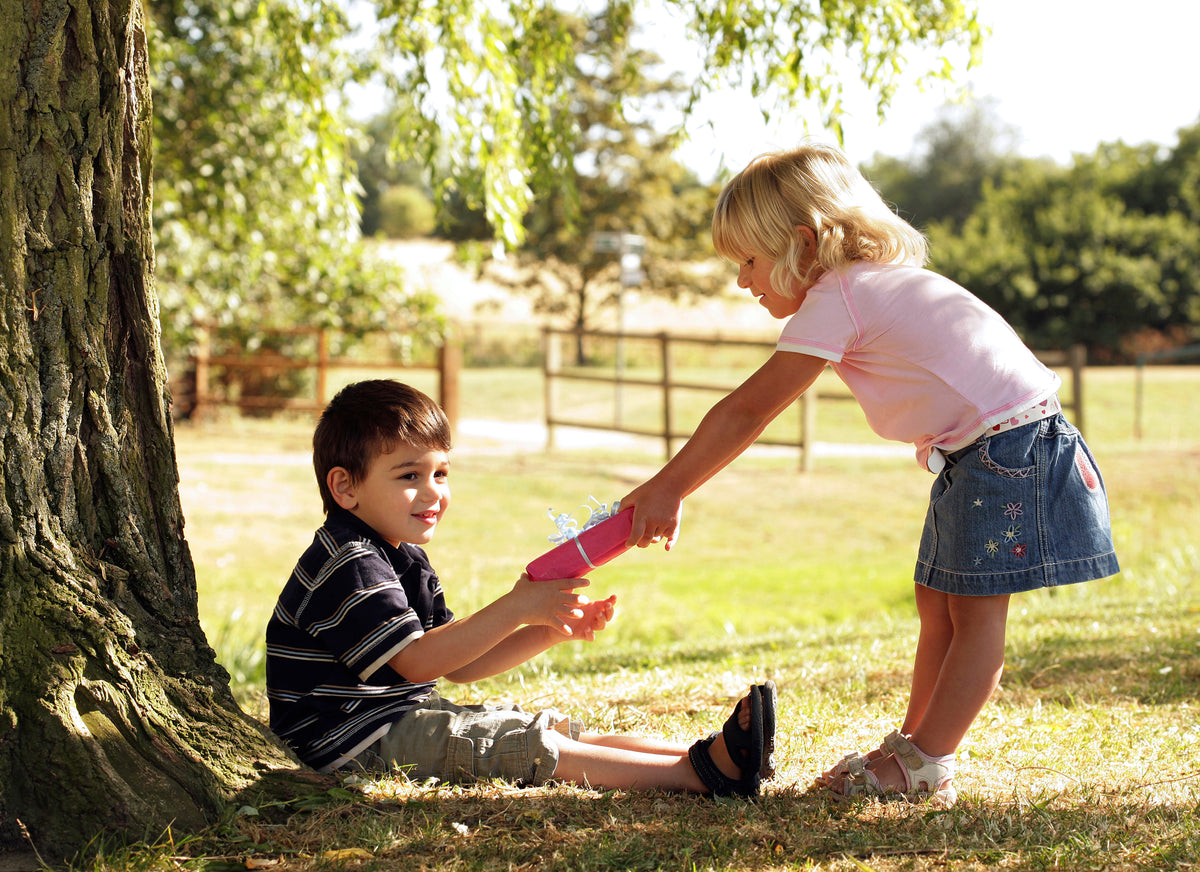 Tis the season for gift giving. Regardless of which holiday you're celebrating this December, your list of gift-getters may range from family members to teachers and caretakers. As you're making your list and checking it twice, take a few minutes to consider the impact that someone's food allergies may have on your gift choices. Believe it or not, there's more than just edible gifts to consider when it comes to avoiding allergies.
Body Products & Makeup
Before you gift wrap that collection of delicious smelling lotions, soaps, and sprays, take a closer look at the labels. Self-care items can contain food allergens like tree nut oils, milk, wheat, and more. For some allergic people, applying such products to the skin can trigger a contact reaction; and contact with the mouth, nose, or eyes, could trigger a more serious response. Do your research and make sure the product you're selecting will be allergy-friendly for your gift recipient. (Need some ideas? Check out The Allergy Ninja's skincare products.)
Arts and Crafts
Before you slap a ribbon on that cool playdough set, make sure the child you're gifting it too does not have a wheat allergy and that the dough you've picked is free of the child's allergens. In fact, be sure to review the labels on the arts-and-crafts-type gifts you're considering. Egg, milk, wheat, and other allergens may be present in these types of items.
A Different Kind of Jar
From plates of fresh-baked cookies to mason jars packed with all the dry ingredients for a family favorite recipe, edible homemade gifts are popular this time of year. If you want to share the gift of yum with someone but you're not sure how to safely avoid their allergens, try a different twist on the 'gift in a jar' trend. Instead of packing dry cookie ingredients into a jar, fill one with cookie cutters and other small utensils that make baking easier.
Skip the homemade bath salts and face masks and give a "pamper yourself" jar full of manicure and other beauty tools. Think outside the box (or jar, as it were). Threads, needles, scissors and other odds and ends can make a nifty sewing-themed jar. Paint brushes, markers, and colored pencils can slip into a mason jar and accompany a sketchbook for the artist in your life. Have fun with it!
Candles and Scented Things
If the food-allergic person you know also deals with environmental allergies or asthma, think twice about gifting candles and other heavily scented items. These individuals may be sensitive to strong scents, which could cause congestion, coughing or other related symptoms.
For the Birds
Bird and squirrel feeders can make great, lasting gifts. Not only do they look nice in the yard, but they can bring animal lovers a measure of joy as they watch wildlife use them throughout the seasons. The wildlife food used to fill these things, however, can present a problem for those with food allergies. Nuts, peanuts, and other allergens are common in bird and other wildlife feed. If you're going this route, do your research and find alternatives that won't present a hazard.
Watch Your Gift Baskets
There are few better gifts than the gift of time with someone you care about. Gifting someone an experience may include a gift basket of related items. For example, taking your pal to a blockbuster film may mean gifting them a basket loaded with movie snacks and a gift card to the local theater. If you go this route, keep allergens in mind. Read labels and select safe food treats to accompany your gift cards.
Have Fun with It
Feeling intimidated? Don't be. There's a plethora of small (and not so small) gifts that will be safe for the food-allergic friends and family on your list. Just take the time to read labels and ask questions to be sure the items you've selected won't pose a potential issue for the recipient.