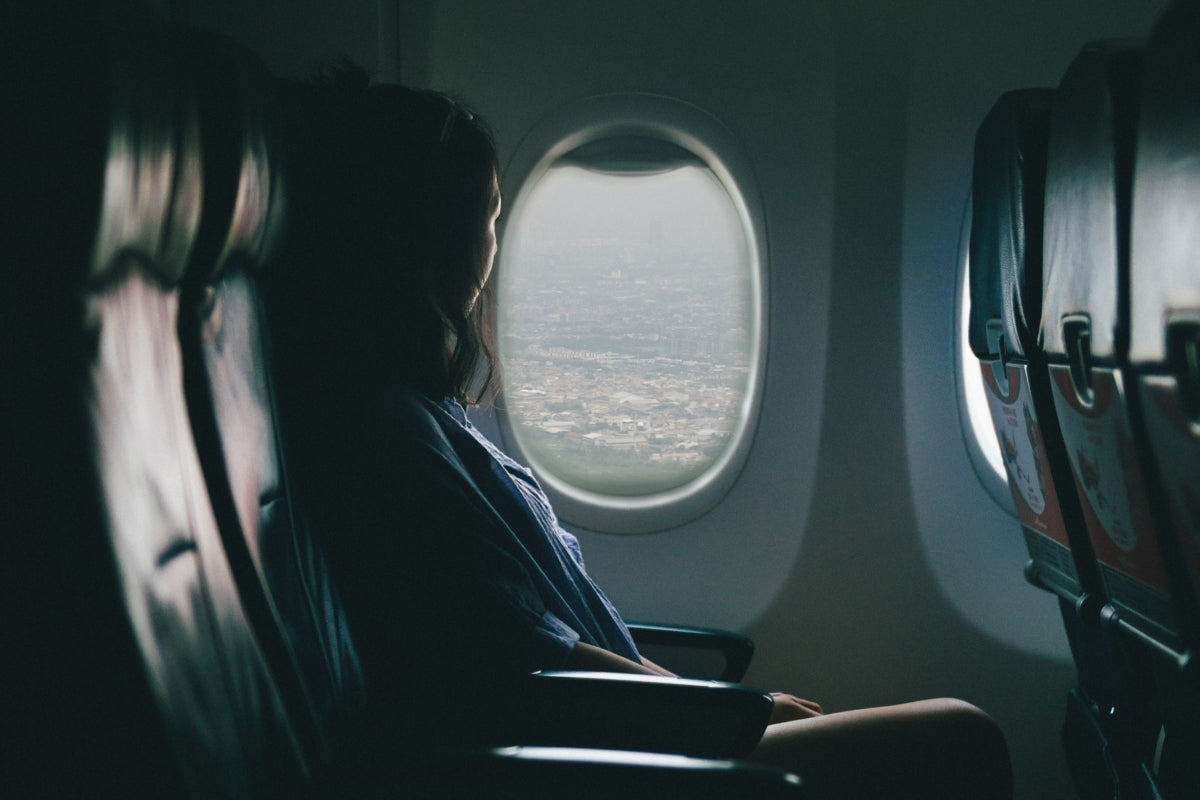 If you've got kids, spring break may be on your mind. Whether planning a trip for the week everyone is off of school, or you're starting to think about summer travel, there are a few extra steps to consider when you're planning a vacation with food allergies in the mix.
Pre-Trip
Your allergy considerations begin when you start planning your trip. Some steps to take ahead of time: 
Booking a flight?

If you've got a choice of airlines between your local airport and your destination, research their food allergy policies before purchasing your tickets. Ready to reserve your seats? Make note of your specific food allergies when you purchase your tickets. You can also call the airline directly before or after you purchase your tickets and ask that they make note of your reservation. Consider taking early flights; the plane will be freshly cleaned and not subject to a quick turn-over wipe-down if you're the first set of travelers out of the gate.

Scout your eatery options.

Here's what you don't want to have happen – you don't want to end up spending the bulk of your vacation hunting down illusive safe menu options. Do your homework before you go. Look up menus online and call restaurants for more info if needed. Identify a few places you feel comfortable with and make sure you have their address and phone number with you when you travel. If you can, make reservations for at least some of the meals once you've identified places you'd be comfortable eating.

Can you cook for yourself?

Sure, there are pros and cons that will influence your decision about where you'll rest your head at night. If your allergy list is extensive, however, having access to a kitchen or kitchenette can be a real benefit and may influence your choice of between a traditional hotel and a short-term rental. You may find it easier to swing by a local grocery store and buy ingredients to prepare your own meals – or at least some of them. 

Chat with the Allergist.

Renew your autoinjector prescription if the expiration date is close to the time of your trip. (You want them in hand and ready to go before you take off!) Have a chat with your doctor about any specific accommodations you may want to seek relating to your flight, your cruise, or your travel in general. 

Stock up!

You don't want to overload your luggage (you need SOME space to bring back souvenirs!), however, you do want to head out on this trip prepared. Consider bringing some safe snacks for your travel time. Make sure your allergy medication is fully stocked up and easily accessible. In fact, bring extra medication if you can. Also, bring a few copies of your allergy action plan. 
Bon Voyage!
If you've done your due diligence, then the most important to-do on this list is simple: enjoy yourself! Well, that and a few other things: 
Communicate clearly.

Make sure you clearly communicate about your allergies to those who need to know about them. Going on business? If you're traveling with co-workers, tell them about your allergies (and where to find your auto-injector in case of emergency!). Flying? Tell the airline staff at the gate and the flight attendants. Eating out? Tell the waitstaff and manager. 

Carry on your medication.

Do not pack your auto-injector or other allergy medications in your checked baggage. Keep these things (and a copy of your allergy action plan) in a carry on bag that is with you at all times. Driving? Don't toss those things in the trunk either. Keep them in the cabin of the car in arm's reach.

Airport Snack Run!

On your way to the gate, grab a few snacks in the airport shops that you can bring on the plane with you. This way you've got something safe (read those labels!) to snack on if the meals offered aren't going to cut it.

Ask if you can pre-board.

Not every airline will comply with the request, but it's worth asking if you can enter the plane in the pre-board stage so you can wipe down your seat back tray and arm rest (use wipes) and inspect the area for any signs of allergen residue. (Getting a rental car? Give it the same once-over and wipe down.)

Have fun!

You've done your homework. You've communicated clearly. You're prepared for an emergency. Enjoy yourself. Really.
Post-Trip
Review what worked.

Hopefully there were no allergy concerns during the span of time you were traveling. Regardless, take a moment to debrief your trip from an allergy management perspective. Is there anything that might have made the trip even less stressful in terms of your health needs? Make note so the next time you can make whatever changes are needed. 

Say thanks.

Was the airline staff, the hotel, your tour guide, or the staff at your favorite restaurant exceptionally good about helping your family manage food allergies? Tell them. Send an email to management and offer up praise. Leave a great Yelp! review. Tag the businesses you're praising on social media. Take the time to acknowledge the folks that get it right.