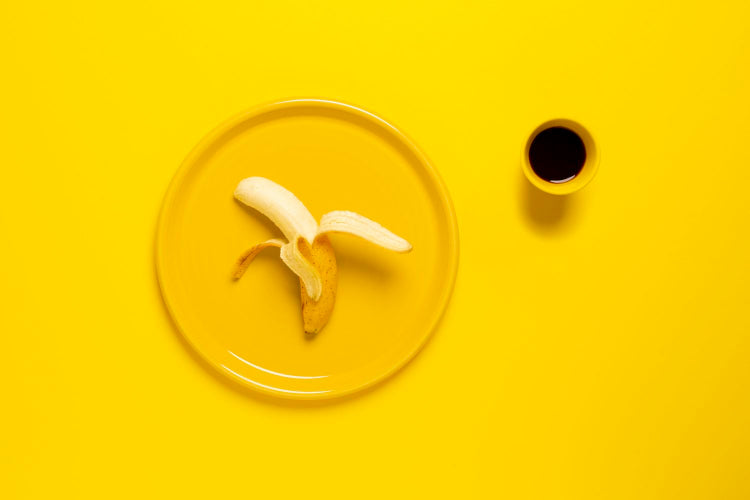 Maybe you're not quite ready to shine when you rise, but that doesn't mean you shouldn't start your day off on the right foot with a good, healthy, allergy-friendly meal. It can feel like an impossible task when you're avoiding eggs, wheat, milk, and other foods. It can feel that way, yes, but it's not true. Your options aren't limited, they're just different.
Top 8 Free Waffles
Pull out that waffle iron and get ready for some serious YUM! Combine ¾ cup of your favorite milk substitute, ½ cup plus 1 tablespoon of melted coconut oil with an egg substitute (equal to two eggs), 2 tablespoons of maple syrup and a teaspoon of vanilla. In a separate bowl, sift 1½ cups of ground oatmeal with 2 teaspoons of baking powder, ½ teaspoon of salt and a pinch of cinnamon. Pour the wet ingredients in the dry, stir until combined and then let rest for 10 minutes. Pour your mixture in a warmed waffle iron and enjoy! Try experimenting with different milk substitutes to find the right subtle flavor variation for you.
Homemade Acai Bowls
Maybe you've looked at cafes that sell beautifully crafted bowls of fruit and goodness, but you wonder about the risk of cross contamination with bowls that include nut milks or other allergens that are on your no-go list. Try this homemade version instead: Blend two packs of frozen acai packs with ½ cup of your favorite milk substitute, ½ cup of frozen mixed berries, and 1 frozen banana. Fill bowl with the mixture and top sliced strawberries, blueberries, nut-free granola, sliced banana, shredded coconut, or your other favorites. Enjoy!
Wheat-free, Egg-free Pancakes
Do you have a wheat-free flour substitute you prefer? Grab 1 ½ cups of it and get ready to put it to good use. Combine 2 tablespoons of sugar with 1 ½ teaspoons of baking powder, 1 ½ teaspoons of baking soda, and ½ teaspoon salt. In a small bowl combine 1 tablespoon of Ener-G Egg Replacer (or other favorite egg substitute), ½ cup of water, 2 tablespoons of canola oil and a cup of rice milk (or other milk substitute). Combine the dry and wet ingredients, adding more rice milk to reach the right consistency. Heat a skillet or griddle with a tablespoon of canola oil and make your pancakes.
Overnight Oats
If you're too short on time in the am, or you're not really functioning well enough to pull together breakfast before a few cups of joe, consider overnight oats. Before you go to bed at night, grab a mason jar and pour in ½ cup of old-fashioned oats (you can use gluten-free oats for this, if you'd like!) with ¾ cup of coconut milk or another non-dairy substitute. Mix well before placing a lid on the jar and placing it in the fridge for the night. In the morning, add your favorite toppings and enjoy! Want to kick off your day with a little chocolate kick? Stir in 1½ tablespoons of unsweetened cocoa powder and ½ tablespoon of maple syrup before serving.
Sunshine in a Cup
Get your morning off on a bright and sunny note no matter what the weather's up to when you rise. This parfait has a few steps, but the good news is you can make some of it ahead of time and just assemble the layers in the morning.
For example, you can make the chia pudding up to 2 days in advance. Start by combining 1½ cups of coconut milk, with 1/3 cup of chia seeds, 2 tablespoons of honey,  and a 1 teaspoon of vanilla. Stir until well combined and it begins to thicken. Let the mixture chill in the refrigerator for at least 2 hours. It'll keep for 2-3 days.
You can also make granola ahead of time. Warm 2 tablespoons of honey, 2 tablespoons of coconut oil and ¼ teaspoon of vanilla in a large skillet. Add in ½ cup of rolled oats with ½ cup of coconut flakes and stir frequently until the mixture is golden. Spread the mixture on parchment paper and let it cool until crispy. You can store the granola in an airtight container and use when you're ready. To make your parfaits, start with a layer of chia pudding. Add in a layer of tropical fruit (pineapple, mango, and papaya are sunny and scrumptious!) and sprinkle on some granola. Repeat these layers until you've filled your glass. You're going to love this one!