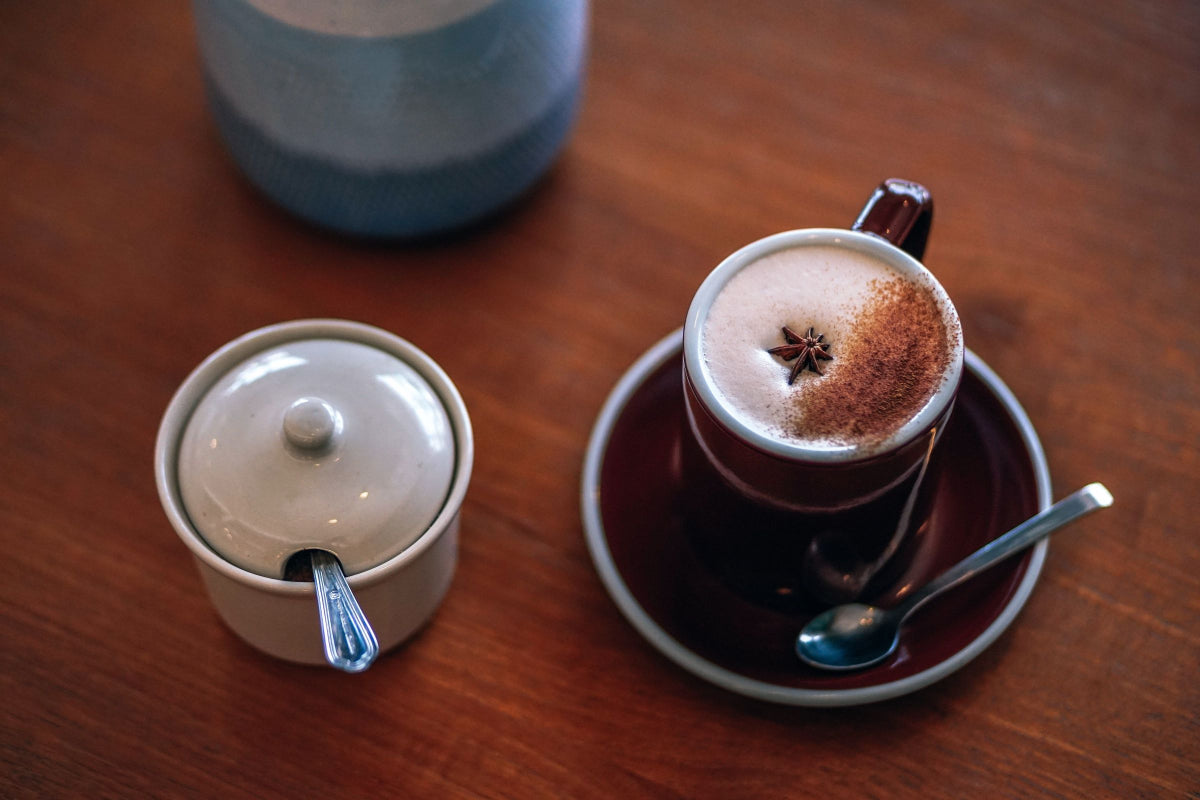 Sure, maybe Punxsutawney Phil isn't a fail-proof prognosticator. Whether or not you put much stock into what a rodent and his shadow predict, you can't argue with the fact that the vernal equinox is more than six weeks away. During that span of time, we'll likely have our fair share of bone-chilling days – the sort of days that make you want to reach for a mug filled with a steaming hot beverage that can warm you from the inside out. If you're looking for the perfect cup that strikes a balance between comfort and allergy-friendly, the following recipes are worth sipping.
Spicy Hot Chocolate
You can skip the milk and still indulge a creamy cup of chocolatey goodness with a spicy kick. This recipe for Spicy Aztec Hot Chocolate from The Endless Meal adds a bit of chili pepper kick to your traditional cup of hot cocoa. The recipe starts with ½ cup of dark chocolate. While traditional dark chocolate does not contain milk, some of the more popular commercial brands do contain dairy. Check your labels carefully and find a bar that's free of milk if you're allergic. Likewise, this recipe uses 2 cups of milk or a milk substitute. (The author uses almond milk, which could work if you're not cooking for someone with tree nut allergies.) The milk-sub you use may influence the taste of your drink, so have fun and don't be afraid to experiment. 
Dairy-Free Chai Tea
Many hot drinks add a layer of flavor and creaminess thanks to milk, but maintaining a dairy-free diet doesn't mean you need to forgo those beverages. As noted above, getting creative with your milk substitutes can add a new layer of flavor, so don't be afraid to put your own allergy-safe spin on something like this Indian Chai from The Conscientious Eater. Chai is a cup full of flavor regardless of what milk you use to sweeten and smooth it out. By making your own spice mix, you can play around with the layers of flavor to create your own unique cup. You can also exclude ingredients that may or may not be safe for your allergic family. 
Cinnamon Stick Coffee
Whether you like your coffee black or some degree of "light," you're going to love this spicy twist to your faithful cup of joe. Skip the plastic stirring stick or spoon and grab yourself a cinnamon stick (of course, a pinch of ground cinnamon mixed in with your ground coffee works too!)  Cinnamon adds a layer of sweetness and warm spice to your brew. If you really want to take a walk on the wild side, try mixing and matching other spices with your coffee. Cardamon, nutmeg, anise, and even cayenne pepper can raise your coffee game up a notch. This article from Coffee Desk offers some good tips to get your spiced coffee game on.   
Spiced Pear Juice
When we started talking about spiced warm drinks, a big steaming cup of mulled apple cider probably came to mind and for good reason. It's a classic. Slow-cooker Pear Juice recipe from Recipes from A Pantry takes that fruity, spicy blend to new places by using pear juice in place of apple. Even better, this recipe puts your slow cooker through its paces. You can toss all the ingredients in the pot as you head out to have some fun in the snow. Imagine peeling off your boots and gloves while the sweet and spicy scents of this drink tickle your nose. You'll start warming up before you fill your mug.