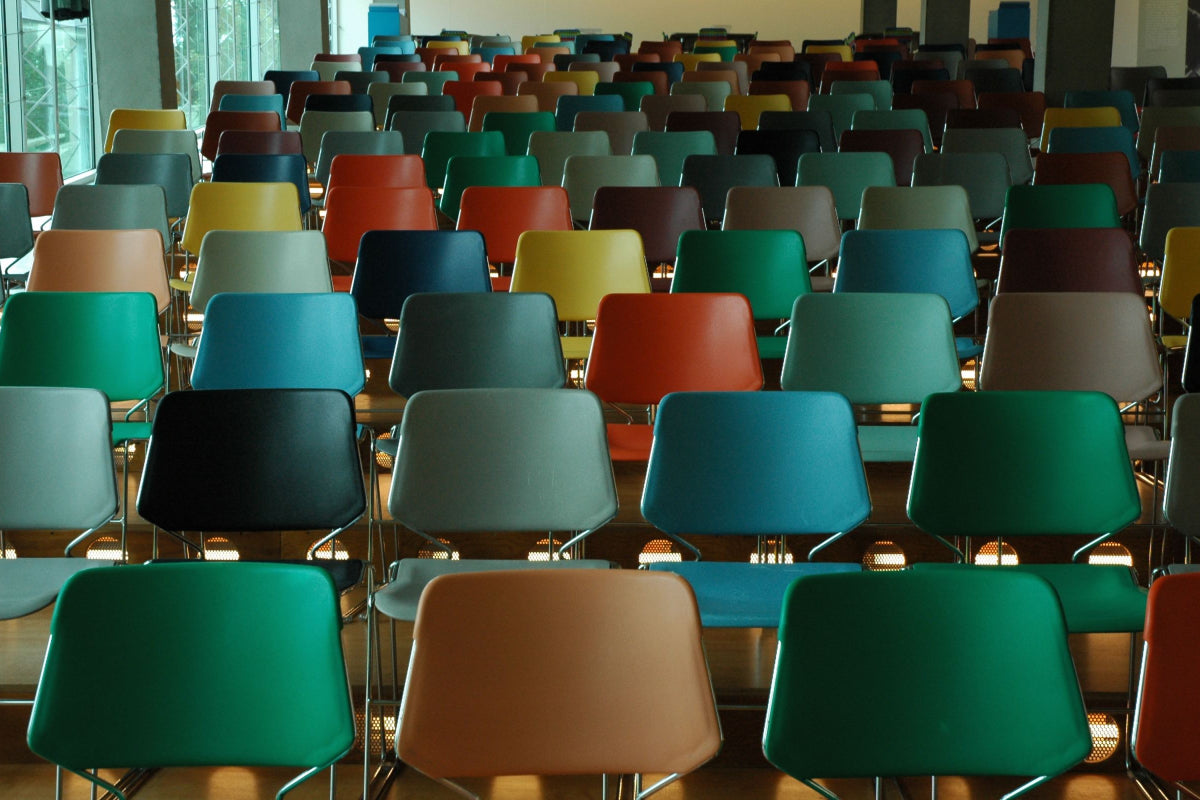 Whether you count the "official" start of spring as the first pitch of MLB's spring training season or the vernal equinox, there is one thing for certain: by mid-February, you're probably starting to count down the days until it arrives. You're ready for buds on trees, longer days, and warmer temperatures. 
If there's a high school senior in the house, you're also impatiently waiting for the last set of college decisions to be released. Many of them will arrive in March and then the true flurry of anxious activity will set in as your student mulls her options and makes her choice. 
For soon-to-be college students with food allergies, the final selection requires a bit more due diligence than their non-allergic peers. She's not only looking for the right environment, the right academic rigor, and the right price tag, she's also seeking a place where she can easily manage her dietary needs. 
Visit in Person
COVID-19 presented a unique challenge for prospective college students: many campuses were not offering in-person tours. Selecting a college sight unseen can be difficult for anyone, but for a food-allergic student it can make it even harder to determine whether food allergy management verbiage accurately reflects food allergy management practice. As things have begun to open up and campuses are more accessible to prospective students, take the time to visit the schools your student is considering in-person. Meet with staff in disabilities services and food services. Ask if you can have a meal while you're there so you can see how allergies are handled. 
Student-Led
Yes, as a parent it can be daunting to hand over the responsibility of managing life-threatening food allergies, but at this stage, it's important to allow your older teen to take the lead in discussions with their potential college. Keep in mind that most students enter college at 18 years old. The few that begin their college career as minors typically turn 18 early in the first semester. Why is this important? Legally, your child will be an adult and college administrators will look to deal directly with him on almost everything related to his tenure there. 
Further, medical personnel will not be able to disclose any information to you unless your child lists you on his HIPAA forms as someone who may be privy to his health info. Let him start to develop those relationships and skills now while you're still there to offer some advice and guidance if needed. 
Update the Plan
Have a conversation with your allergist about how your child's allergy management plan may change as she transitions from a minor child in school to a young adult in college. Are there new concerns and accommodations to consider? Are there restrictions and limitations you've had in place over the years that may not be necessary? Look for colleges that fit well with her updated management plan. 
Ask Lots of Questions
You don't know unless you ask. It's really that simple. As a family, identify what accommodations your allergic student must have and what accommodations he'd like to have but could live without. Build a list of questions to ask the colleges and universities he'll be applying to. Some questions you might consider include: 
How do students identify the risk of food allergens present on the daily menu? Will menu items be labeled at point of selection? Is there a menu available for review before entering the dining hall?

Is there a dedicated area for food prep if requested to limit risk of cross-contamination?

Do allergic students have access to a kitchen or other cooking facilities to prepare their own meals?

Can students rent or bring a microwave and mini-fridge for their dorm? 

How are roommates selected? Can residential allergic students request rooms free of their allergens? Can students be paired with roommates with similar allergies or willing to accommodate food restrictions in the room? Are singles available for allergic students?

Is there a grocery store near campus? Can students walk or take public transportation to access it?

Are RAs trained to use auto-injectors and/or to respond to allergic emergencies?

Who responds to 911 or emergency calls on campus?
Look Beyond the School
Your student will likely have plenty to do on campus, but odds are she'll spend time venturing off campus to explore the local community too. Check out a few restaurants near each campus and ask about how they handle food allergies. Identify the nearest medical facility to each campus. Research allergists in the area and identify some potential physicians your child might rely on while at college. Talk to your current allergist for recommendations or to see whether telehealth visits with her would be possible while your student is away at school. 
Your student isn't just going away to college, she's going to a new community. Take the time to get to know each potential new locale and identify how she might navigate life with allergies there. Encourage her to consider these factors in her college decision.