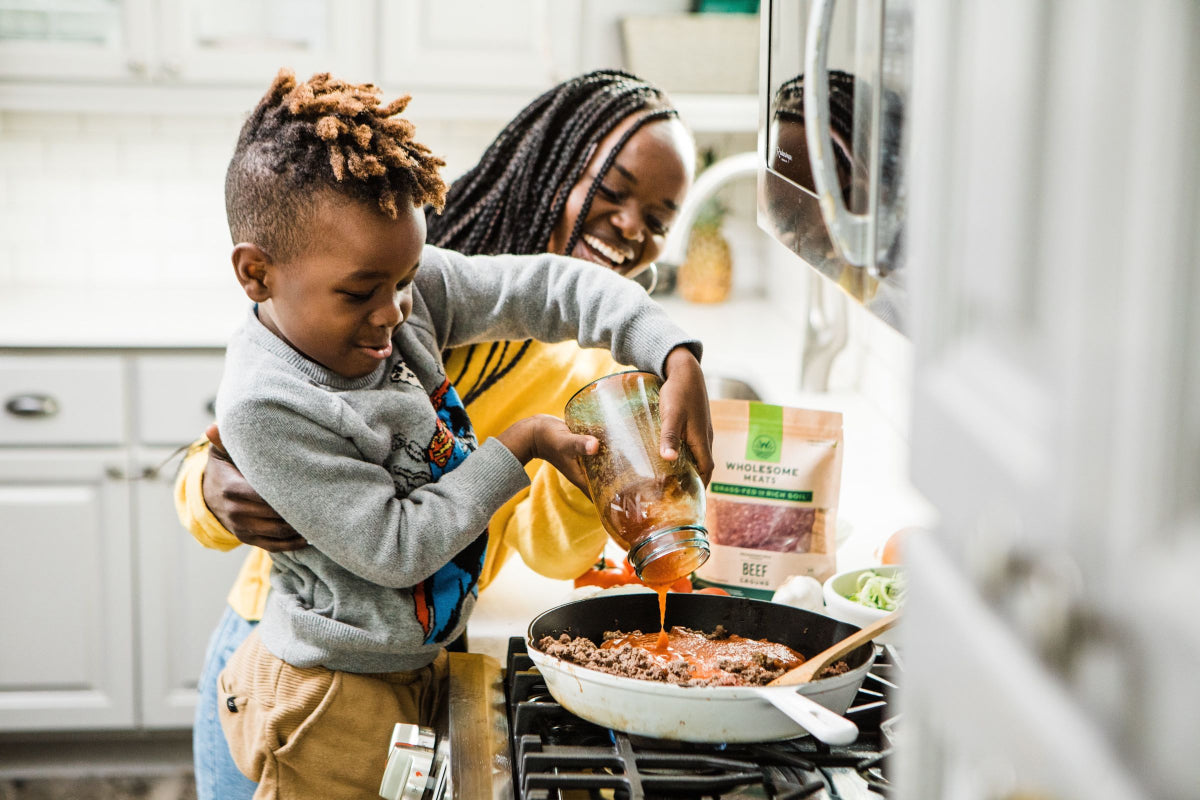 January tends to cultivate a mindset of change and improvement. For many of us, flipping the page on one year into another prompts us to reflect on the last 12 months. We also consider how we'd like to grow and evolve across the 12 that lie before us. We make resolutions and we set goals. We rededicate ourselves to the fitness program we slacked off on at some point during the previous span of weeks. We identify new skills we want to learn or areas we wish to improve. 
Some of the most common resolutions involve our diet, our physical activity, and our budgets. This year, add a twist and consider how you might make a fresh, new start or adaptation that involves how you manage your family's food allergies. 
Amp Up Your Culinary Game
Listen, we get it. When your palate is shaped by a list of foods you need to avoid, it can be easy to fall into a recipe rut. It's easier to stick with familiar recipes you know are safe than to venture out and experiment with new tastes and dishes. However, eating with food allergies does not need to limit your menu. 
Even with a restrictive list of foods you can serve, there are options for variety. Be willing to experiment. Learn what ingredients can be safely substituted to convert a recipe with your allergens to a safe recipe for your family. Google up some allergy-friendly alternatives for dinner. Then have fun trying new meals. Some of them will be duds, but some will be savory delights. 
Be a Student
About 20 years ago, the National Institute of Allergy and Infectious Diseases increased its funding of food allergy research, "from basic research in allergy and immunology to epidemiological and observational studies." Across the past decade, FARE, the largest private source of funding for food allergy research, has invested over $100 million in grants to help fund food allergy research. What does this mean to you? It means a lot. It means that the things you first learned about allergies and the way to live with them when you or your loved one was first diagnosed may have changed as we learn more. It means the potential for better testing and treatment is evolving. 
This year, add "food allergy research" to your Google alerts. Follow leading food allergy experts and advocacy groups on social media. Stay up to date on what's happening in the field. 
Be Consistent and Be Prepared
For those experiencing a severe allergic reaction, timely administration of epinephrine is critical. In fact, the American College of Allergy, Asthma, and Immunology states, "A delay in using epinephrine is common in severe food allergic reaction deaths." 
As the ACAAI explains, auto-injectors like the EpiPen and AuviQ are not just for patients with a history of anaphylaxis. They are for all individuals living with a food allergy. If you are not in the habit of carrying two autoinjector at all times, resolve to do so this year. Talk to your allergist about when to administer the shot, and be prepared to do so if needed.
Be an Advocate
The prevalence of food allergies has increased exponentially. According to the CDC, the prevalence of food allergies in children increased by 50% between 1997 and 2011. Roughly 1 in 10 adults and 1 in 13 children have food allergies today. That means most of us probably know at least someone that lives with allergies. Yet, even with the increased prevalence, there are still many misconceptions when it comes to food allergy management. 
Most Americans may know a cousin or a friend or a neighbor that is allergic to something, but that doesn't mean they know how to keep them safe. You do. You're living this life. Help others learn. Use your social media pages to share a glimpse of what it's like to manage allergies. Teach others how to help you keep you or your loved ones safe at social gatherings, in the classroom, and throughout day-to-day life.