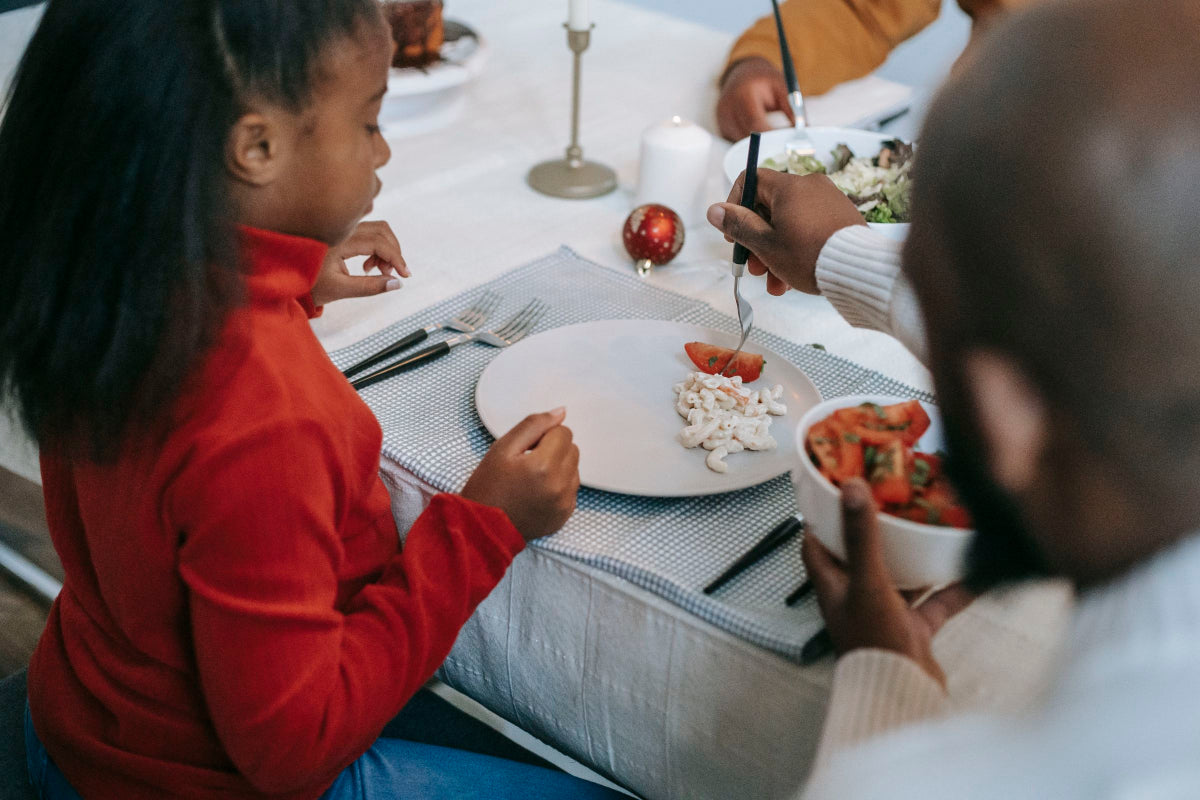 With Hanukkah getting underway this week and the fervor surrounding Christmas starting to build, we face another set of pandemic-altered holidays. We ought to be good at this by now, of course. The same sort of adaptations we made for Easter and Thanksgiving will help us create a holiday season that balances our desire for celebration and traditions with our need for social distancing and pint-sized gatherings. On the other hand, this is also a unique season that needs some unique new traditions. 
Embrace It
Decembers are often jam-packed with an assortment of holiday parties, year-end company celebrations, school parties, and on and on and on. Although fun, it can be tiring. For the allergic family, however, it can also be a minefield of food-related danger. This year's quieter version removes the pressure of trying to enjoy yourself at the neighborhood potluck while keeping an eye on your allergic child making a beeline for the cookie tray. It also means not making duplicate, safe versions of party foods to bring along with you so your allergic family members have something safe to snack on during events. Embrace this opportunity to enjoy the holidays without having to tiptoe through the food allergy minefield. 
Dress Up…or Not
This is the year Zoom became both a well-known brand name and a proper noun that's used as a verb. You'll remember early on there were strategies about how to perfect your video conference calls, including tips like "sweats on bottom, professional attire on top." Let's face it, we've kind of enjoyed the excuse to embrace yoga pants and slippers as full-time attire. There's nothing at all wrong with that, but if you love dressing up for the holidays, dress up for the holidays. Pull out that Ugly Christmas Sweater or reach back in the closet for that fabulous little black dress you've forgotten about. Just because you're not doing the rounds at holiday events doesn't mean you can't get all dressed up. Unless of course, you don't want to. If you'd rather celebrate the holidays in pajamas that make you look like a snowman, go for it. 
Experiment 
Altering traditional recipes to accommodate food allergies is often more art than science. Sometimes you need to adjust how much flour-alternative you're using. The milk sub you picked might alter the flavor slightly. It can take a little bit of playing around with things until you find a new and improved safe recipe you enjoy. When you're in peak holiday mode, taking the time to tinker and experiment isn't always something you've got the bandwidth for. Except this year you don't have a cocktail party with the office or lunch out with your clients or the winter concert at your child's school. This year you've got a little more time than you might usually have and you can use it to break out the aprons and create and document some new, allergy-friendly concoctions that your family can enjoy this year and next year and the year after that.
Focus off the Plate
Potato latkes, gingerbread, sugar cookies, popcorn strung with cranberries, egg nog, and mulled cider. The holidays are just one food-laden tradition after another. This year, this quieter year with just your tribe, you can take the focus off the things you eat. You can focus on the people and the activities you enjoy together. You can surprise a loved one with a call featuring your clan singing (offkey or otherwise!) Christmas carols together. You can video conference with family and friends as you light the candles on the menorah together. Create new traditions that aren't food-dependent. Now is the year to create something new and special!