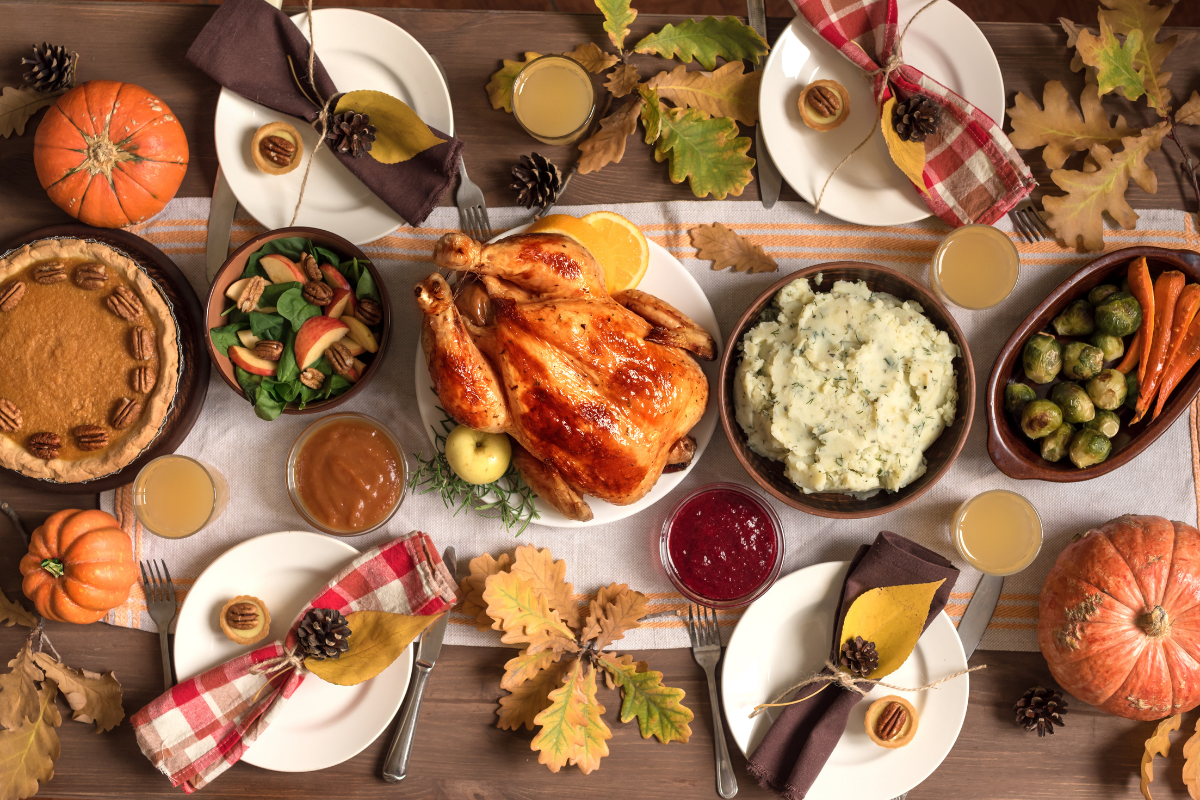 Your Thanksgiving table may have fewer people around it this year, but even if you adjust your menu to reflect the smaller gathering, there's a good chance you'll be boxing up some extra food at the end of the meal. After all, leftovers are as much a Thanksgiving tradition as the turkey itself. Figuring out what to do with that excess, however, can take a bit of creativity. Before you start warming up a repeat of your holiday meal, take a look at this curated list of awesome second-act dinners. 
Wheat-free Turkey Pot Pie
Don't toss those leftover mashed potatoes or your veggie sides. Put them to work again with some of your leftover turkey in this allergy-friendly pot pie recipe from Cybele Pascal. This dish has a lot of awesomeness going for it. First, it uses up a lot of your leftovers in one fell swoop. Second, it's an easy one pot meal that you'll welcome after the full-kitchen cacophony of a traditional Thanksgiving feast. It also sounds delicious and that alone makes it a worthy inclusion in this round up!
Rice and Black Bean Bake
If your Thanksgiving dinner took on a traditional look, your day-after dinner can spice things up a bit with an enchilada twist. Another simple one-dish combo meal, you can easily use up some of your other leftovers too. Start by layering about a cup of cooked rice in a baking dish. Add in ½ a chopped onion, 3 stalks of celery, 1 can of black beans, 1 cup of corn, and 3 cups of leftover turkey cut into pieces. Pour about two cups of enchiladas sauce over the dish. (If you want to try your hand at a homemade sauce, check out this recipe from Cook Nourish Bliss.) Cover the dish with foil and bake it for about 50 minutes in a 350 degree oven. If you want to go the extra mile, you can add your favorite shredded dairy-free cheese to the top and bake a few more minutes until the cheese is melted.
Cranberry, Sweet Potato, Quinoa Cakes
Turkey isn't the only Thanksgiving standard fare. Cranberry and sweet potato will grace many tables this holiday season. If yours is one of them, I've got a recipe you're going to want to keep on hand for the day after. These yummy cakes were something I created when staring at mounds of leftover cranberry quinoa salad, and they were a big hit with the family. You can grab the recipe (and the story behind it) here.  
Dairy-free Cheesy Turkey Noodle Casserole
Gluten-free is not necessarily the same thing as wheat-free so be careful with recipes that call for ingredients that are traditionally wheat- and gluten-laden. This recipe from Ana Ankeny, for example, calls for gluten-free pasta. Our wheat-free friends will need to look for a lentil, chickpea, or other pasta that uses a non-wheat base. With the right pasta in hand, this recipe will make good use of your leftover turkey and butternut squash. 
Dairy-free Turkey Curry
If your Thanksgiving table left behind sweet potato, carrots, and turkey, you'll want to check out this curry recipe from Dairy Free for Baby. It's another spiced-up twist to your big holiday meal, but even better, it's quick and easy to toss together later in the weekend. 
Sweet Potato Waffles
Thanksgiving leftovers can find their way onto more than just your dinner plate for the next few nights. A Mind "Full" Mom, as an example, offers up a
delicious sounding twist on waffles
using your leftover sweet potatoes. Her recipe does call for milk and eggs; however, you could easily swap in your favorite non-dairy milk and egg replacer if those allergens are a concern for you.