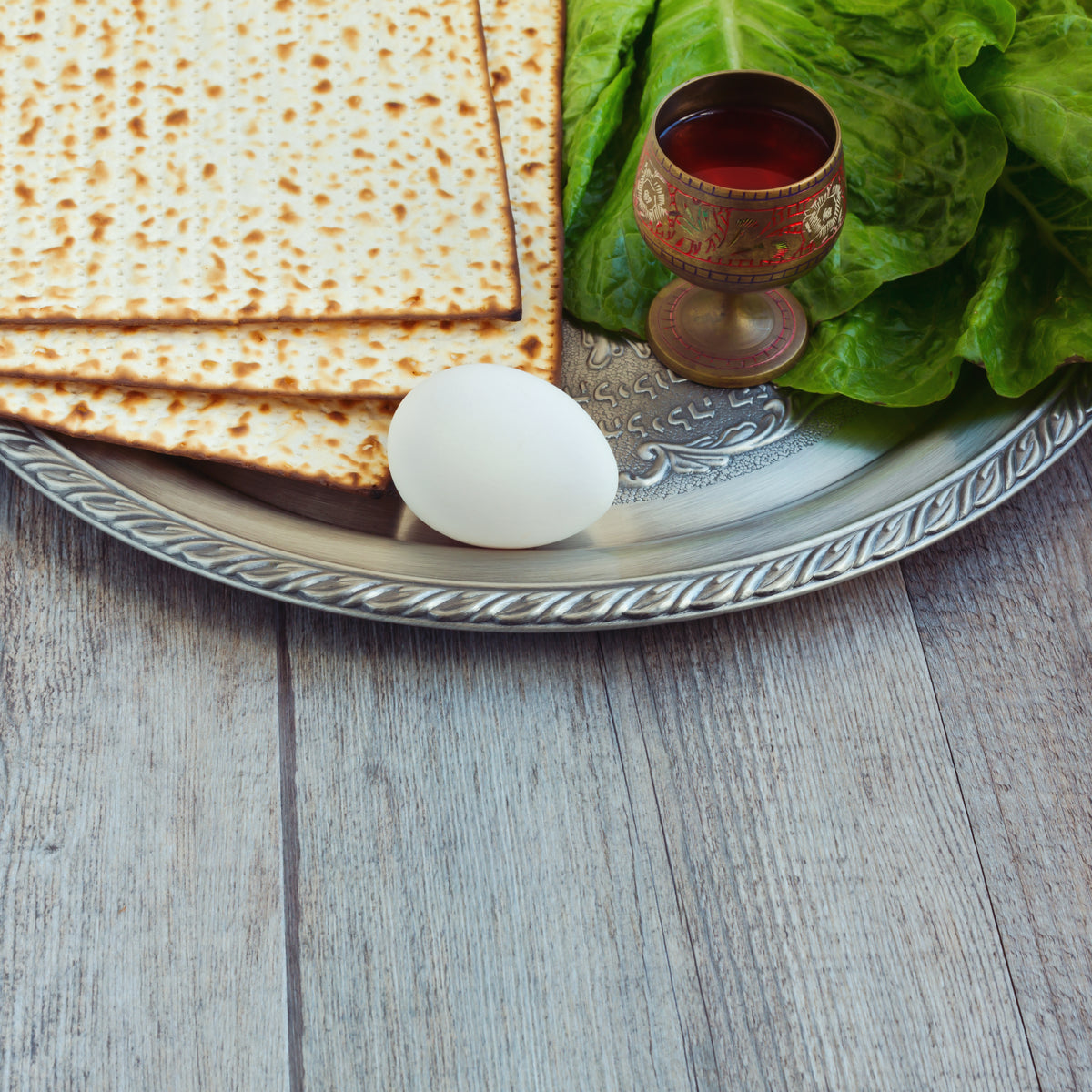 From Thanksgiving turkey to Easter hams, there are specific foods we tend to associate with individual holidays. When you're a food-allergy family, of course, those traditional meals get adapted to accommodate your family's food restrictions so that everyone can safely enjoy the festivities. That can be challenging enough when you're dealing with recipes that have been passed down through generations of cooks. Now imagine trying to adapt foods specific to religious traditions! That's the unique challenge allergic families preparing for Passover face, particularly for those with egg, nut, wheat or gluten allergies. That's not to say it's impossible, of course.
First Things First
As noted, many of the elements of a traditional Passover Seder rely on food elements. Have a conversation with your allergist and your rabbi about some ways you might be able to adapt traditional elements for your family and where you can forgo tradition in favor of safe alternatives. You may consider using some of the following substitutions. 
Skip the Hard-Boiled Egg
If egg allergies are an issue for your family, take advantage of the plastic Easter eggs on sale this season. Fill the plastic egg with sunflower, pumpkin, or other seeds that are safe for your allergic guests or seeds that can be planted in the yard after the fact. The hard-boiled egg is used to represent rebirth, and therefore seeds are a natural, easy, safe substitute.
Nut-Free Charoset
Charoset represents the mortar the slaves used to build cities for Pharaoh, and on many Passover tables, the mixture includes walnuts or other tree nuts. For tree-nut-allergic guests, select a nut-free recipe. For example, you might combine 6 medium apples (cored, peeled and sliced) with 1 teaspoon of cinnamon, 1 teaspoon of sweet red wine and ¼ cup of dates (pitted and chopped.) Puree all the ingredients in a food processor until it's the consistency of a coarse puree. You can also puree a combination of apples and pears with a little bit of the red wine for another take on it. Want an international twist? Try this list of 22 nut-free recipes.
Matzo
Think you can't have matzo with a wheat allergy or gluten intolerance? Think again. Lakewood Matzoh makes a certified gluten free alternative that's made of oat flour and water. That's it. No egg. No wheat. No nut flours. Nothing but oats and water. You may also be able to ground up these sheets of matzoh into a meal to try your hand at matzo ball soup.
Speaking of Matzo Ball Soup
If you're not avoiding eggs, a traditional recipe will do. If you need to be eggless, however, combine a cup of your ground matzo with a ¼ cup of chickpea flour, teaspoon of baking powder, ¾ cup of salt, ¾ cup of soy milk (or other milk substitute), and ¼ cup of canola oil. Stir your mixture together and let it chill in the refrigerator for about a half-hour. Prep your broth and veggies, and when you're ready for them, shape your matzo mix into 1-inch balls. Drop them right into the soup once each is formed and simmer for about 45 minutes (don't stir!).
Kugel Without the Allergens
Potato kugel is a Passover favorite that can be a challenge for food-allergic guests. Try this recipe instead: Combine boiled potatoes with a non-dairy butter alternative, non-dairy milk, and a bit of salt. Mash the mixture until it's well blended. Spread the mixture in a greased pan. Sauté two sliced onions with ½ teaspoon of sugar and then layer the mixture over the potatoes. Bake for about 30 minutes.  
Lace Cookies
Delicate, scrumptious lace cookies can contain nuts and wheat, but it's possible to make them without either. Try combining ¾ cups of brown sugar with 1/3 plus 3 tablespoons of a dairy-free butter alternative or margarine. Once the mixture is well combined, add in 1 ½ cups of potato starch with ½ cup of ground coconut, 2 teaspoons of vanilla, and 3 tablespoons of water. Drop small balls of the mix onto a prepared cookie sheet (parchment paper works well!) and bake for 10 minutes at 375 degrees. Yum!
What holiday traditions does your family have? Join the conversation on Facebook.