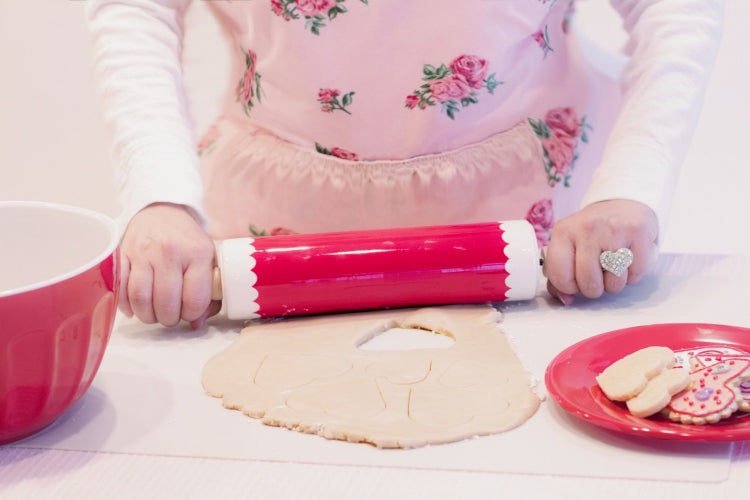 Living with food allergies doesn't have to mean living without. With a little creativity, you can adapt many of your old favorite recipes to accommodate the specific needs of the allergic person in your life. From swapping out milk for your favorite dairy-free alternative to trying one of the many egg replacements available, you may need to experiment to find the right combination of flavors and textures to make your revised recipe work. Roll-up your sleeves and give it a try! This list of egg and dairy substitutes will help get you started.
Egg
When egg is an ingredient, it has one of two jobs: a binder or leavening agent. Sometimes the egg is tasked with both roles. Before you pull your apron on and get busy tinkering with your recipes, take a moment to understand the role egg will play in the finished product.
If the egg in your recipe is tasked with holding things together (drop cookies or meatballs, for example), try substituting the following for each egg the recipe calls for:
½ banana, mashed
¼ cup of applause or other puree. (This yummy allergy hack uses sweet potato: King's Cake)
1 tablespoon of ground flax seed or chia seeds mixed with 3 tablespoons of warm water
2 tsp of a starch (try cornstarch or tapioca starch) and 2 tbsp of sparkling water
If the egg is intended to be a leaving agent, replace each egg listed in the recipe with a mixture of 1 ½ teaspoons of vegetable oil, 1 ½ tablespoons of water, and 1 teaspoon of baking powder.
Bonus tip: For a cake that melts in your mouth, try a soda-cake. Not only is it simple, it's delicious. Just combine one box of a cake mix (that's free of your specific allergens, of course) and a 12-ounce can of soda. Pour it in to your cake pans and bake. That's it. Experiment with different combinations of cake mix flavors and soda. For example, craving a Creamsicle? Try a white cake mix and a can of orange soda.  
Milk
From homemade pizzas to baked goods, dairy is a common ingredient in recipes. How do you replace milk, butter, and cheese without sacrificing taste?  Easy.
Dairy-free margarine is good stand-in for butter.
Coconut oil can also replace the butter in your recipes as long as you remember that high-fat/low-moisture oil may make your baked goods crispier than you're used to. Try mixing in a bit of your favorite dairy-free milk to compensate. It's low melting point also means it's not a great sub for pastries like pie crusts that rely on butter to create layers in the dough.
Silken tofu and "soy-cheese" can substitute for cheese in your favorite recipes. (This dairy-free family favorite is a great example: Ratatouille.)
Soy, Oat, Pea, Rice and Nut milks are all great substitutes for milk based on your taste and allergy needs. Experiment with those that are safe for your family to find the one that works best for you. Note: adding 1 tablespoon of vinegar to your favorite safe dairy-free milk works well as a buttermilk substitute!
Simmering soy or rice milk in a pan until it's been reduced by about 60% is a good DIY evaporated milk substitute. Just be careful not to scald the milk!
Combining one cup of your DIY evaporated milk substitute with 1 ¼ cups of sugar until the sugar is completely dissolved. Once cooled, this will give you about a cup and a half of an alternative for sweetened condensed milk.
Feeling overwhelmed or stumped? I'm here to help. For the last 12 years, I have been creating recipes for allergy-aware desserts and meals and sharing them with anyone in need. I used to be a creative baker and since our son was born, I turned my talents toward making allergy-safe meals and special treats. Head over to our recipe make-over page and I'll give you a hand. Get a safe version of your favorite recipe customized for you here: https://theallergyninja.com/pages/free-offer.