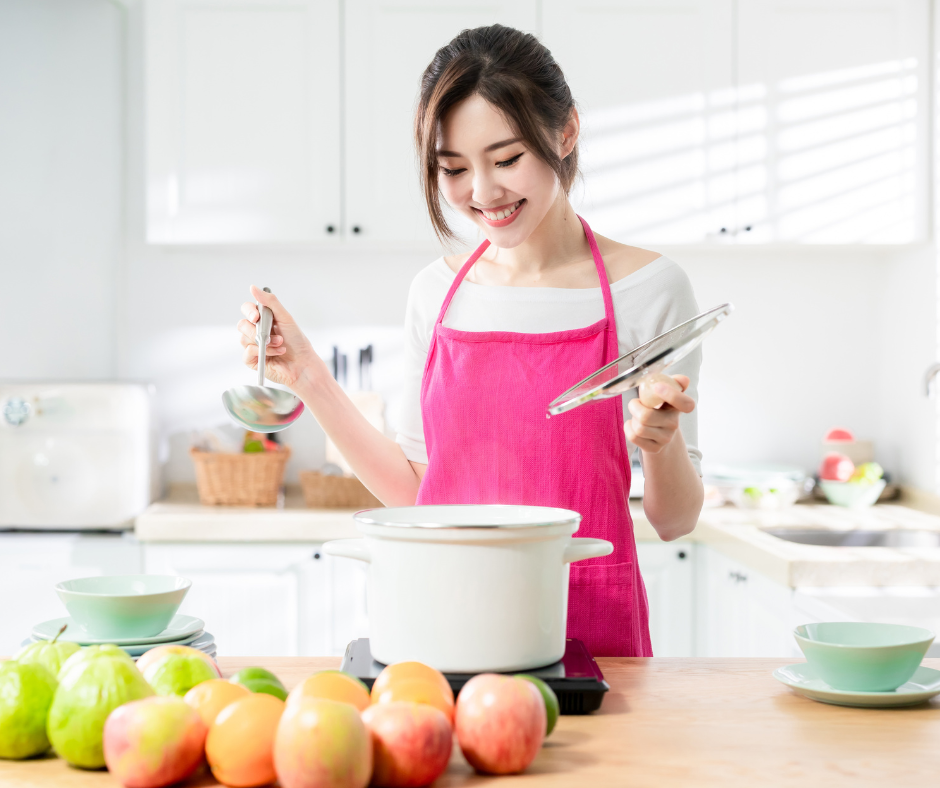 As the calendar marks the end of one season and the start of another, the days get shorter and the evenings get cooler. Your weekend may include a trip to an apple orchard and the haul you bring home begs the question: what do we do with all these apples? While some kitchens begin to churn out apple pies and crisps and turnovers, the allergy kitchen has to stop and consider recipes that are safe for the household. Get started with the following list of scrumptious, apple-loaded dishes.
Honey-Mustard Chicken & Apples
This dish from the Food Network is off to a good, top-9 allergen-free start right up until you make gravy. If you're avoiding dairy or wheat, you're going to need to be ready with substitute ingredients to turn the drippings in your pan into a rich sauce to top your dish. Here's the good news: it's not as hard as you might think. The flour, in this instance, is simply to help thicken the liquids in the dish. You can use cornstarch, arrowroot, tapioca, rich starch, or potato starch to achieve the same effect. Likewise, the butter can be replaced with another type of fat: coconut oil, vegetable oil, olive oil, or plant-based subs like margarine can work just as well.
One Pan Brown Sugar Pork and Apples
If you're just avoiding allergens within the Top 9, this one pan recipe from Crème de La Crumb is set to go as written! The dish replies on brown sugar, Dijon mustard, garlic, and apple juice to season the meat as you cook it. Now let's talk allergies. Are you cooking for someone with a mustard allergy? Did you know horseradish can be a substitute for Dijon mustard? A little bit will go a long way so don't swap the two in equal measure. You'll want to go a bit lighter on the horseradish than you would have with the mustard.
Apple Cinnamon Pancakes
Yes, pancakes. If you thought you had to give up pancakes when dairy, eggs, and/or wheat left your diet, this is a recipe you'll want to pay attention to. Whisk together 1 cup of brown rice flour (or other non-wheat flour of your choice) with 1 tablespoon of baking powder, 1 ½ tablespoons of sugar, 1/3 teaspoon of cinnamon and ¼ teaspoon of salt. Add 1 cup of oat milk (or another of your favorite dairy-free milk substitutes), 2 tablespoons of melted vegan butter, ¼ cup of unsweetened apple sauce, and ½ teaspoon of vanilla. Heat up your skillet and add a bit of oil or that vegan butter you used earlier. When the pan is hot, pour in your batter. Remember, you can change the taste of these yummy pancakes by changing the flour and dairy subs you use, so experiment and have fun finding the right blend for your taste buds!
DIY Granola Bars
Finding nut-free granola bars can be a challenge. Finding nut-free recipes that are also free of egg and dairy can add an entirely new challenge. As written, this recipe from My Kids Lick the Bowl doesn't quite fit the bill, however, it offers suggestions for substitutes for both milk and egg to get you on the right track. It also doesn't include nuts or wheat at all. Go ahead and experiment by switching up the seasonings and trying some different add-ins to create a scrumptious bar of your own.
Apple Cinnamon Ice Cream
Here's the thing about autumn: some days are still really warm and perfect for a sweet, creamy ice cream treat. Actually, while we're on the subject of ice cream, some classic apple dishes like apple pie and apple crisp beg for a scoop or creamy, cold ice cream. If you're avoiding dairy, that can be a challenge. Unless, of course, you try a recipe like this one from The Clean Eating Couple. This recipe uses full fat coconut milk to achieve a creamy, rich base for your ice cream treat. You will need an ice cream maker for this one, however. (Don't have an ice cream maker? This recipe from Feasting on Fruit may work for you. You can substitute the peanut butter with sunflower butter, pea butter, or soy butter if you're avoiding peanuts and tree nuts.)