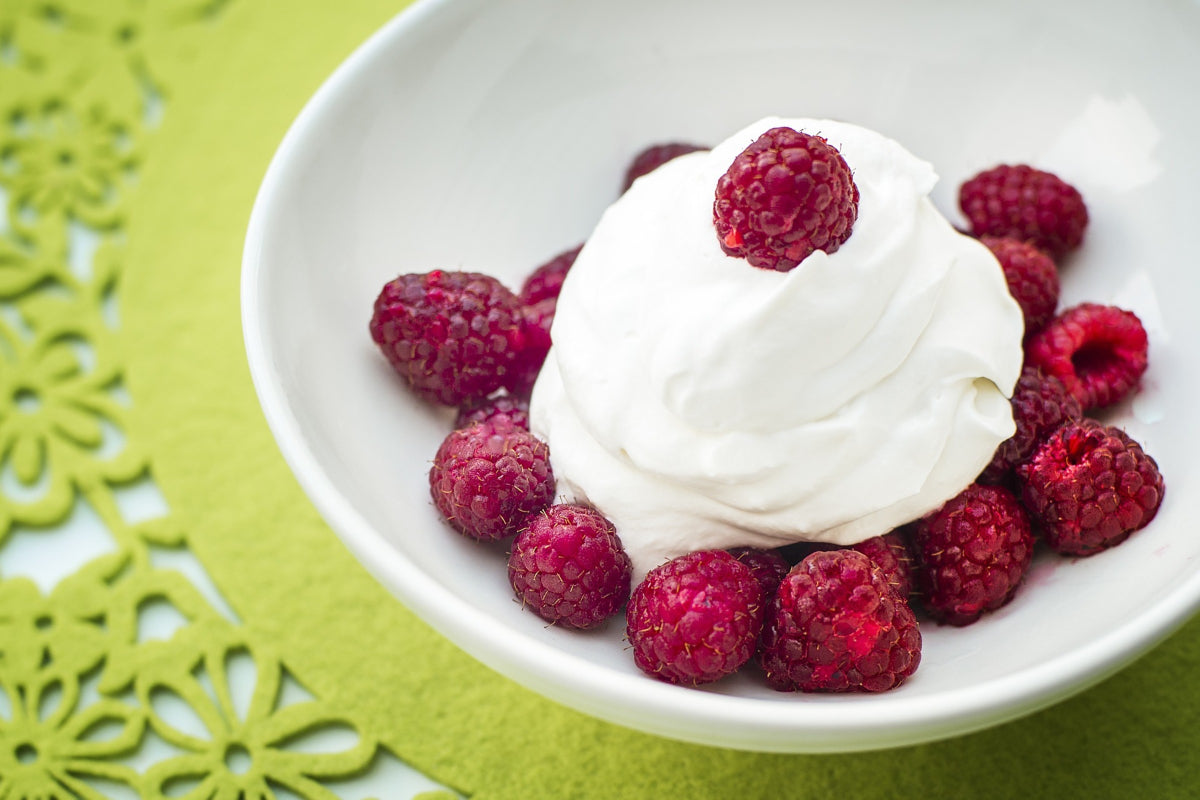 If your early July plans include evenings of fireworks and barbeques with family and friends, you may be trying to figure out how to juggle your family's food allergies with a menu befitting a red-white-and-blue celebration. As with most social settings, allergies add a unique added layer of planning to your Independence Day plans. These recipes, however, may help you get a leg up.
Good Ole' Fashioned Treats
If you're avoiding wheat, Rice Krispies cereal may be a safe cereal for you. (If you're avoiding gluten, it may not be. The product uses malt which is derived from barley and may therefore contain gluten.) If it is on your safe list, whip up a batch of Rice Krispies treats! 
The original recipe calls for 3 tablespoons of butter, but you can easily substitute that for your favorite dairy-free butter substitute if you're managing milk allergies. For a special 4th of July twist, divide your mixture up into three bowls. Using an allergy-friendly gel food coloring, add blue dye to one bowl and red to another. Using a 13x9x2 inch pan (coated with cooking spray) spread the blue mixture into the pan, then the non-colored mixture, and finally the red mixture. Use wax paper to evenly press the mixture into shape. 
Red-White-And-Blue Corn Chips and Dip
Jazz up your go-to chips and dip game with a big bowl of blue corn chips. According to Columbia University's "Go Ask Alice!" column, blue corn chips are more than just a fun color twist on a favorite snack. They're healthier for you than the traditional corn chip.
As always, double check the ingredients on your bag of chips to be sure they're safe for your family. Add a dash of white and red to your chip plate with a couple allergy-friendly dip options. Try this dairy-free, egg-free homemade ranch dip from Karissa's Vegan Kitchen and grab your favorite tomato-based salsa. 
Colorful Potatoes
Have fun with potato varieties to add a dash of patriotic flair to your BBQ table. Grab your favorite homemade potato salad recipe and use a mixture of baby red skinned, Yukon, and purple potatoes in place of your standard potatoes. Don't have a favorite egg-free recipe? You may like this one from the Food Network Kitchen.
Berry-licious Burgers
Kick your burger game up a notch by adding a little berry-licious flair! Grill up your burgers as you normally would. Grab your favorite allergy-friendly rolls (or skip them all together! This twist is still top notch even if you skip the bun!) and make a blueberry compote by combining 2 cups of berries with ¼ cup of sugar, ½ cup of balsamic vinegar, 2 tablespoons of lemon juice, and salt in a saucepan. Heat the mixture until the berries burst. 
Mix 2 tablespoons of water and a teaspoon of cornstarch in a separate bowl. When the berry mixture is ready, stir the water and cornstarch mixture in until your compote starts to thicken. If you really want to hit the high note on this burger twist, this recipe from House of Nash Eats will give you a few more ideas. You'll need to adapt some of the recipe to accommodate any dairy or egg allergies, but the swaps required seem as simple as grabbing a vegan mayo and selecting a dairy-free cheese (or skipping it altogether).
Slow-Cooker Tacos
You've got company coming and you want to have time to spend with them, not just prepping their meal. Something like this Crockpot Shredded Chicken Tacos from The Shortcut Kitchen lets you whip up core components of your meal before your guests arrive. It's full of flavor and festive fun without a lot of hands-on time while your guests are there. 
Berries and Whipped "Cream"
There is nothing that shouts summer like a luscious bowl of mixed berries topped with a little dollop of whipped cream. You may think this quintessential simple summer dessert is going to lack the dollop if you're avoiding dairy, but you'd be wrong. Today's list of milk alternatives offers up some unique and delicious whipped cream substitutes that promise to add the perfect flair to your dish of sweet berries. 
If you want a quick grab-and-go option, you may find coconut-based whipped cream or almond-milk-based whipped cream options next to the standard varieties in your supermarket. Check the labels for cross-contamination warnings and allergy statements, of course. If you want to make your own, you'll find some great heavy cream substitutes in this Clean Eating Kitchen article.