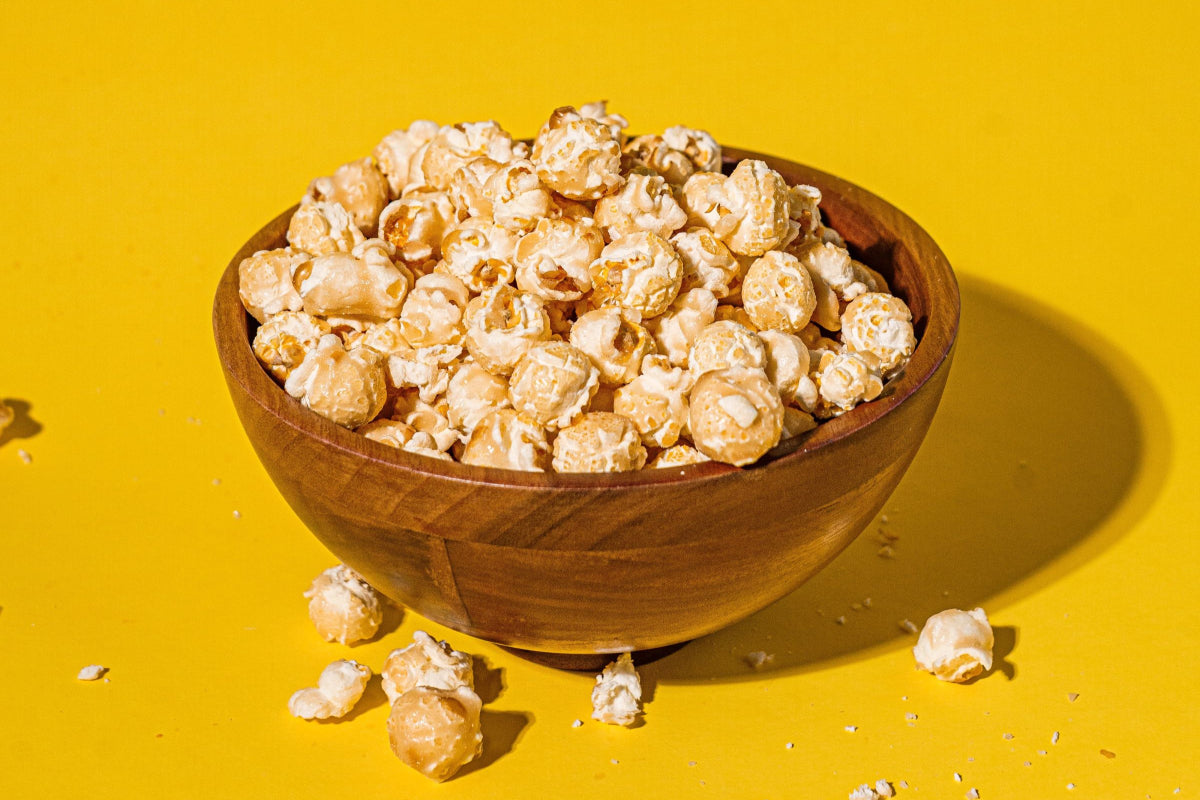 If you've got kids, can you actually ever have enough recipes for quick, grab and go snacks? Whether you're looking for something safe to take to a potluck or something to have on hand for your kids and their friends to grab when they climb out of the pool or off the bus, having options is a good thing. Having allergy-friendly recipes that you don't need to adapt is a better thing. 
Chocolate Crackle 
Yes, you may need to make a couple of easy substitutions for this recipe from My Kids Lick the Bowl. First, if you're not a New Zealander, you'll have to find your regional equivalent to "Rice Bubbles" – here's an easy hint though: grab the Rice Krispies. The original recipe does use butter, but dairy allergic homes could easily substitute coconut oil as author Stacey suggests. If coconut oil isn't on your go-to list of safe alternatives, another butter substitute would work just as well here. 
Sweet & Salty Popcorn
If you're avoiding the top-9 food allergens, popcorn can be a great snack option unless you want to start raising your game and indulge in more than just the airy light popped snack. Packaged flavored popcorn options ranging from the sweet & salty kettle corn to "buttered" popcorn to a host of other flavors can introduce allergens or potential cross-contamination concerns. 
If you can't find a safe pre-packaged option to keep on hand, or you just want a good DIY recipe, try this Kettle Corn recipe from Food 52. 
"Cheesy" Chickpeas
Roasted chickpeas can be a great alternative to roasted peanuts and tree nuts. For dairy allergic families, recipes like this one from The Kitchn offer a chickpea twist that provides a Cheeto-like experience without the dairy or bright orange finger-dying powder. The recipe uses nutritional yeast, salt, and garlic powder to create a flavor similar to the popular snack food.
Sunflower/Soy Butter Balls
Avoiding peanuts? That doesn't mean you need to skip yummy, protein-packed snacks. Just switch out peanut butter for a safe alternative like sunflower butter or soy butter. This recipe from Real Mom Nutrition uses SunButter, oats, flaxseed, Rice Krispies, and honey to make a sweet, healthy snack that's free of the top 9 allergens too.
Trail Mix in a Cup
Similarly, Haute and Healthy Living put together this Peanut-Free Snack Bite that's worth checking out. Grabbing a bag of dairy-free chocolate chips makes this snack an option for folks avoiding milk as well. These yummy bites can be made ahead of time and stored for a quick grab and go snack on the fly.
Cold and Tasty!
Super simple and simply delicious, yogurt bites can be easily adapted to your specific allergy needs. Today's supermarkets contain shelves full of yogurt options from the traditional milk-based varieties, to those that use coconut or other non-dairy alternatives. 
Pop the lids off a few of your favorites and spoon small dollops of yogurt onto a parchment-lined pan. Drop a mixture of toppings like pieces of fruit, chocolate chips (or non-dairy equivalent), shredded coconut, or, well anything else you think will make these drops into perfection. Place the tray in the freezer and let them set.