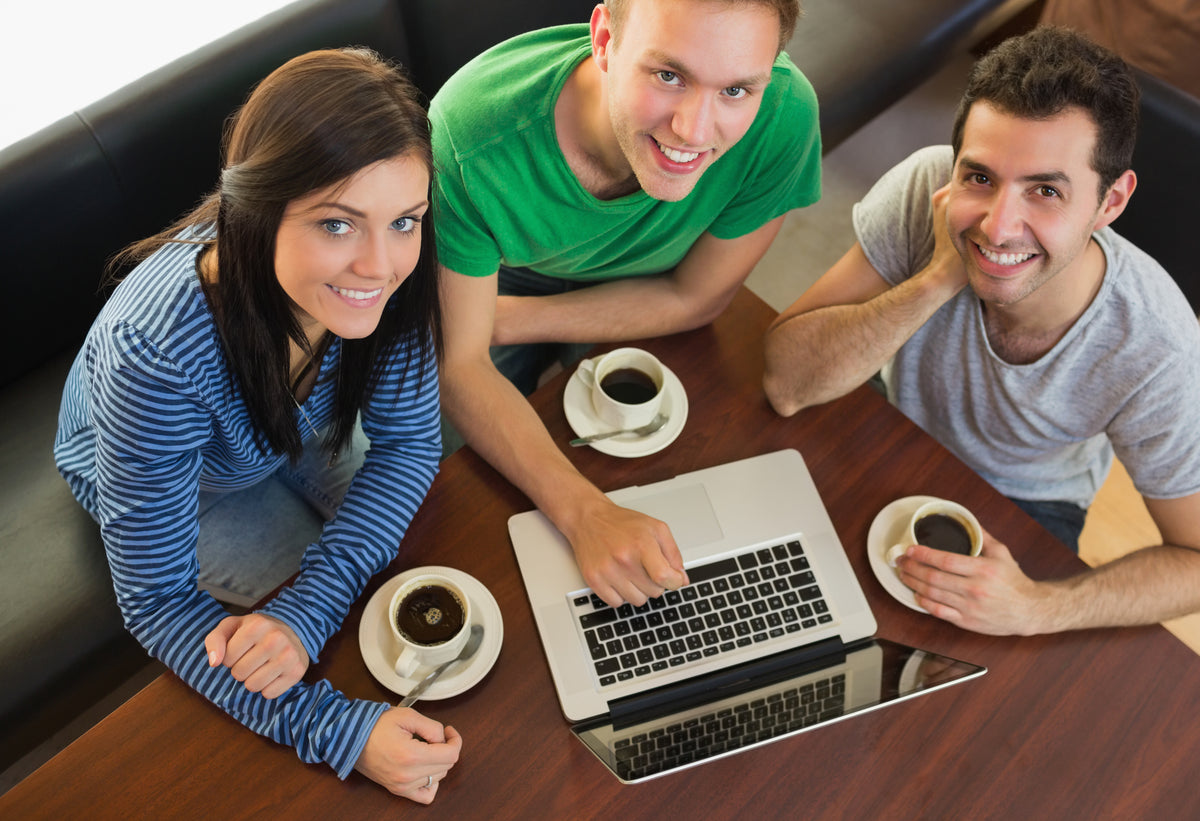 When your allergic child started school, you did your homework. You learned about 504 plans. Throughout elementary, middle, and high school, you got to know the school nurse, the administration and the classroom teachers. You consulted the allergist. You worked out a plan. You feel confident that you've provided a safe environment for your allergic child. Of course, allergic children grow into allergic teens and allergic teens grow into allergic young adults who may be college-bound. This is a whole new ballgame.
Life Skills First
Even before anyone in your family is ready to consider using the word "college" in a sentence pertaining to your allergic child, start laying the ground work for your teen's pending independence. Whether your child decides to continue their education after high school or not, he or she is going to need to master the ability to take care of their own allergy management.
For some families, this process of handing over the reins of allergy control is a slow, progressive progress that begins from a young age. For others, it may take a little longer for parents to be comfortable giving their child more control and/or for the child to have the maturity to take it on. If you haven't, however, begun this process by the time your child hits those magical "tween" years, now is the time to start. Ideally by the age of 12 or 13, children should know or be learning how to identify the signs and symptoms of an allergic reaction and know how to self-administer their auto-injector or how to ask for help with administering it. They will need to know how to read labels and how to communicate their allergy needs to others. Over the next few years, you'll also want to empower them to take control of their allergist visits – including making their appointments and completing their own health history.  
Start Early
Graduating high school and heading off to college is a major life milestone. Allergic students planning on continuing their education should get an early start on their search. If your high school junior hasn't spent much time thinking about specific colleges, now is the time to begin. All students need to research which college or university has the right academic programs for them. They need to get a feel for which school communities they feel the most comfortable. Allergic students, however, also need to spend time getting familiar with the allergy-related policies and food-service offerings of each school. Give yourself time to make sense of it all.
Use the Internet
Your student may already have an idea of some of the colleges and universities they'd like to learn more about. That's a good starting place. Sit down together and look over the websites for those schools. You'll want to spend time looking at the standard "prospective student info" – majors, tuition and other fees, financial aid info, campus life, and admissions information. Don't stop there. Take the time to look over the page for the school's dining service. Is there information about how they manage allergies? Can you find contact info for the food services manager or dietitian?
If your student isn't sure where to start their college search, FARE's College Food Allergy Program may be a good place to look. The program is voluntary and the information it offers is provided by employees at each school. It's certainly not an exhaustive list of higher education entities with food allergy policies, but it can be a good resource if you're starting from scratch.   
Schedule Time to Talk
Like any other prospective student, you may want to schedule a campus visit to learn more about the schools at the top of your interest list. In addition to the usual admissions programs (tours, Open Houses) and department meet-and-greets, allergic teens should also plan to meet with Disability Services and Dining Services. These departments can help you understand how the school will accommodate your specific food-allergy needs, any additional paperwork you'll be required to complete if you're accepted, and other related information. Don't forget to ask about housing options and how those choices will impact your ability to effectively manage your allergies.
Get to Know Your Potential New Medical Team
Unless you're commuting to school, you'll need to learn about the campus health clinic, the local hospital, and area allergists. Learn what your options are near the schools on your list. The info you gather won't be the only factor in your decision-making process, but it should be a consideration.
Team Up with Your Allergist
Finding the right college is exciting and stressful for any student. There's a lot to consider when searching for the right school. Loop your allergist into the conversation. If your allergic child has narrowed down the options to a few schools and has collected information from Disability Services and Meal Services, bring that info with you to your child's next allergist appointment. Your child's allergist knows his or her specific medical history and needs. The doctor may be able to offer some insights about which school's allergy management plans best fit your child's needs on paper.