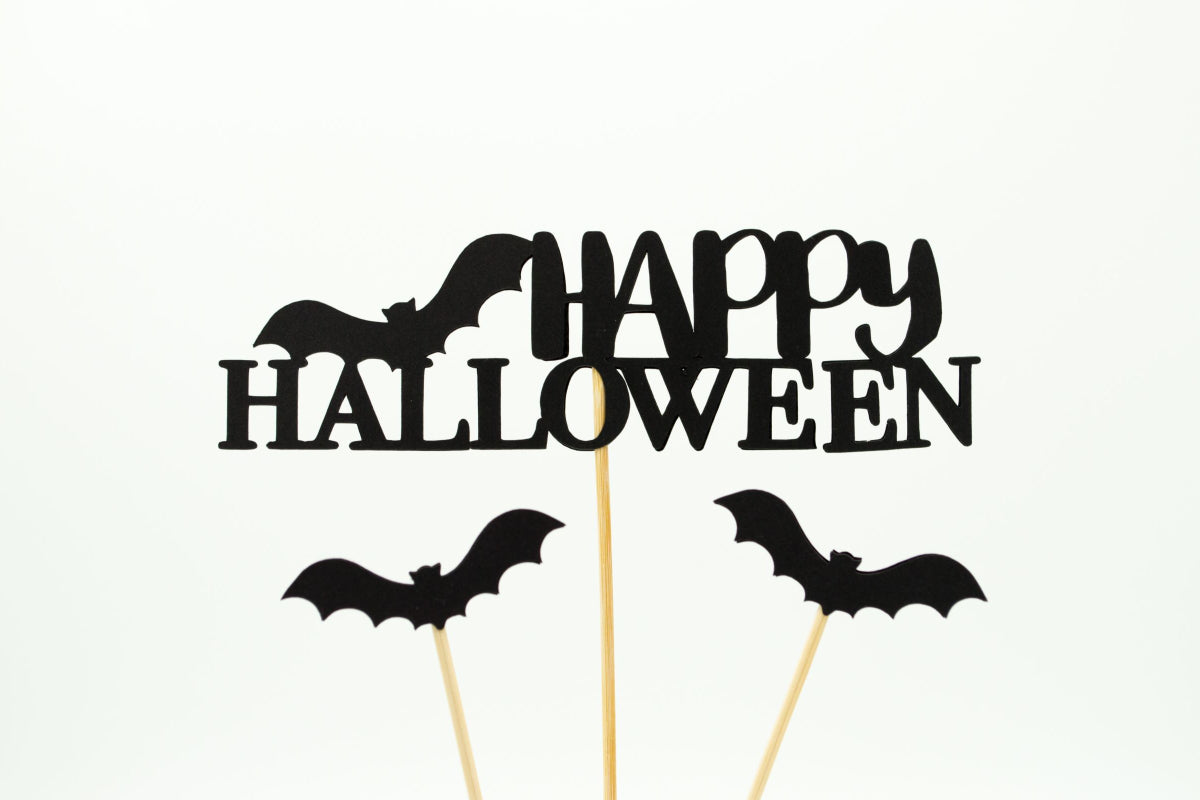 As pumpkins with edgy, toothy grins take their place on door steps, cotton stretched as cobwebs pepper yards along your street, and an assortment of semi-spooky inflatable decorations begin to appear on your neighbors' lawns, there's no doubt that we're approaching Halloween. There's something thrilling about the little-bit-of-scary season of Halloween. 
For food allergy families, however, Halloween can be downright frightening. Instead of ghouls and monsters ready to leap out and shout "Boo!" there's peanuts, milk, egg, and other allergens. With the proper precautions, however, the holiday can be all the fun without the fear!
Seek Out Teal
The Teal Pumpkin Project started out as a local effort by a Tennessee mom in 2012 and has quickly become a national movement with increased participation across the last decade. The color teal is connected to movements designed to raise awareness about food allergies. (You'll see a lot of it in the month of May for Food Allergy Awareness Month.) Households participating in this project at Halloween place a teal pumpkin outside their door to let trick-or-treaters know they are an allergy-friendly house offering non-food trinkets and treats that are safe for all. 
The pumpkin may be a paper printed poster, a painted Jack-o-Lantern or a plastic teal pumpkin increasingly found in stores selling Halloween decorations. Don't leave your teal hunt to chance. Before you leave the house with your costumed kids, check out FARE's Teal Pumpkin Project map. Households can register their address ahead of time to make it easier for allergic families to map out their destination. Don't see any addresses around your neighborhood? Don't despair. Not every participating house registers ahead of time. 
Do Your Due Diligence
Retailers don't waste time getting candy and treats on their shelves ahead of Halloween. In fact, you probably started seeing bags of orange, black, and day-glow green popping up before the back to school sales even cooled off. This is a great opportunity for allergic families to do their research before the season gets underway with parties, trunk or treat events, and the "big night" itself. Take the time to read labels on packages of goodies your child might enjoy – even better, have your child help you read those labels. 
Even young children can get in on the act. Let them pick bags of candy to check and then read the labels to them to help them begin to develop good allergy management habits. Remember, the fun-sized bars landing in your child's bucket or bag won't necessarily have a full nutritional label or allergy statements on the individual item label. That info is on the big bag it came from. Doing your research ahead of time can help your child have an idea of what might be safe, and what might not, before you head out for celebrations and events. 
Be Prepared to Swap
Whether you go all in with the Switch Witch or you're just mom swamping out candy that's not food allergy safe for options that are, let your child pick out some items they'd be happy to trade their loot for. Families vary this approach. Some swap out all the candy. Some just weed out the unsafe treats (or the treats you can't tell if they're safe or not). Some families replace the removed loot with a safe candy or edible option. Some swap out the sugary loot for a small toy or experience. Regardless of your approach, the gist is the same: you don't need to just remove items from the bucket or skip the parties and events altogether. You can create an opportunity for your child to fully participate and then swap what they can't have for what they can. 
Focus on the Fun
Regardless of how you handle the treats your kids can't eat, don't make the focus of the event or season be the stuff they can't do. Food is often a component of our social interactions and holiday traditions. Helping your child look beyond what they have to give up to relish the other aspects of the event or celebration will be a lifelong valued skill. Help your child make a plan to be safe without giving up the trappings of Halloween.