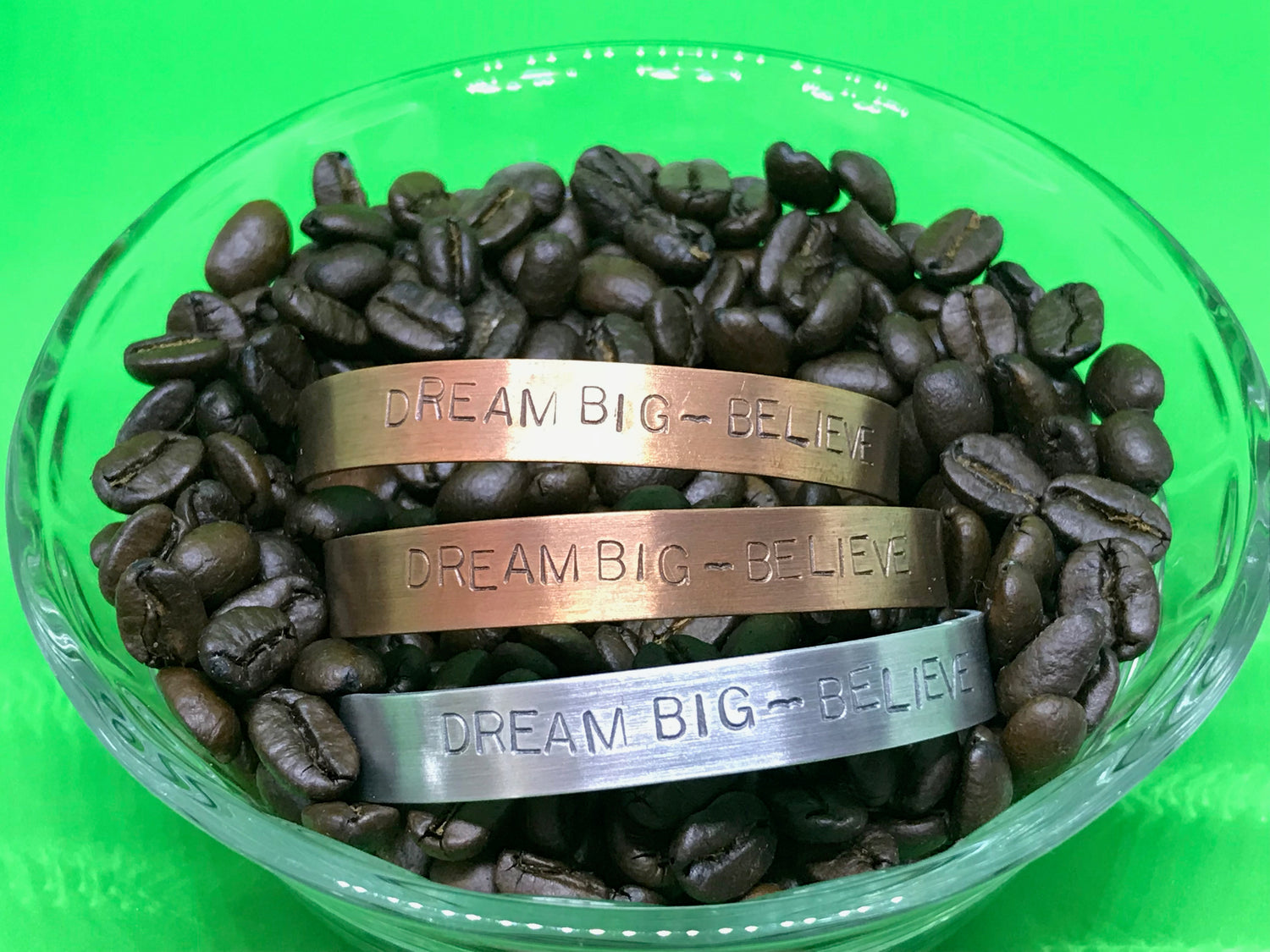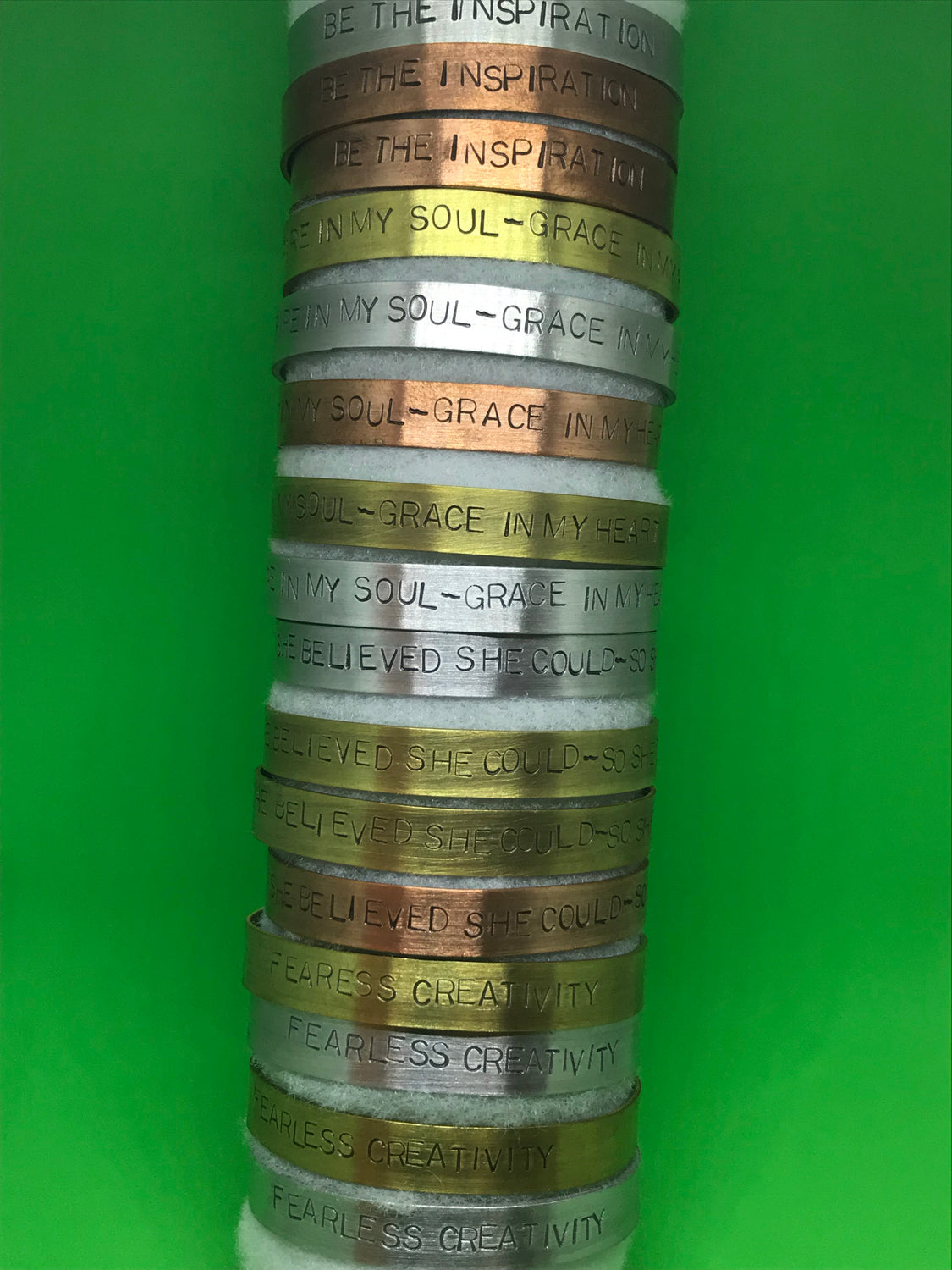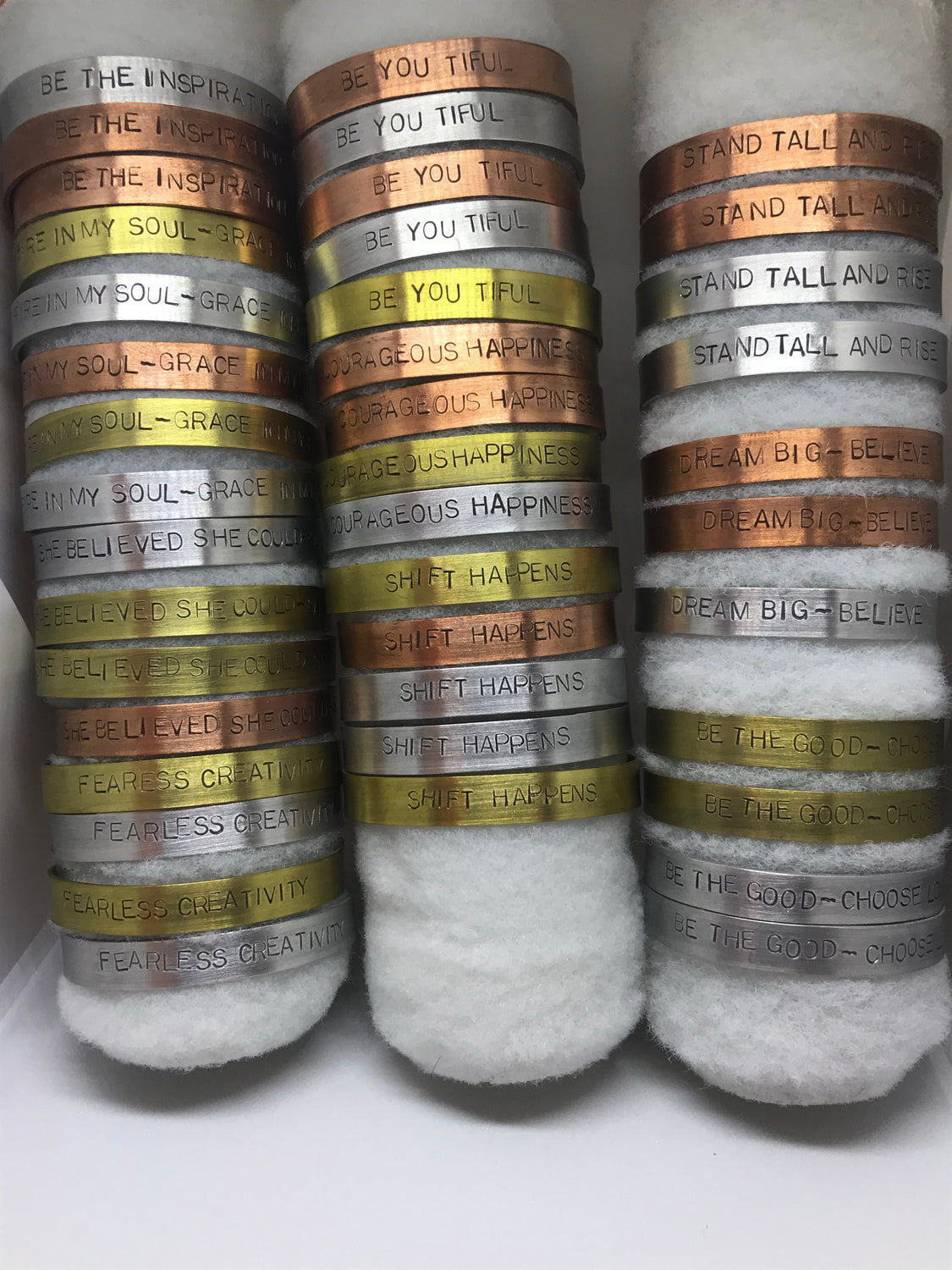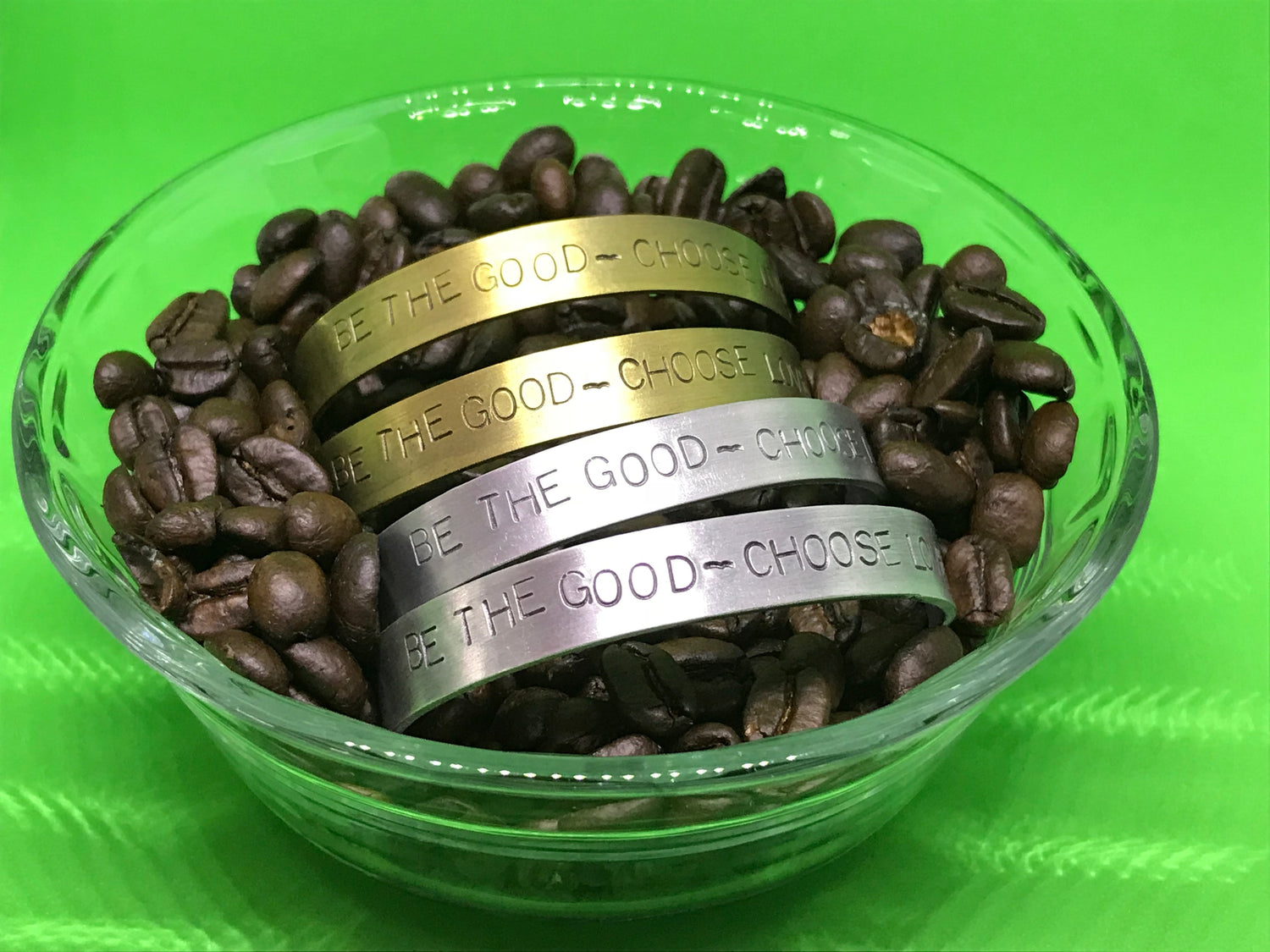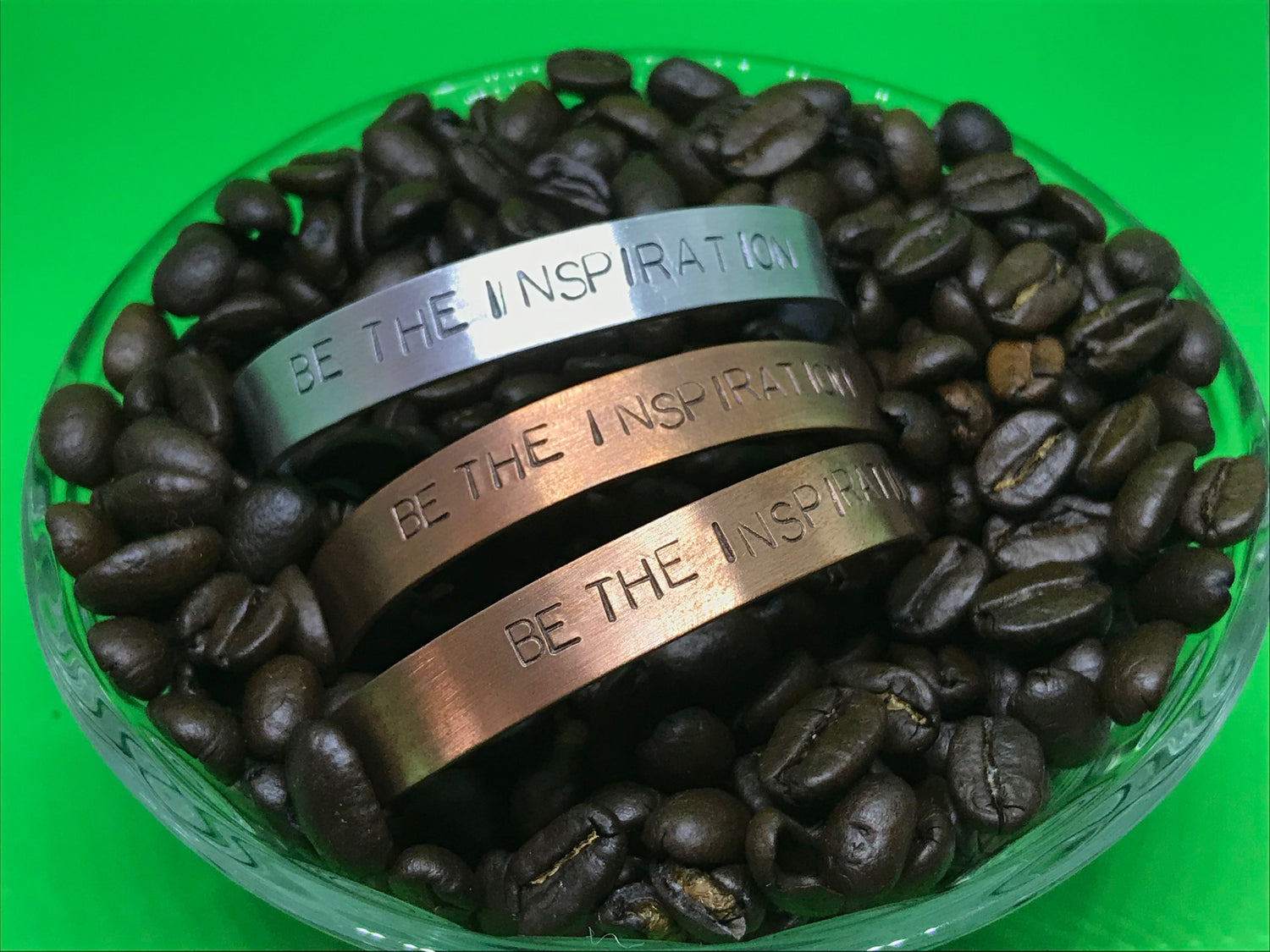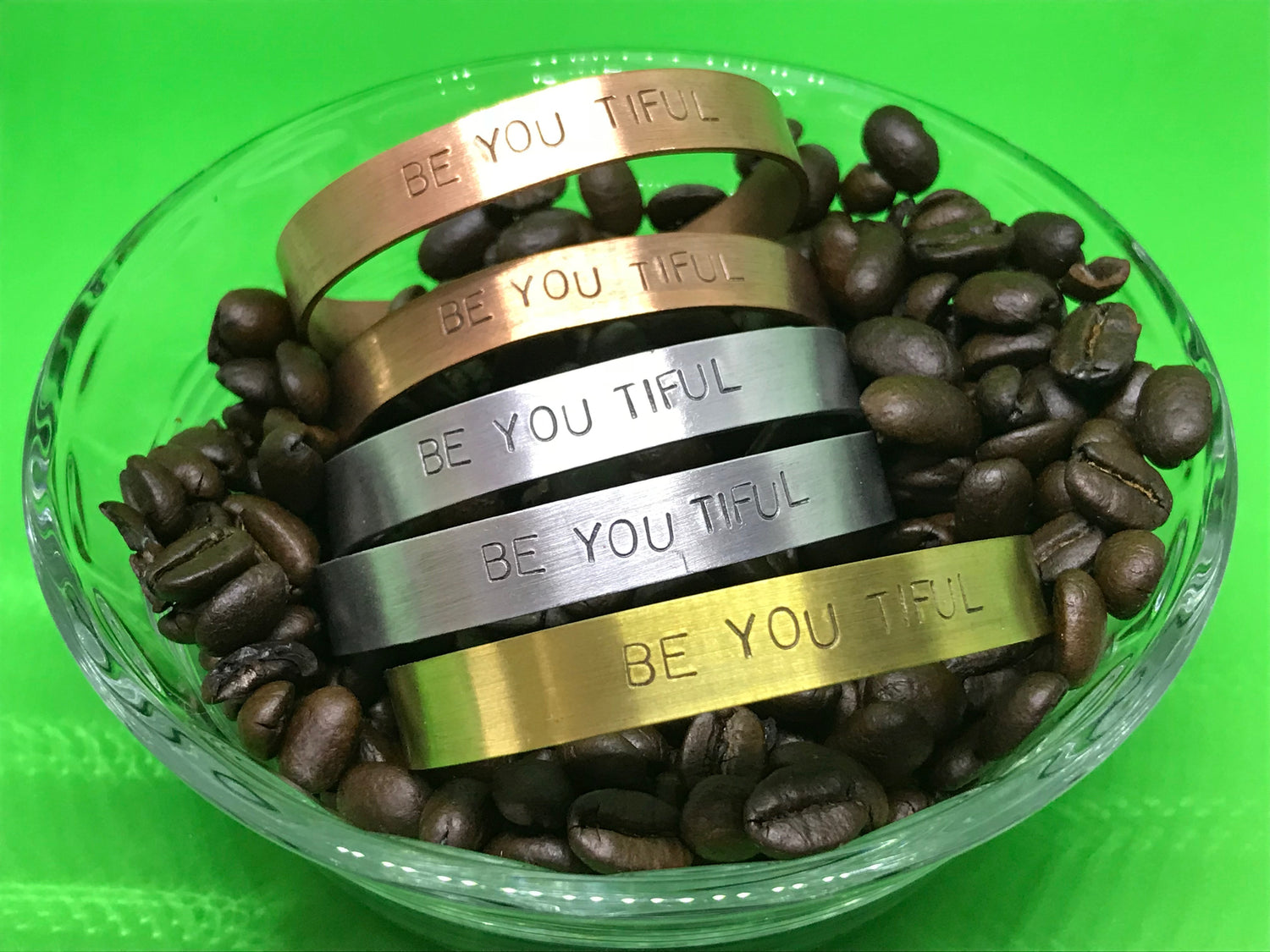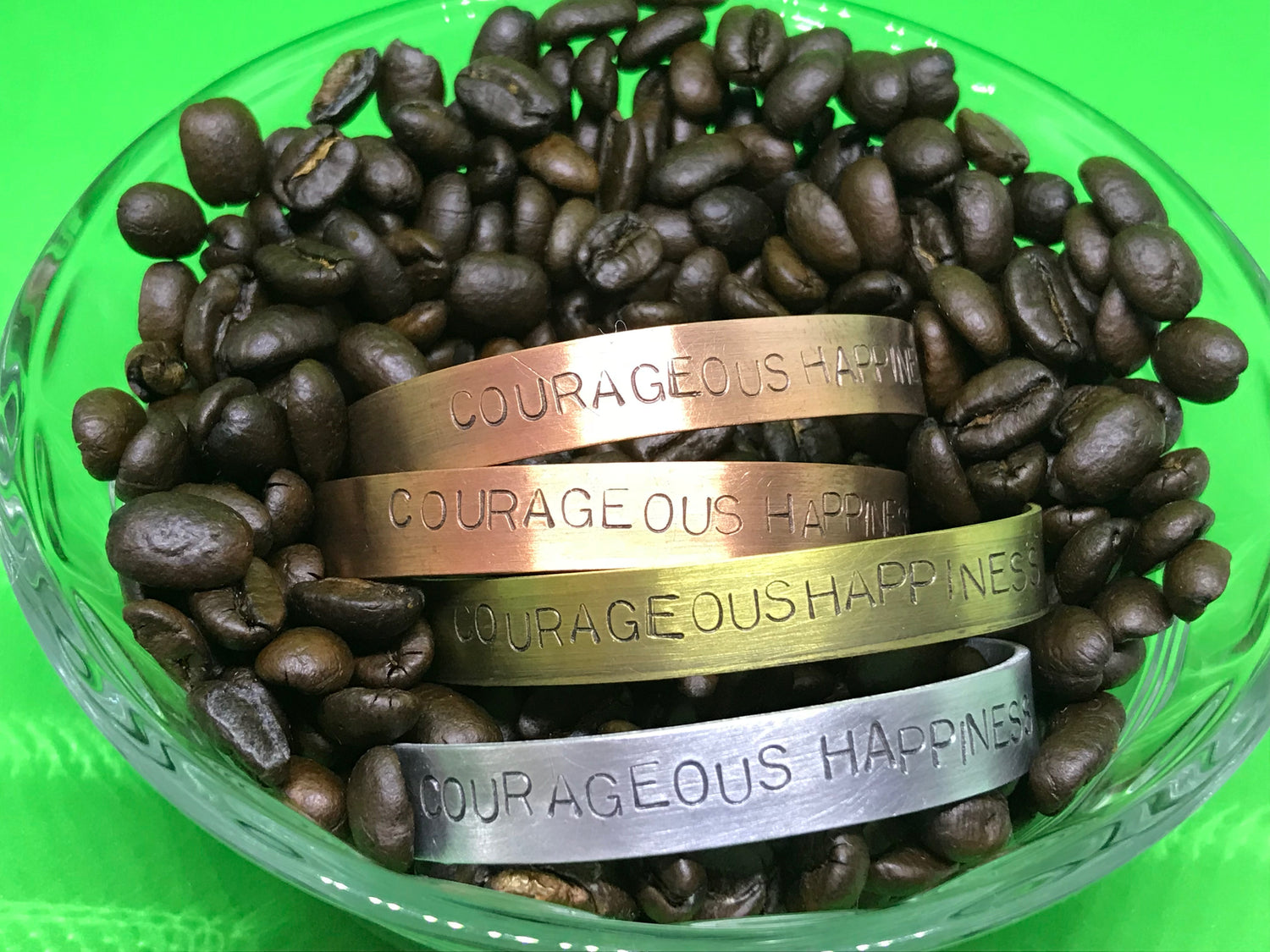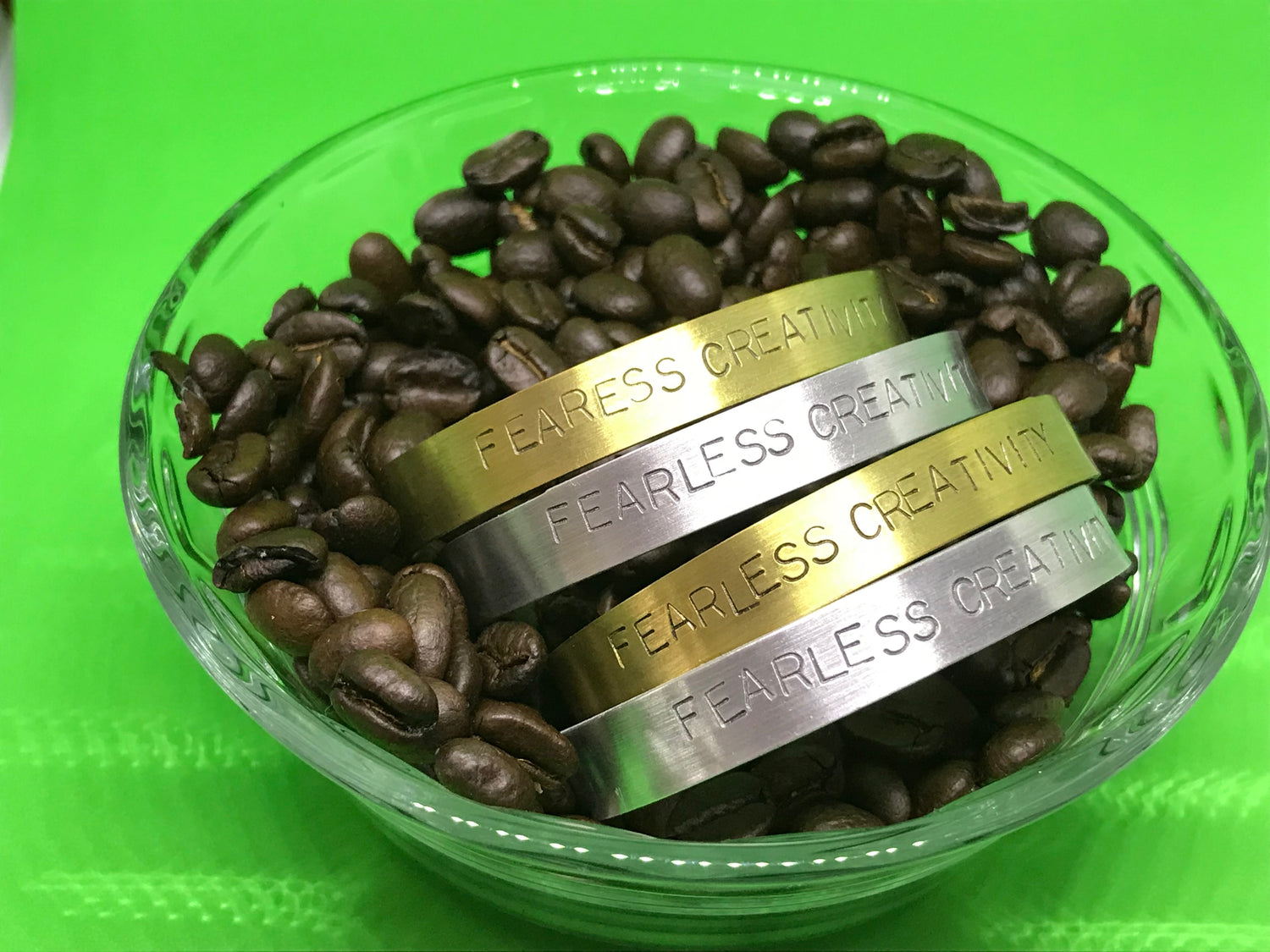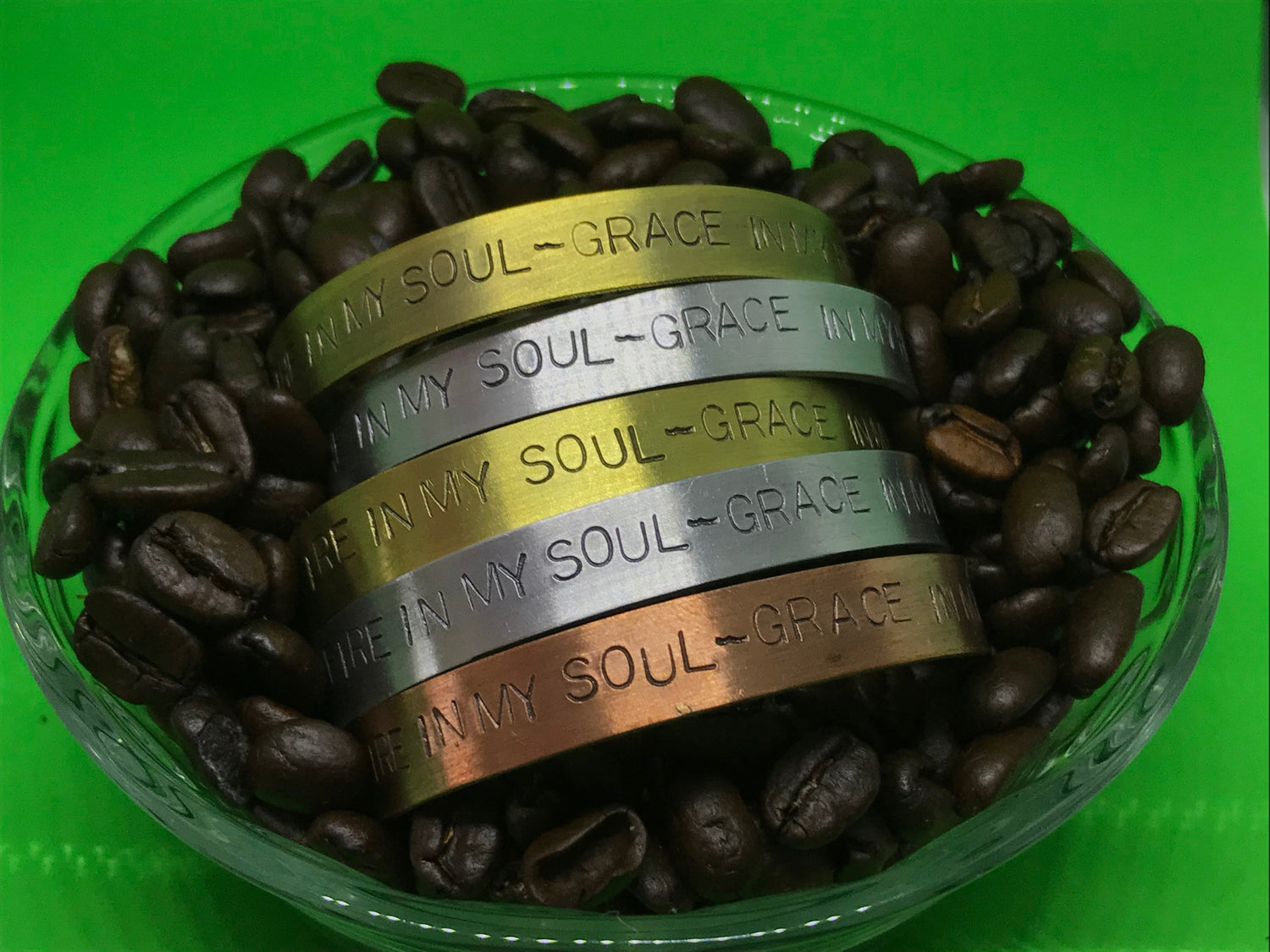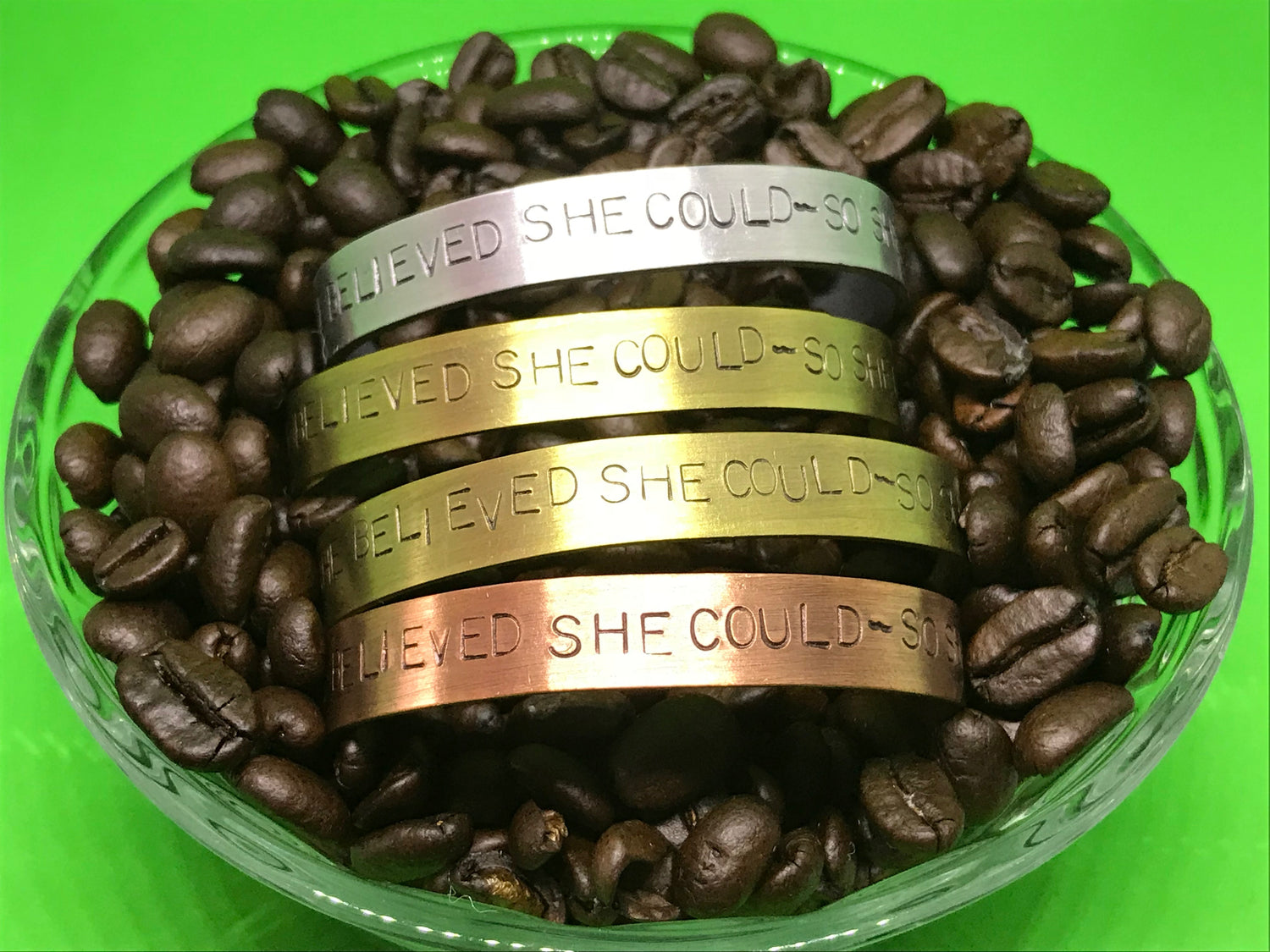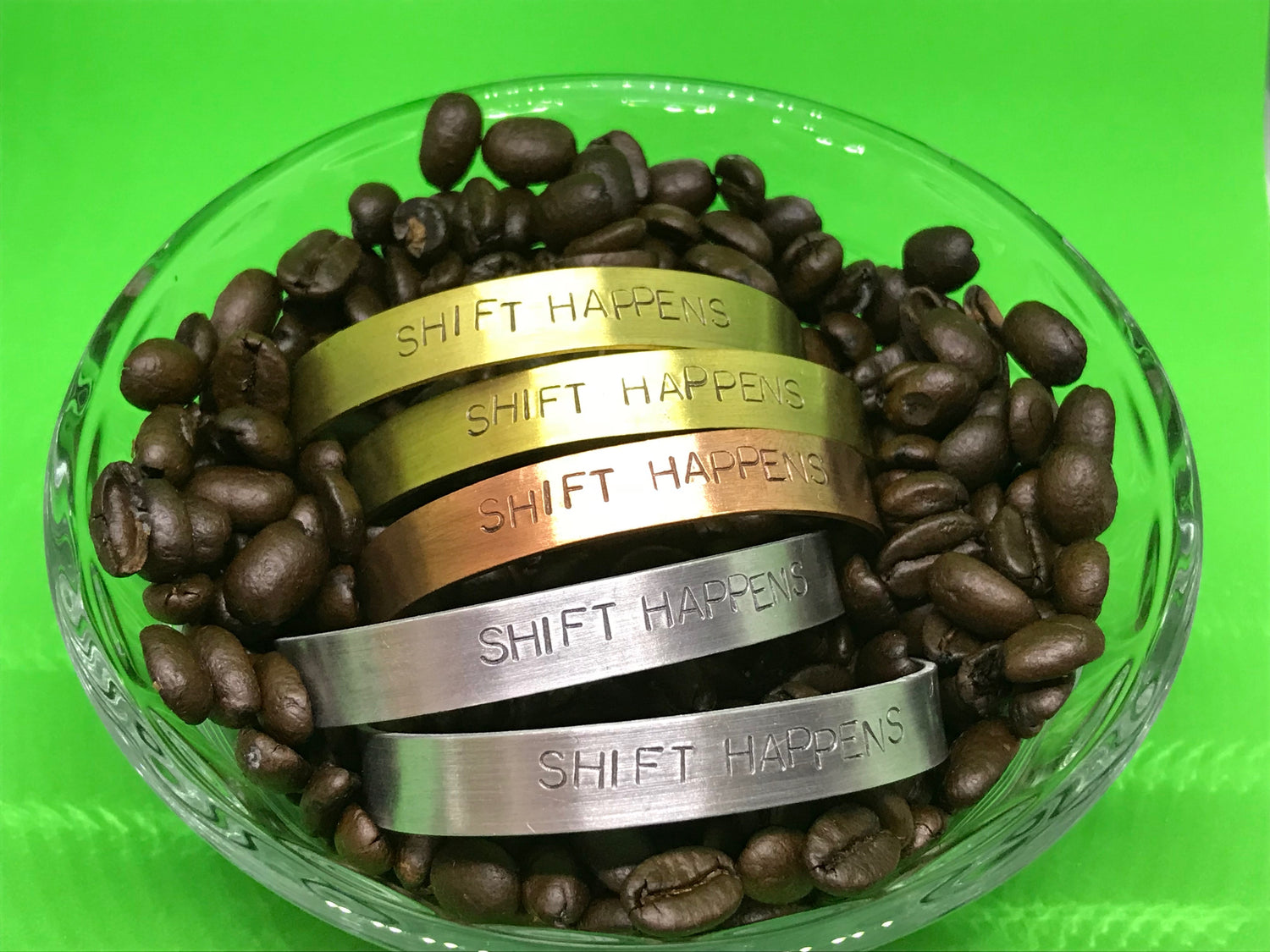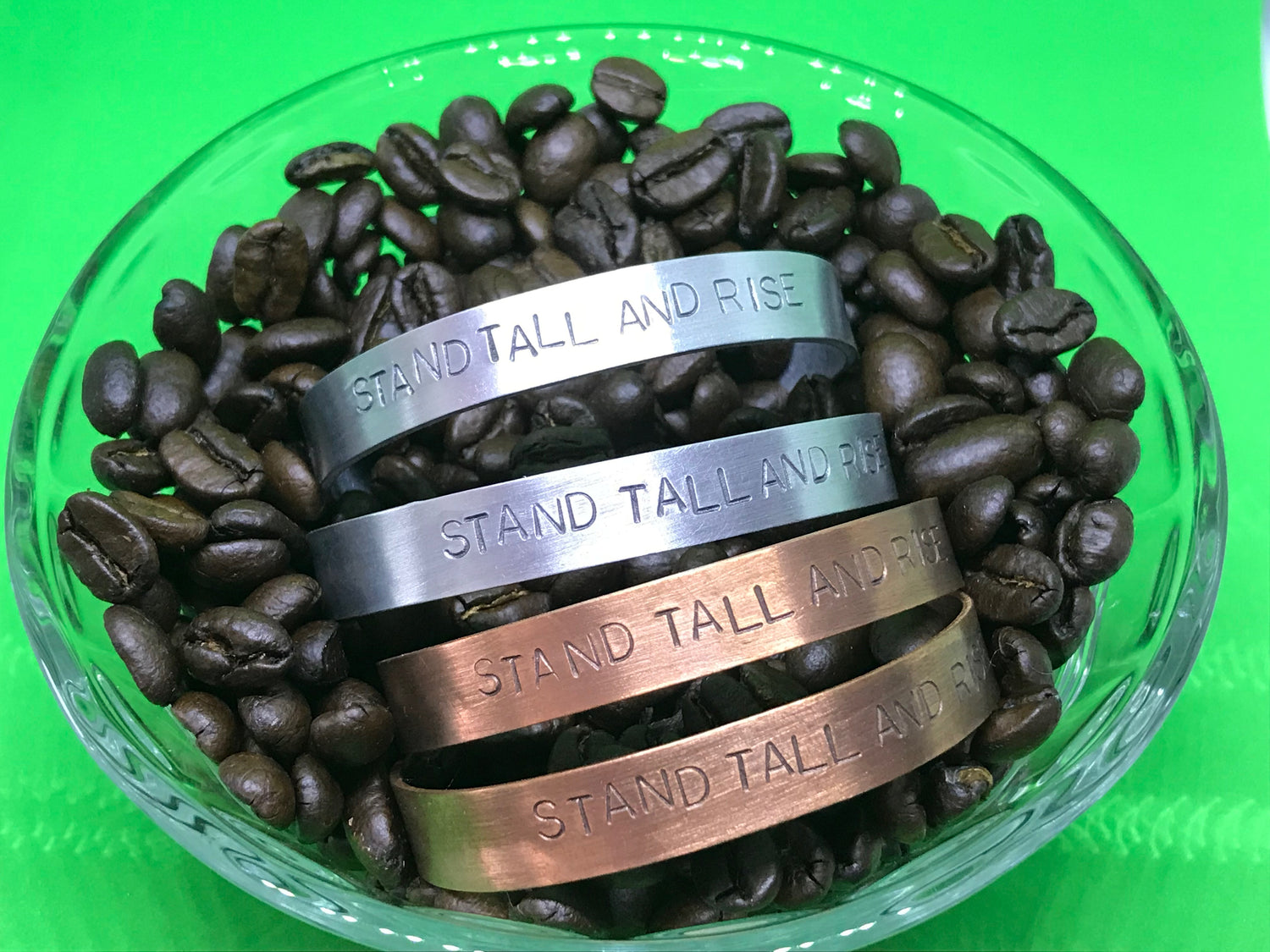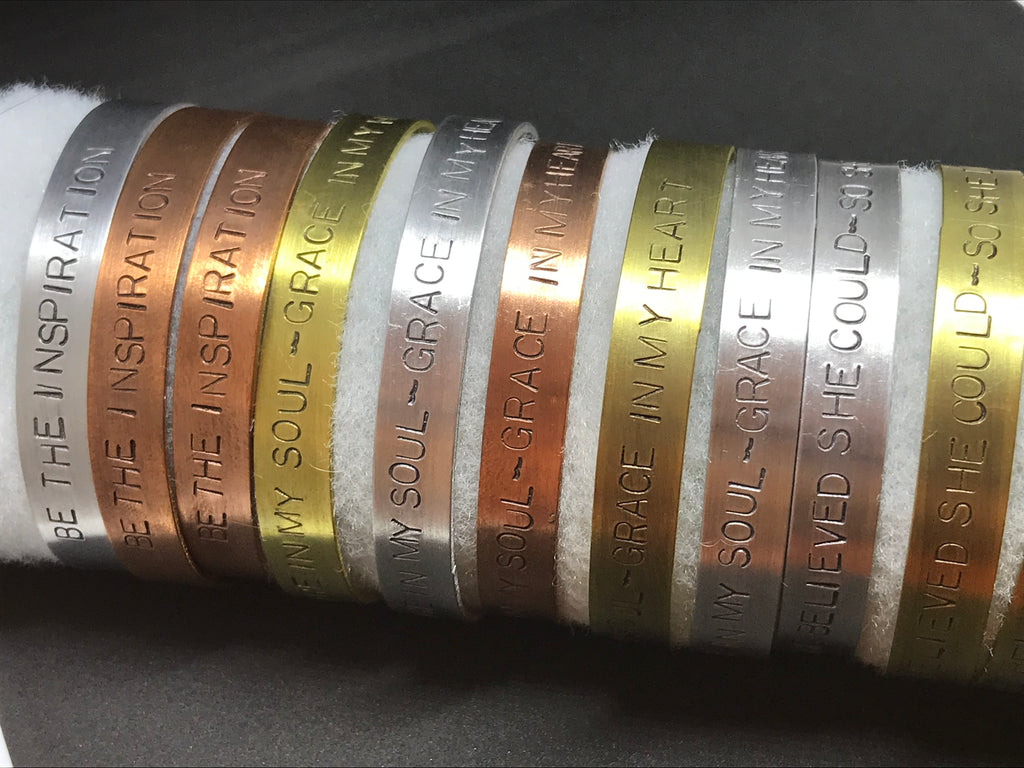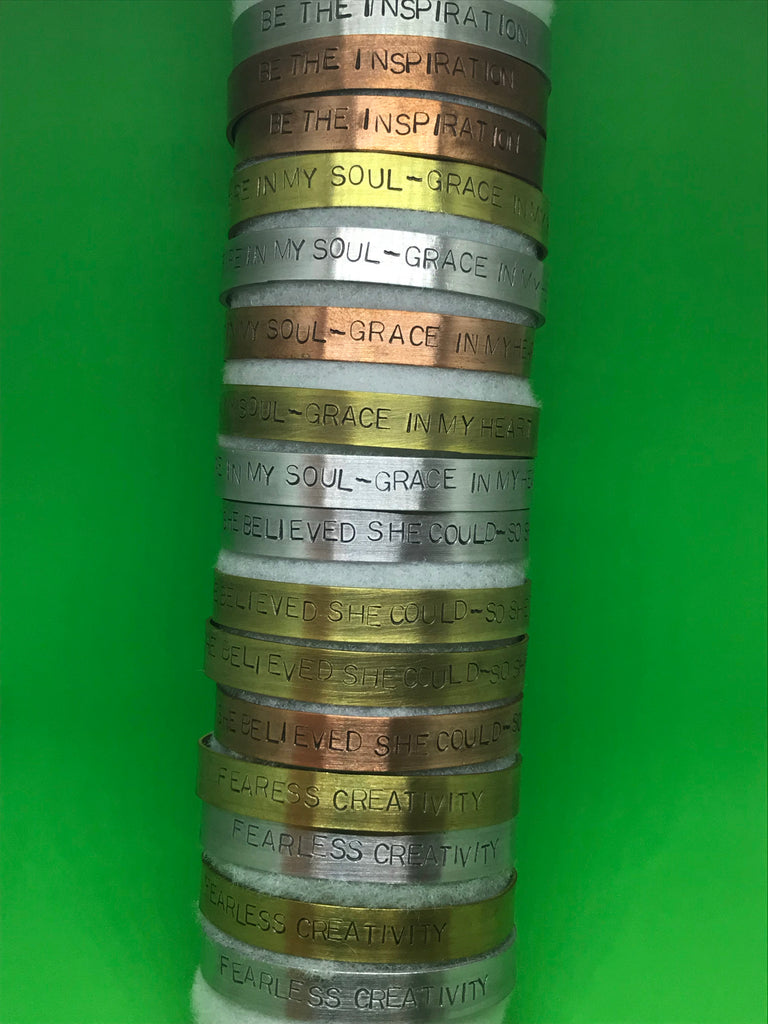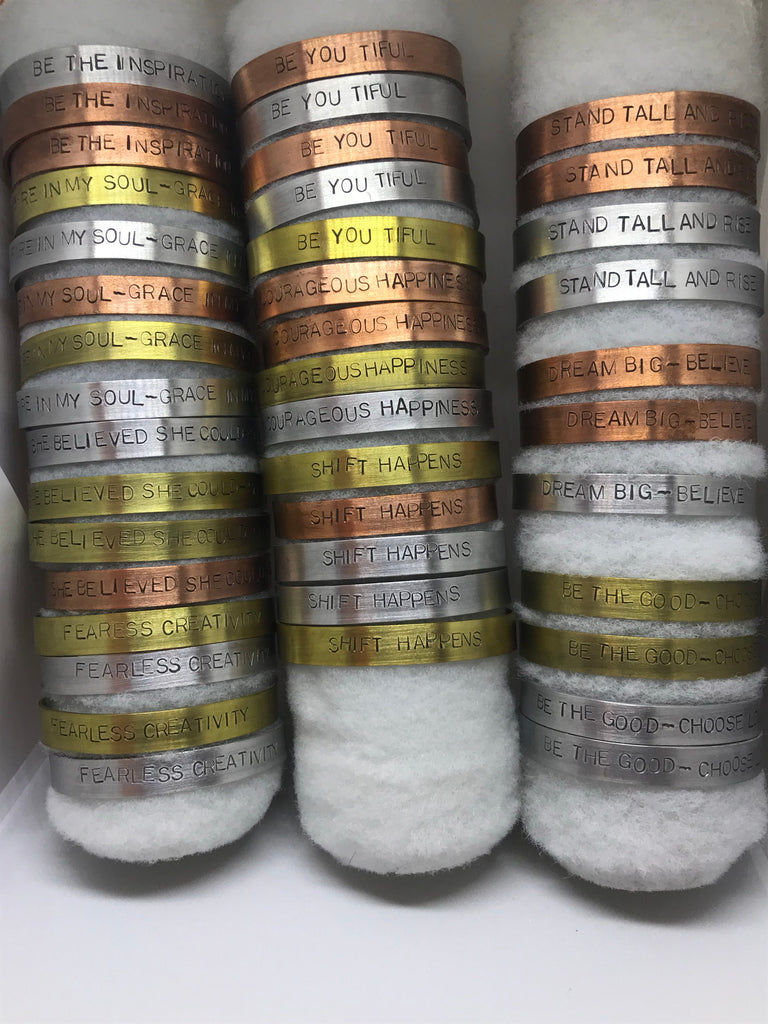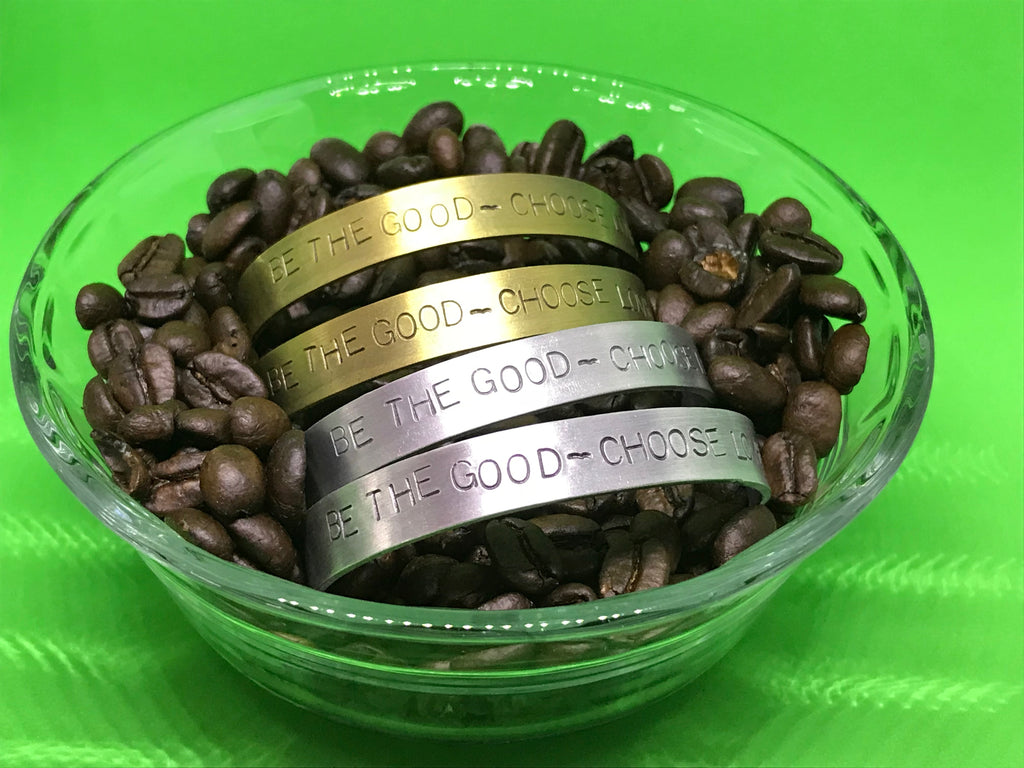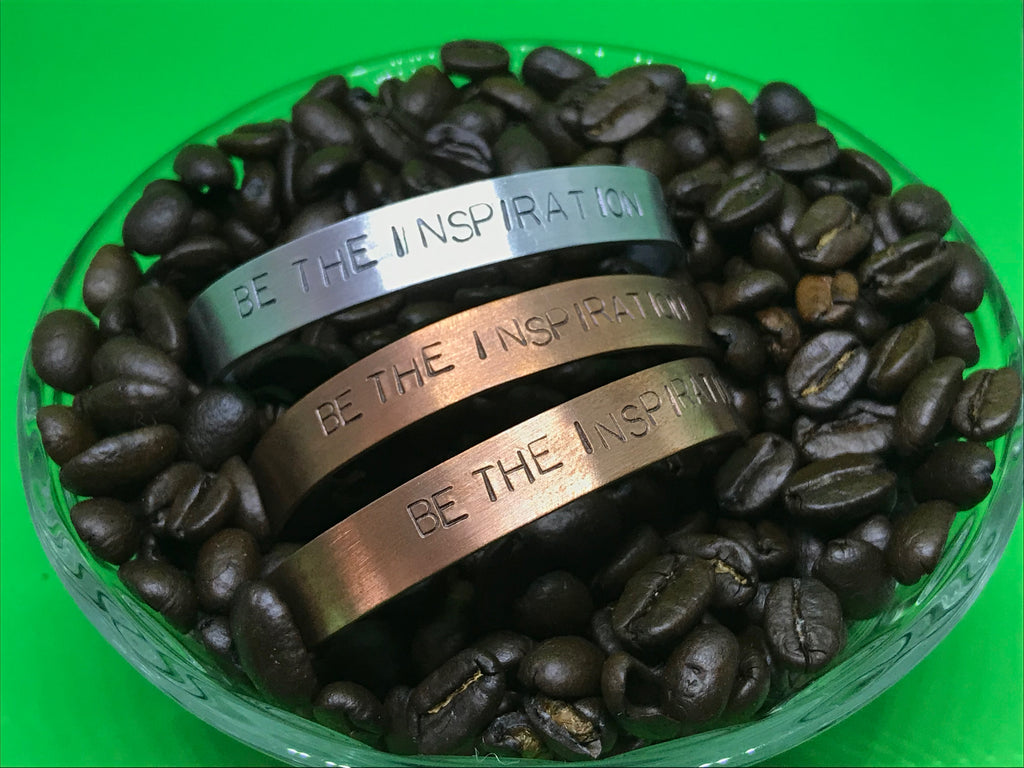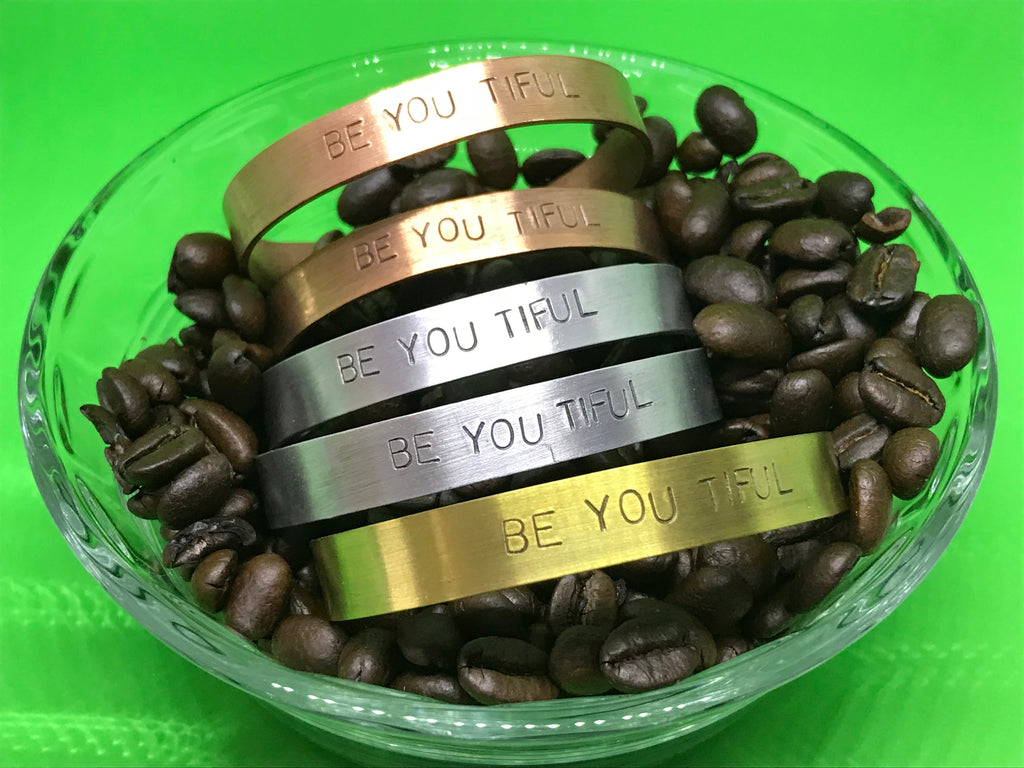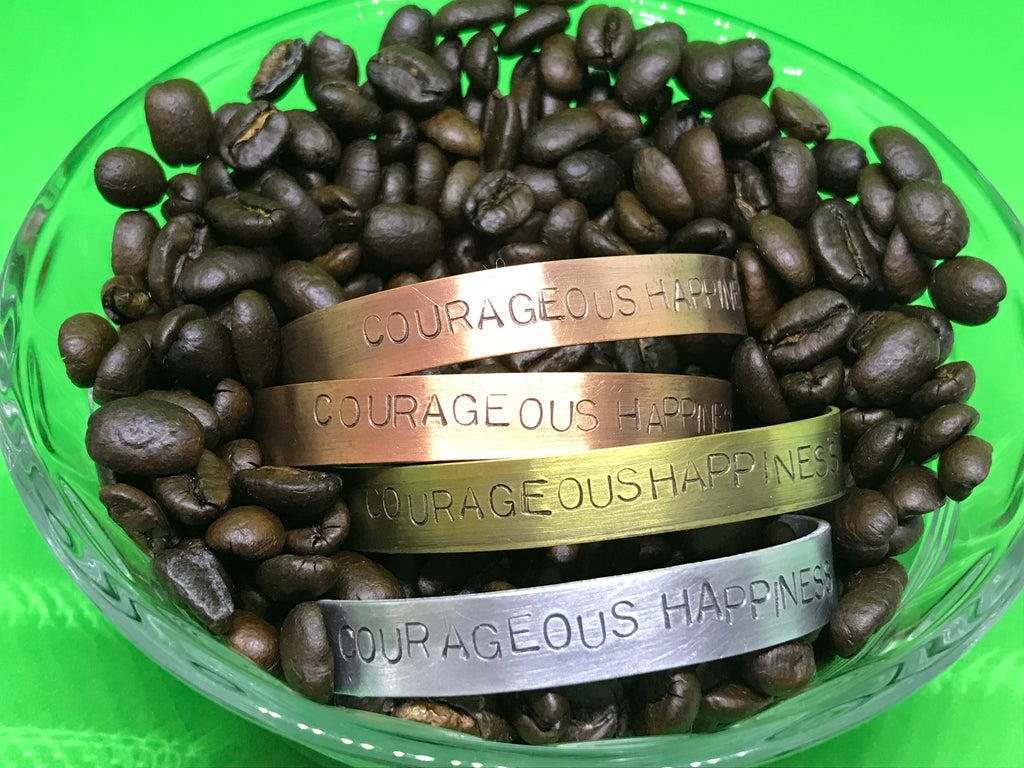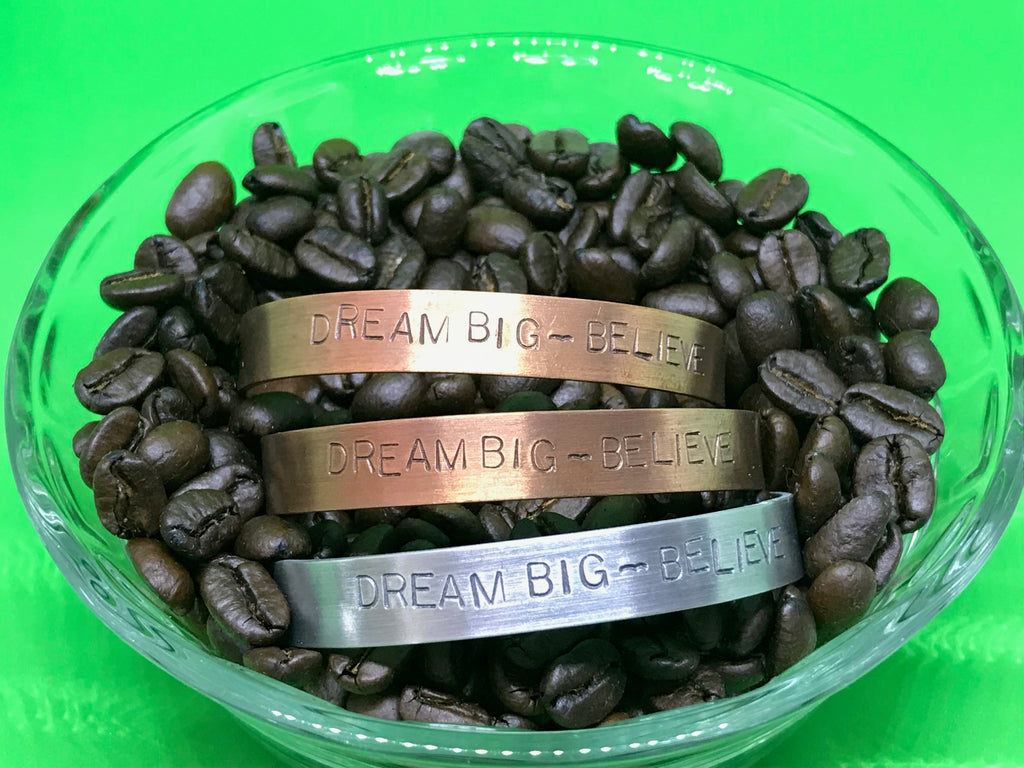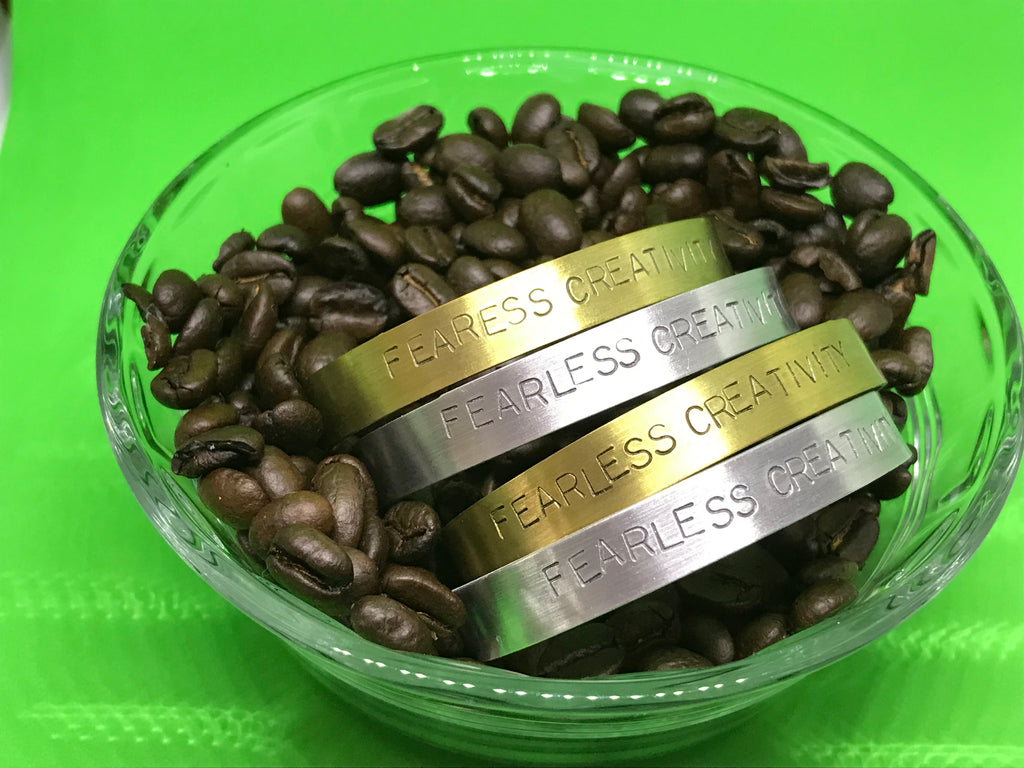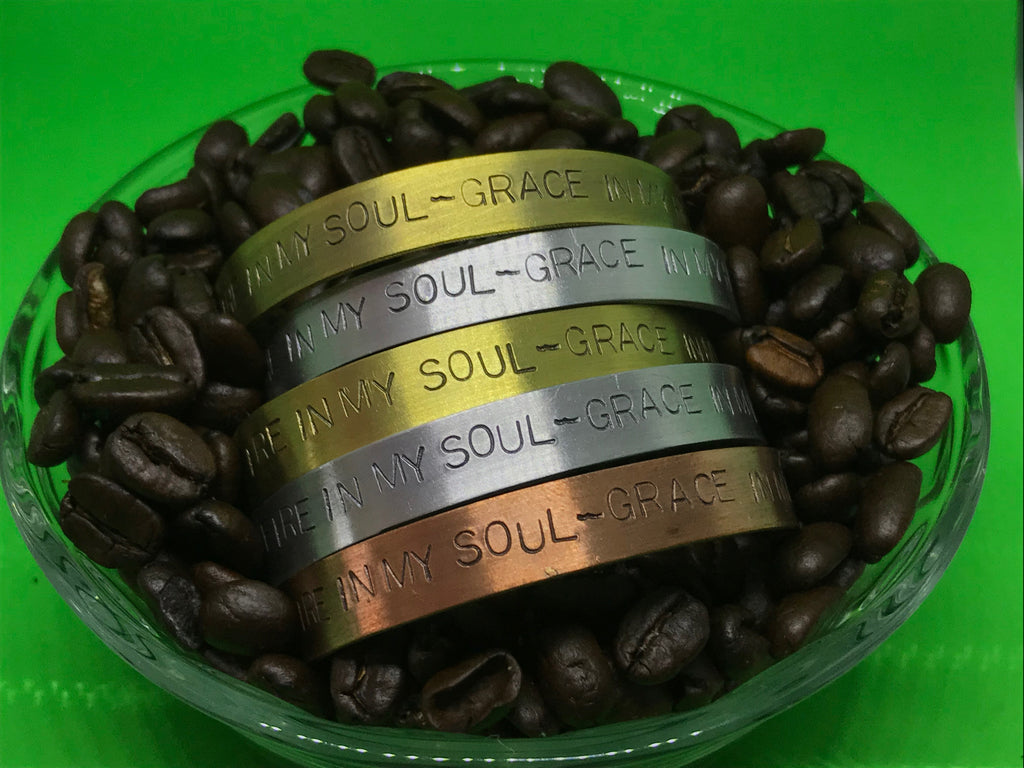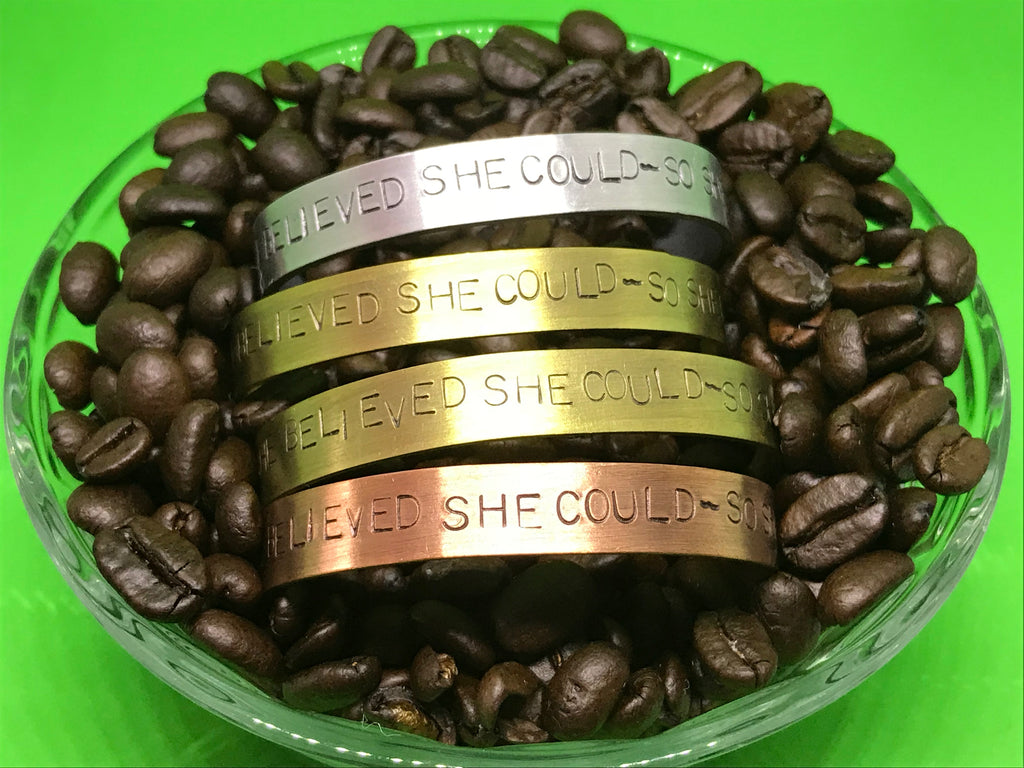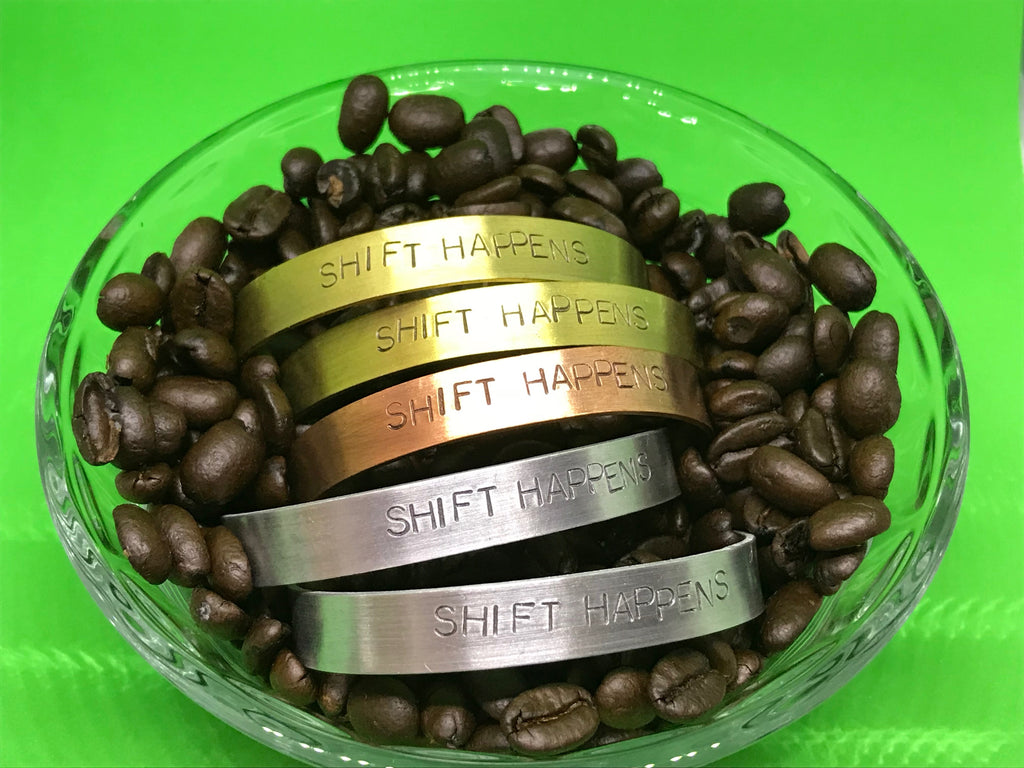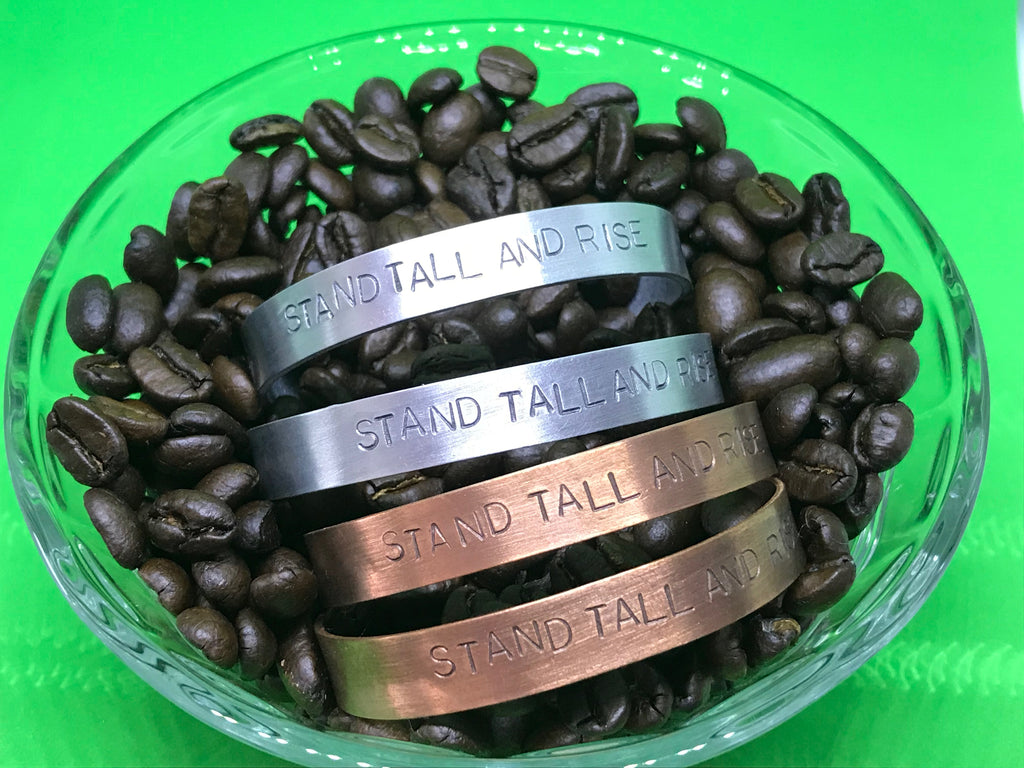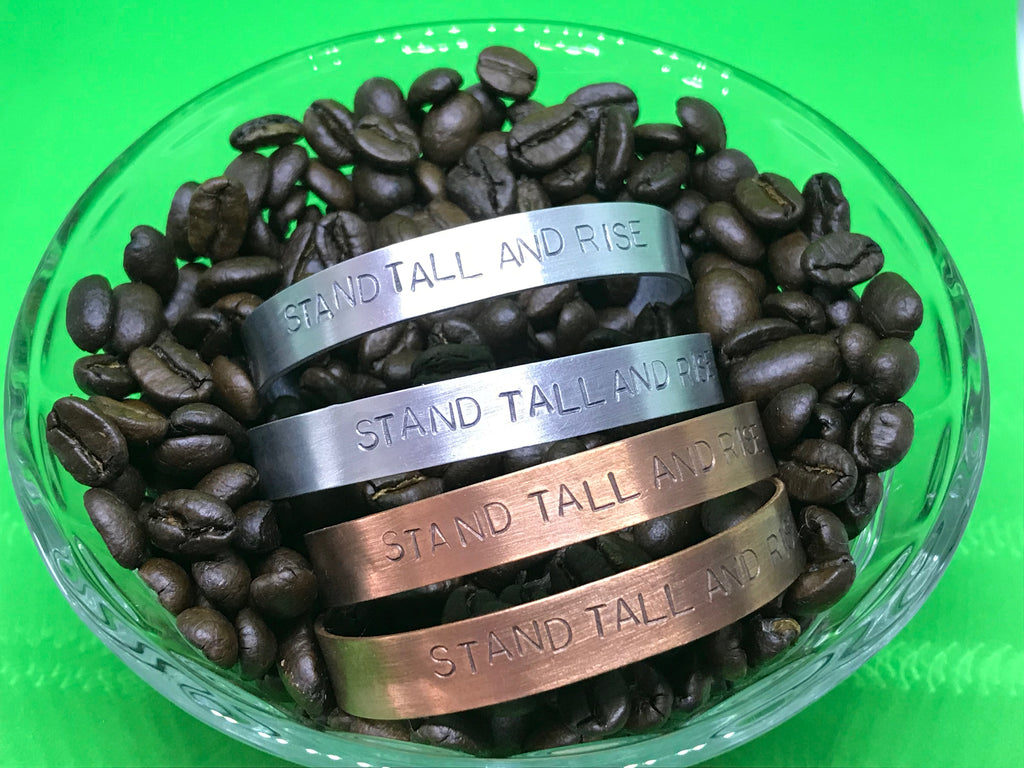 On Sale
Hand Stamped Mantra Bracelet - Pure Copper
Uniquely hand stamped with love by the Artist.
3/8 inch width bracelet
Adjustable, Malleable
One size fits all
One of a kind
Lifestyle
Each letter is hand stamped individually. They may not line up perfectly, which is what handcrafted jewelry is all about: character and uniqueness. Hand stamped items always have a little personality as each letter is stamped individually, rather than engraved. So each cuff is truly unique. The bracelet pictured has sold. Your bracelet will be similar to this one and of the same quality, but may not look exactly the same.
These little bracelets make the perfect gift for anyone. They are all one of a kind, hand stamped and no two are the same.
They are extremely lightweight, easy to wear and very comfortable. You don't even know you're wearing them!
They can be worn in the water as well. However, although it will not be damaged at all it is recommend to remove the bracelets before doing dishes or otherwise working with detergents and when swimming in chlorinated swimming pools because chemical, but the water or shower is fine!