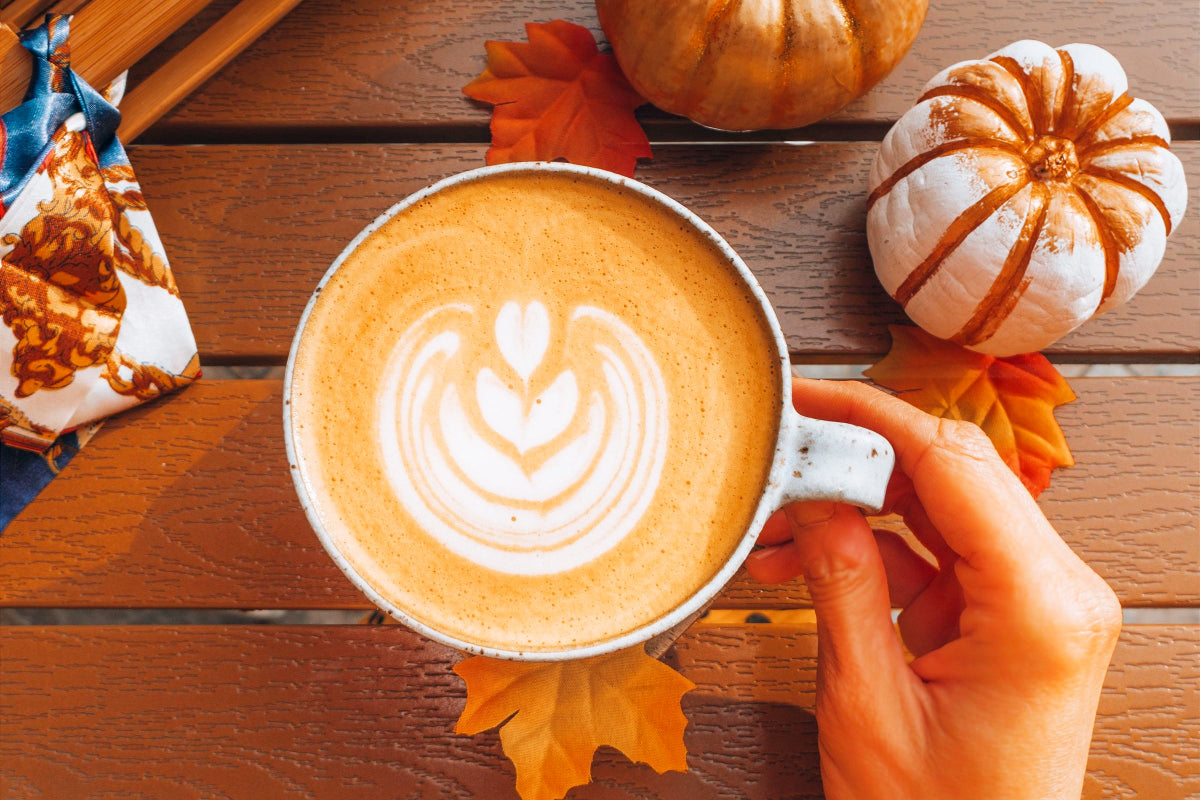 From pie to lattes, pumpkin is the flavor of the season. Of course, as with any food trend, finding safe, allergy-friendly options can be a little tricky. The good news is it's not impossible. Break out your cooking supplies and roll up your sleeves, because these recipes are worth experimenting with this autumn.
Pumpkin Spice Whoopie Pies
The combination of tender cake and sweet cream filling is a winner any day of the year. A little pumpkin spice flair, however, makes this treat a great fall alternative to the classic. Even better, Allergic Living has a recipe that finds the sweet balance of delicious and allergy-friendly! These whoopie pies are gluten-free, as well as free of the top 9 allergens. If you do have tree nut allergies, talk to your allergist about whether or not you'll need to avoid coconut. For some allergic folk, this can be one to skip. 
Pumpkin Spice Latte 
A dairy allergy won't keep you from filling your cup with this seasonal drink if you make the adaptations suggested in Go Dairy Free's recipe. You may need to customize some of the ingredients to your specific allergic needs. The recipe gives space to use ¼ cup of dairy-free milk beverage and the author suggests plain almond milk. If tree nuts are on your allergy list, you can certainly substitute oat milk or another safe alternative.   
Bite-Sized Pumpkin Goodness
A snack-sized pumpkin pie that's also allergy-friendly? Yes, please! The Dizzy Cook's Pumpkin Pie Bites are free of dairy, egg, nuts, and wheat. Those with sunflower or other seed allergies can substitute Soy Butter or another similar smooth and creamy spread for the crust. Like other recipes, if you're avoiding coconut milk, you can swap in a different dairy sub. Just remember that some substitutes may alter the texture and taste of the final product. You may want to experiment to find the right blend of yum and texture. 
Pumpkin Bread
This Food.com recipe for pumpkin bread will need to be adapted for those avoiding wheat, but as written it's safe for those avoiding nuts, eggs, and dairy. Start practicing with the bread now if you're going to try a wheat substitute. You'll want to find the right blend of flour alternates that yields the texture and taste you desire. This article from Better Homes and Gardens will give you a few options to try. 
Pumpkin Bars
You may not want to share these pumpkin bars, but the Eating with Food Allergies recipe should yield enough for you to do so. As written, the recipe is free of the top 9 allergens which means you may be able to jump in and enjoy this one without experimenting to find safe substitutes. You can serve this yummy cake with or without the frosting. 
Pumpkin Muffins
If your schedule sometimes demands a quick handheld breakfast you can grab and eat as you go, this pumpkin muffin recipe from Allergy Awesomeness may be worth trying.  It blends all the good parts of pumpkin baked goods while avoiding the top 9 allergens. Muffins often do well in the freezer, so you could feasibly bake up a large batch and store them for a quick and easy breakfast or snack.