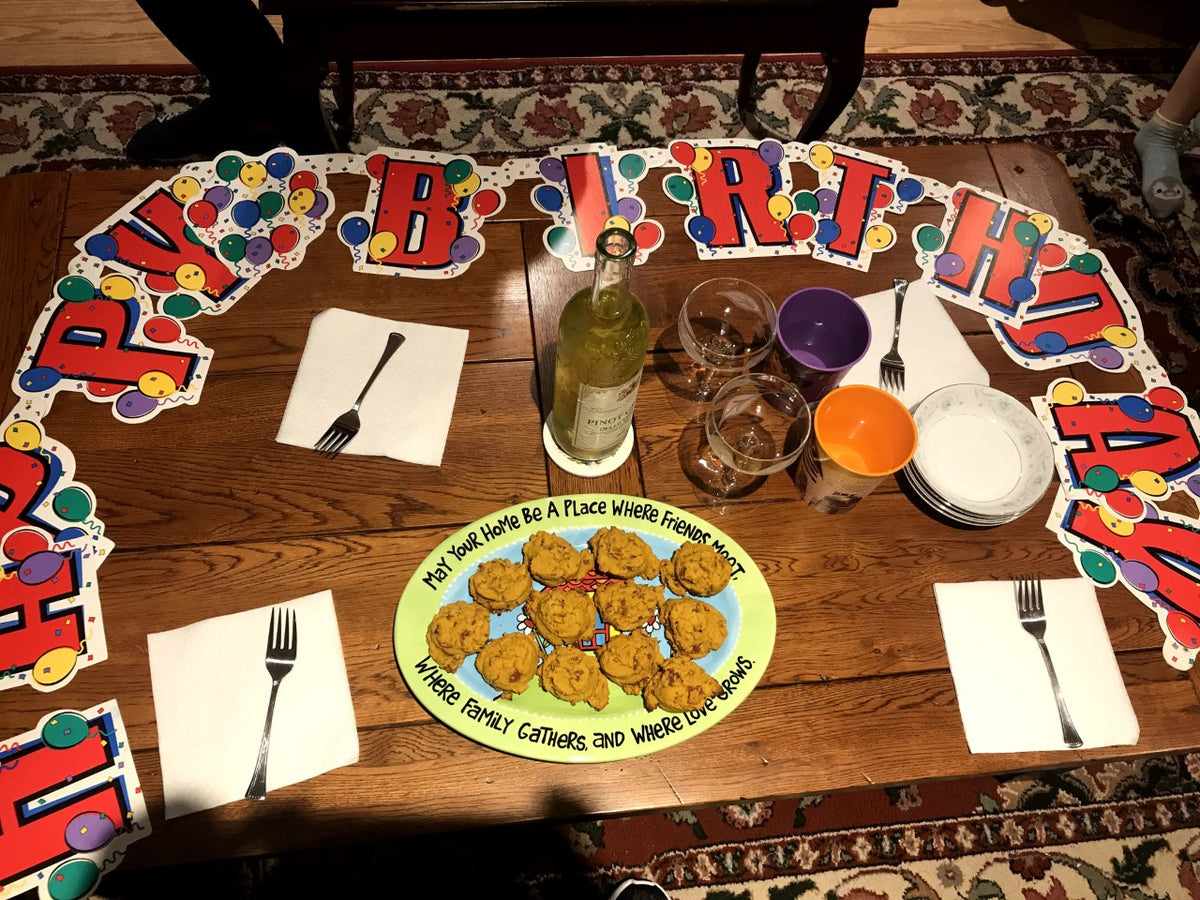 We are that family. You know, the one with the kids who have a combined count of over 30 severe food allergies. You can see our previous story here: 11 Things I Wish Everyone Knew About Families with Severe Food Allergies
We are the family that was used to the weekly allergic reactions due to ever changing and surprisingly hidden ingredients; even in foods labeled 100% of a single ingredient. We are the family that celebrated the additional requirements to add information on food and other product labels to inform the purchaser of potential hidden ingredients for the top 8 allergens. While it wasn't always enough to keep our children safe, it was an improvement that allowed us to minimize the number of weekly allergic reactions.
Fast forward to 2020 and a worldwide pandemic. Whether you're ordering your groceries online or you've pulled on your face mask and headed into the grocery store, you know that America's supply lines have been stretched and challenged. You know that toilet paper and Lysol wipes haven't been the only difficult thing to find. At times it's been difficult to find specific ingredients or even entire categories of pre-packaged goods. Meat has been in tight supply. Yeast is practically non-existent. It's been difficult on all of us, and tight supplies have presented challenges to food-allergic families already limited to certain products based on what's safe (and what's not) for them.
The tight supplies haven't just impacted our food options at the point of purchase. Food manufacturers are also experiencing challenges in securing specific ingredients needed to produce their packaged goods. In order to continue producing their products, manufacturers may opt to make changes to their formulations, and that's presenting an entirely new, potentially dangerous challenge for food allergy families.
What's Changed?
Recognizing the challenges manufactures face, the US Food and Drug Administration recently issued guidance that provides temporary flexibility in food labeling requirements. These rules apply specifically to manufacturers and vending machine operators. The goal was to help mitigate the impact of temporary supply chain disruptions on product availability. These guidelines give manufacturers the flexibility to make minor formulation changes without having to update their existing packaging. This means they can change an ingredient without reflecting the change on the label's ingredient list if it is a minor one.
There are Caveats
Yes, the FDA's guidance includes specific caveats that would make this change seem relatively insignificant to most consumers. For example, the substituted or omitted ingredient cannot be a major ingredient, it cannot impact voluntary nutrient content or health claims on the label, and it cannot have any significant impact on the finished product. In addition, and most significant to allergic families, the substitution cannot "cause any adverse health effect (including food allergens, gluten, sulfites, or other foods known to cause sensitivities in some people.)"
Here's Why That's Not Good Enough
On the surface, it sounds safe enough. Right? The guidelines say the ingredient shift can't cause any adverse health effect. It specifically mentions food allergies, so is that okay? No, it is not. To understand why, we need to take a step back and review the Food Allergen Labeling and Consumer Protection Act of 2004 (FALCPA). This law requires clear labeling for any of the top eight food allergens on the package of a food item regulated by the FDA. That means if milk, wheat, eggs, soy, peanuts, tree nuts, shellfish or fish are an ingredient, it must be clearly stated in plain English on the package.
Take a moment to look at that list again: milk, wheat, eggs, soy, peanuts, tree nuts, shellfish, and fish. What does that have to do with this new temporary guidance? Good question. When the FDA says manufacturers can't make substitutions that would negatively impact food-allergic consumers, the scope of that directive is limited to those top 8 allergens covered under FALCPA. These allergens made the list because they are responsible for the vast majority of allergies. However, they are not the only food allergens. In fact, there are more than 170 foods that have been reported to cause reactions in the US.
Yes, you read that right. If you're one of those individuals with an allergy to the other 162 foods that are known to cause a reaction, this temporary guidance may put you at risk. That includes families like mine. We manage a combined list of 30 severe food allergies between our two children. Being able to pick up a product and being able to trust that the ingredients listed on the package are the only ingredients in the product is how we help ensure our kids are safe.
This temporary change in labeling guidance from the FDA means that now, families like mine not only have to be concerned about potential cross contamination issues, we also have to be concerned with how safe our typically "safe" foods are, as well, because there is no way to know if the manufacturer has had to substitute a spice or a seasoning or a small ingredient that is on your list of allergens and is not covered in the FDA guidance. Let's break that down: You may review a label, assume the item is safe, and then consume something that actually does contain your food allergen.
Labeling laws should not be relaxed. For those who don't have to worry about these things, please enjoy ordering from all the restaurants and small food-related businesses. They truly need our help to stay in business. Our family just needs to stay safe, so we will continue cooking safe food at home and being extra-super-crazy cautious now that we once again, cannot trust what manufacturers are using.
So what has this meant for our family?
Several of our previously safe foods suddenly started causing allergic reactions in our son. Allergic reactions and anaphylaxis symptoms may be different in each person. Food allergy reactions are not predictable. Your last reaction is just that. The last one. It may not look at all like the next one. For our son, an allergic reaction usually means coughing and vomiting, along with triggering his asthma as his body attempts to eject the allergen and recover. Hives are also present in many cases. Our daughter gets an itchy and tingling sensation in her throat and then can stop breathing. Every situation is different, and every individual has a different response when a reaction occurs. The upside for us having our son vomiting on a regular basis, was that our floors were getting cleaned daily at mealtimes. One day, the mustard was safe and the next week, the new bottle of the same mustard was suddenly unsafe. We experienced this with many different foods; even those one would consider 100% a single ingredient food, like a container of a single ground spice. Believe it or not, even the water used to package fresh meats can contain spices and vinegars that contain the top eight allergens, let alone all the other potential allergens in our family's list.
We know how to survive and we also know how to be creative so we pulled out our old playbook from a time before our safe foods existed. Short of growing our own food and raising our own livestock, we knew we had to begin making adjustments to our daily routines. We found a local farm that could provide more information about the real ingredients used in their produce preparation. We also found we could find better quality fruits and vegetables if we drove a little further than the boundaries of our local area. We began making mealtime a little more fun and because severe allergy living is always a bit of a crapshoot, we also just hold our breath as we watch our children eat and celebrate every meal that ends well.
Here are some ideas we have used to keep our kids safe and to also enjoy our time together:
Take time as a family to explore the outdoors with cycling and hiking while practicing safe social distancing. Visit local farms and picking our own fruits and vegetables adds a little extra fun and adventure to our meal planning and preparation. Including the kids in the creative fun of designing our meals and our special celebrations so we create new traditions with each event.
Break out the Good Plates - You know those good china plates that you only pull out for special occasions? This is a special occasion. Pull them out. While you're at it. Dress up! If your pandemic wardrobe consists of sweats and hoodies (no judgment here!), pull out those "going out clothes" you've not donned in weeks. If you want to go all out and make it super fancy, feel free to let loose. There's nothing wrong with the feather boa and tiara from the kids' dress-up box when it comes to celebrating in style!
For my husband's birthday in May, we created new family traditions. We designed a progressive dinner and wine tour in our home. We pulled out all the fine china and serving pieces we had received as gifts over the years. We broke the meal up into three courses and served a different course in each room. We then told the story of who joined us for the celebration through the gifts and hand me down serving pieces and recipes we were using. We served new combinations of safe foods including turkey bacon and sweet potato biscuits, honey mustard roasted chicken and garbanzo beans, apple pie and mini chocolate cupcakes for dessert. For the adults, we paired each course with an appropriate wine from what we had in the house. We had such a great time that we all decided to use the fine china for our every day meals; because why not?
For my son's birthday, we made honey garlic chicken (remember the mustard fiasco), butternut squash and cauliflower rice with sweet potatoes, kale, red peppers, and kombucha squash all seasoned with balsamic vinaigrette and coconut amino acids. We also served our allergy safe chicken nuggets that our kids love and thanks to relaxed label laws, our son had an allergic reaction of vomiting and, we had to clean our floors and let our son rest a bit before attempting dessert. For the dessert, we created a chocolate and vanilla three layer checkerboard cake.
For a fun Father's Day brunch we made pumpkin chocolate chip pancakes and waffles along with a mixture of turkey steak, kombucha squash, mushrooms, onions, garlic, and garbanzo beans. We also sautéed some golden beets and beet greens to add some color to our meal.
For my birthday, the kids asked for an ice cream cake because they had heard stories of the old-fashioned carvel ice cream cakes from my childhood. I didn't want to let them down, so I created a death by chocolate allergy safe ice cream filled cake.
Other fun foods we have created include, allergy safe chicken lasagna, vegetable ratatouille and ratatouille with chicken. My hands were tired from all the slicing of the veggies but the taste was totally worth it. Roasted cauliflower, allergy safe pad thai made with zucchini noodles and not quite ripe avocado bits instead of tofu, dairy free cheese stuffed mushrooms and vegetable sushi wrapped in cucumbers, zucchini and rice paper. My daughter has been asking for sushi for a few years and it took some courage, research and a pandemic to give me inspiration found from foods we had sitting in the pantry.
If you'd like more food allergy safe tips and recipes for yourself or your friends, please visit our website at www.theallergyninja.com for information, recipes, pantry makeovers, shopping tips and assistance on surviving and thriving with food allergies.
If you would like to receive a free gift basket of five amazing recipes for you and your family, please visit us here and request your recipe basket and we will send you the link to access the recipes which will include some of our allergy safe favorites:
Chocolate Chip Cookies
Anti-Aging Face Serum
Foaming Hand Wash
Lip Gloss
Chocolate Cake