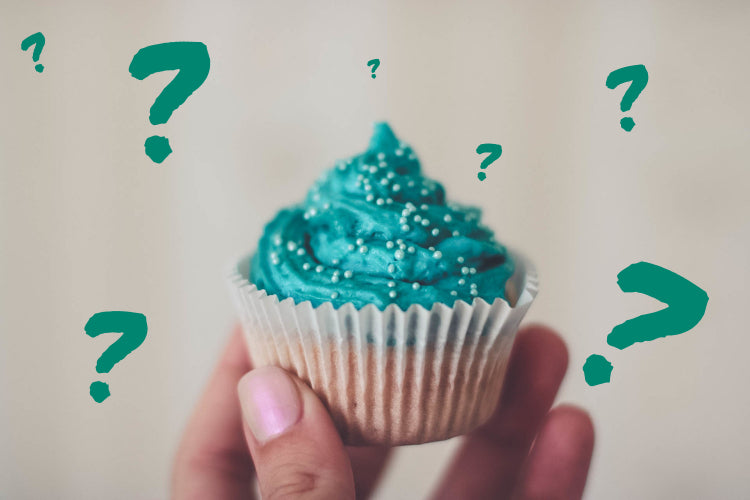 You're prepping a few dozen cupcakes for a class party. You're pondering whether the kids will prefer a chocolate cake or a yellow one. You're debating what frosting to make. You're wondering whether to pull out your piping tips and go crazy or just smear on the sugary gobs of goodness with a butter knife. In the average class, however, there are two other parents wondering whether or not the treats you and other parents are prepping will be safe for their children to consume. These are the parents of the 1 in 13 children with food allergies.
Next month is National Asthma and Allergy Awareness Month, with the week of May 13 – 19th earning the distinction of Food Allergy Awareness Week. That means now is a good time to learn more about food allergies and how you can help raise awareness this year.
A few fast facts:
It's estimated that nearly 15 million Americans have food allergies. That number includes 5.9 million children. Statistically, that places two allergic children in every classroom.
If it seems like there are more allergic people now than when you were a child, it's because there are. According to the CDC, the number of children with food allergies increased by 50% between 1997 and 2011.
The nearly 6 million children with food allergies are twice as likely to be bullied as their non-allergic peers. Educating others about the life-threatening nature of allergies can help create more understanding and compassion.
You're more likely to discover a food allergy during childhood; however, 15% of diagnosed allergies are first identified in adulthood.
By the time you've read this entire article, at least one person in the US will have been sent to the emergency room to be treated for a food allergy reaction. Each year about 200,000 people receive emergency medical care for a reaction; that equates to roughly one every 3 minutes.
What can you do?
Turn your state teal! Write a letter to your elected officials and ask them to make a formal proclamation recognizing Food Allergy Awareness Week.
Learn Food Allergy Facts. Even those of us who live with food allergies can learn more. Spend some time reading through reputable sites to learn more about food allergies, including news about the latest research. Some good options to start with include: Food Allergy Research & Education (FARE), Food Allergy & Anaphylaxis Connection Team (FAACT), Kids With Food Allergies (A Division o the Asthma & Allergy Foundation of America), and the American Academy of Allergy, Asthma & Immunology (AAAAI).
Give a presentation. Now is a good time for you or your child to approach a classroom teacher or other appropriate school staff about giving a presentation on food allergies during the week of May 13th. This can be an especially meaningful and empowering opportunity for a food-allergic child to share their specific challenges with peers and a great way to help other students develop understanding and empathy. Some of the sites listed above have Food Allergy Week resources to help you (or your child!) develop and deliver such a presentation. For younger classes, reading a picture book about food allergies for a special story time can be a great option.
Go teal! As you may have already guessed, teal is the color associated with food allergy awareness. During the week of May 13th, you may see famous buildings like the Empire State Building light up in the hue. That's also a great week for you to embrace the color and tell others why you're doing it! Pick a day to wear a teal shirt or ribbon.
Get social. You know all those food allergy facts you just learned combing through those fantastic resources earlier? Share them on social media. If you're living with food allergies, and if you're willing, post or blog about your own experiences, too. Don't forget to use the hashtag #TealTakeover!
Say thanks! It can take a village to keep a food-allergic individual safe. Take a moment to thank the friends, family, teachers, coaches, and other supportive folks in your life for helping you and/or your child.
These six suggestions are just some of the ways you can help raise awareness, and in turn, help increase support for food-allergic individuals. What other ideas do you have? Stop by The Allergy Ninja Facebook group to join the conversation. I'd love to hear what you've got planned, or even better, hear about your success stories following the Food Allergy Awareness Week!