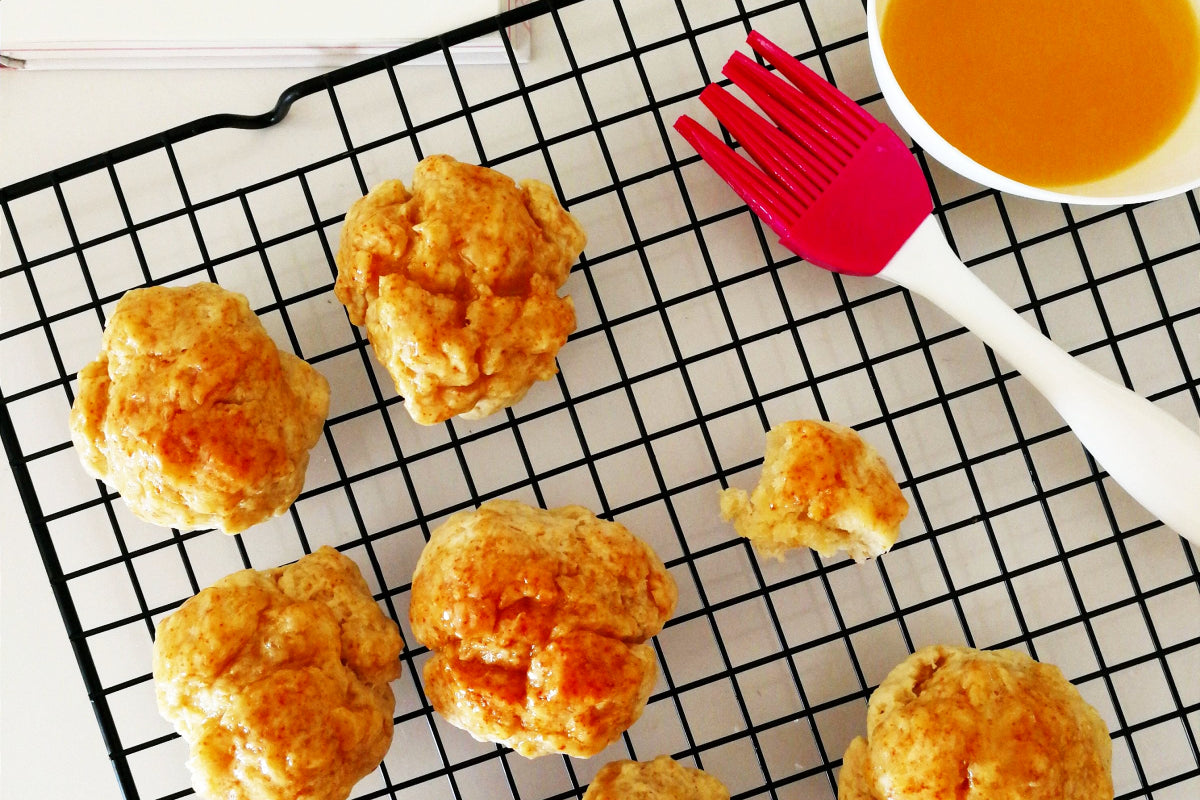 There is more than a return of pumpkin spice, cooler breezes, and warm hues of color painted across nature unfolding over the next few weeks. September brings back-to-school, which also means back to activities and back to busyness. Sure, you may have a full calendar during the summer months, but a lot of things we fill our time with take a breather during those hot dog days. 
As you get ready to hit the road again to shuffle yourself and your family between appointments and activities, you're also thinking about how to feed a family on the run. Some of the fallback quick grab-and-go meals and drive-thru options that others rely on may be a challenge for allergic households. There's good news. Allergy-friendly doesn't have to mean "take a long time to make." The following recipes are quick, easy, and perfect for a busy family on the go.
Chili Now and Chili Later
One of the best things about a good chili recipe is that you can make more than you need for one meal and freeze the leftovers to have at a later date. Got some extra time tonight? Make chili. Enjoy chili and then portion out your leftovers into freezer safe, single serve containers. Next time you've got about a split second to grab food between work and shuffling someone to karate class, warm up your stash of chili. When you've got to eat on the run, fill a thermos with chili and take it with you. This recipe from The Pretty Bee uses black beans, sweet potatoes and turkey for a different twist on the classic. It's also free of the top 9 allergens. 
Quick and On a Stick!
Quick doesn't have to mean bland. Before you head out in the morning, cut vegetables and chicken into cubes and drop them into an allergy-safe marinade of your choice. When you get home, alternately thread your veggies and chicken onto a wooden skewer then grill your kabob. The smaller pieces of meat and vegetable will cook quickly giving you a deeply-flavored, quick bite. The Seasoned Mom has a fun twist on this quick classic using a homemade peach glaze if you need a little inspiration. 
Egg-Free, Milk-Free, Gluten-Free Chicken Nuggets
Yes, that's what we said. Chicken nuggets are a popular favorite no matter what age you are, but they can be a challenge for those with allergies. Making your own nuggets can give you more control over the ingredients, which means an option for a safe and quick (and ready to eat on the run!) meal. The usual chicken nugget, as well as their slightly larger cousins the chicken finger, involve multiple dipping stations to create the crispy (yummy!) crust around the tender meat and that's where the allergy challenge comes in. 
Instead of using the standard egg wash and flour, however, you can use a little oil or wheat-free or gluten-free starch alternative. The egg, after all, is just there to help the flour stick, and the flour is just there to create a starchy outer layer of crispy goodness. Tapioca starch, potato starch, cornstarch, and rice flour are all worth experimenting with. Oil or your favorite milk-substitute can replace the egg. 
Try this: combine ½ cup of your favorite starch with 2 teaspoons each of garlic powder and onion powder and ½ teaspoon of salt and pepper. Mix well. Put about 1/2 cup of oil or milk substitute in a bowl. Cut your chicken into strips or chunks. Drop them into the oil or milk bowl and coat well. Then drop one at a time into the starch and spice mixture. Make sure they are completely covered before placing them on a baking sheet. Here's the other twist: you can now place your tray of chicken in the freezer until each piece is frozen. Then place a full meal's worth into a freezer-safe bag or container so you can eat them when you need them. 
Of course, you can also eat them now. You can drizzle a little oil over them and bake them in a 425 degree oven for about 20 minutes. Want that nice, crispy, brown outer layer? Try broiling them for the last 5 minutes. You can also fry your chicken if you'd rather. Use your favorite cooking oil in a deep pot and place over medium-high heat. When the oil has warmed, drop your chicken nuggets in.