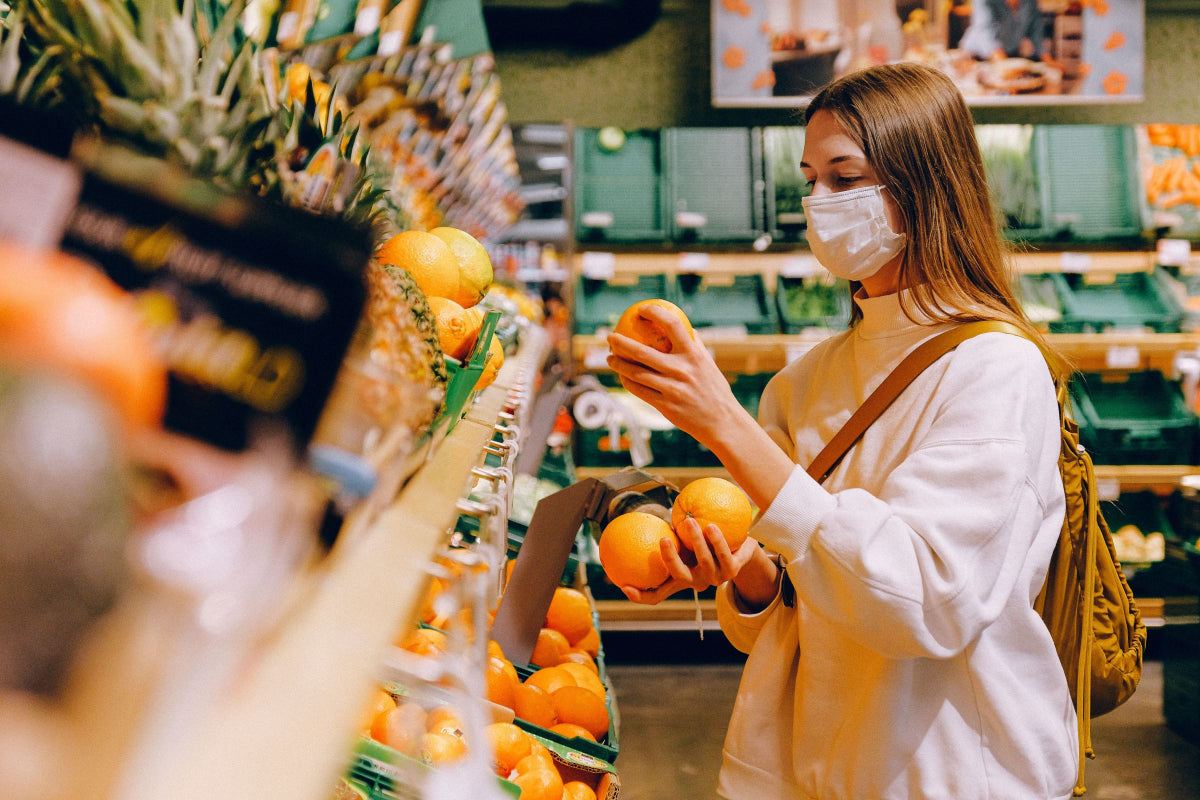 Finding safe foods for your allergy family can be difficult on a good day. Whether your list of foods to avoid is one or two items or as long as your arm, there are going to be some items you just can't locate on the shelves of your supermarket between primary ingredients and cross contamination risks.
But sometimes it's possible to find brands that cater to food allergies that impact your family. There's comfort in finding a product from a company that understands your specific needs, after all.
Enter the COVID-19 pandemic. If you've been to a supermarket, you know that the combination of fear and preparing to comply with prolonged stay-at-home orders have resulted in empty shelves. From fresh meat to frozen vegetables, from paper goods to non-perishables, the supermarket is barren. That's hard enough for any family to navigate, but those of us dealing with food allergies have an additional challenge.
The Challenge
We can't just grab the last box of generic brand pasta from the shelf if we're searching for gluten free. We can't bring home the last gallon of milk from that brand we never drink because milk is not just milk. It bears a cross contamination warning for the tree nuts your child is allergic too. Your reliable fall-back brands are no longer in stock and you're starting to feel the panic well up. What do you do?
Go Back to Basics with Labels
There can be great comfort in finding a brand that's safe and reliable. You may even have fallen into the habit of tossing those products in your cart without scanning the side panel. Now is the time to break that trend and go back to basics. First, remember that companies can change recipes and/or production processes at any time. It's always a good idea to check the packaging of your "go-to" items no matter what. That said, you may be standing in the cereal aisle staring at a mostly barren shelf and realizing your trusted box of flakes is sold out. Don't walk away in defeat until you scan the boxes you do find. Check the labels. You may find some new safe options!
Go Back to Basics with DIY
Sure, you won't be able to recreate everything you're looking for from scratch, but you can manage to pull some of it together. It's time to pull out your cookbooks and experiment. Substitute what you need to be safe from an allergy standpoint and to make use of what you do have in the cupboard. Need a hand? Stop by my website and request a recipe makeover. Just remember, due to the high volume of requests, we can only honor one free recipe makeover per customer.
Hunt Online
If you're tried to hunt down toilet paper, you know that in-store and online supplies may look a lot the same – nonexistent. That isn't necessarily the case with food allergy brands and specialty items. While some folks may grab the last box of gluten-free noodles off the shelf just to have some pasta in the house, they may not think to look for it when they're scanning the virtual aisles of an online retailer. Make your list and then go hunting. Just don't wait long. You need to account for standard shipping timeframes as well as potential delays of a taxed system.