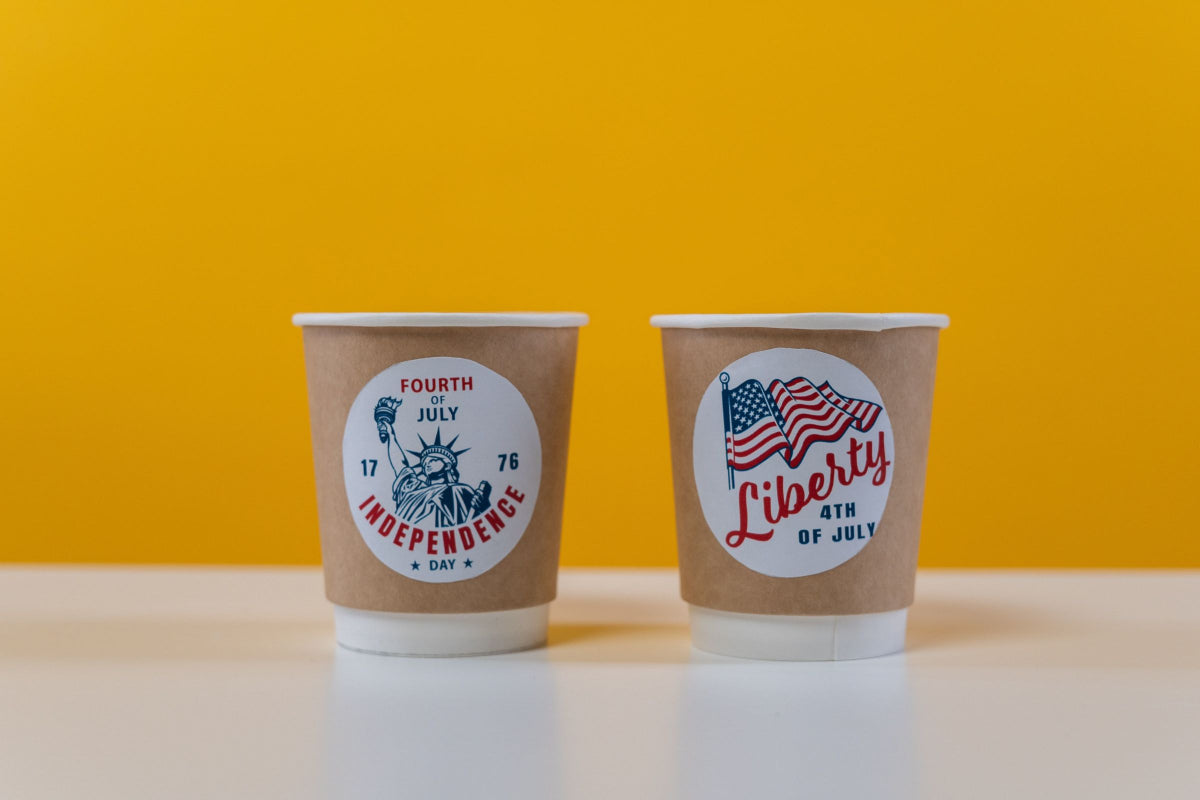 This summer, Independence Day will look a little different than we're used to. There won't be parades with all their crowd-drawing pomp and circumstance. Your community may opt to skip the big firework display – or at least may reduce the number of people who can spread out a blanket to watch them. That doesn't mean you can't spark up a good time at home with some firecracker-worthy treats to ignite a little fun this summer! From spicy to zesty, these treats are worth adding to your July 4th menu…and then making again and again any other time. 
Spicy Sweet Kettle Corn
Traditional kettle corn, as blogger The Pretty Bee points out, strikes the perfect balance between sweet and salty. This recipe adds a whole new layer to that perfection. The best part about it, however, is that's it's totally customizable. Not a fan of cumin? Leave it out. Want to amp up the heat? Toss in some cayenne pepper. Feeling like something smoky? Try some paprika. The recipe as written is free of the top-8 allergens plus sesame. It's also gluten-free. 
Go for the Guac
Guacamole can offer a smooth, creamy coolness balanced with a little bit of heat if you prefer. It's also free of the top-8 allergens, which means it's a great dip substitute for those avoiding dairy products. For a hot twist on classic guac, mash 3 avocados with ½ cup of cilantro, 1 minced jalapeno, 1 tablespoon of jalapeno hot sauce, the juice of 2 limes, ½ minced red onion and 1 tsp of cumin and salt. Mix it all up and serve with your favorite allergen-friendly chip.
Spicy Roasted Chickpeas
Roasted chickpeas can be a great (and delicious) substitute for those with tree nut and peanut allergies (assuming other legumes are not an issue for you.) They're also a super easy treat to spice up with a little added favor. Try this: Drain and rinse one can of chickpeas. Dry them off gently. Add your chickpeas with olive oil, cumin, chili powder, cayenne pepper, and salt. Coat all those chickpeas well and then spread them out in a single layer on a parchment-lined baking sheet. Roast them in a 400-degree oven for about 15 to 20 minutes. Mix them around on the sheet and bake another 15 to 20 minutes until browned. 
Watermelon Salsa
 Is there a more quintessential summer snack than watermelon? Certainly, this summer treat is good enough on its own, but why not amplify its awesomeness with a bit of a spicy twist? Combine 3 cups of chopped watermelon with ½ cup of diced green bell pepper, 2 tablespoons of lime juice, 2 tablespoons of minced cilantro, 1 tablespoon chopped green onions, 1 tablespoon of chopped jalapeno pepper and ½ teaspoon of garlic salt. You can serve it as another chip dip option alongside your guac or you can top off a juicy, grilled chicken breast with a little bit of this extra special summer salsa. 
Sweet and Spicy Fruit Leather 
There's just something awesome about the combo of sweet and spicy. A ripe mango and a bit of chile powder is all you need to create a homemade version of fruit leather. Just slice the fruit thin, sprinkle your chile powder over it and then bake at a low temperature until the fruit is dry. 
The Wings Have It
What's a party without chicken wings? You'll need a little lead time to let the heat soak in on these wings from Allergic Living, but it sounds like it'll be worth it. Warm, full spices like cumin, cinnamon, garlic, and cayenne give these wings their heat and the tablespoon of lemon zest and honey punches up the flavors just right.
Peanut-Free Chili
You might have read this sub-head and thought, "Wait? Chili has peanuts?" Actually, yes it can. Some chili recipes incorporate peanut butter to help thicken the dish. That's why finding a good recipe, like this one from Allergy Girl Eats, is a major win. Most peanut-allergic folks can safely eat other legumes like beans, lentils, and chickpeas. If you're not sure if you can, check with your allergist before trying this recipe out.