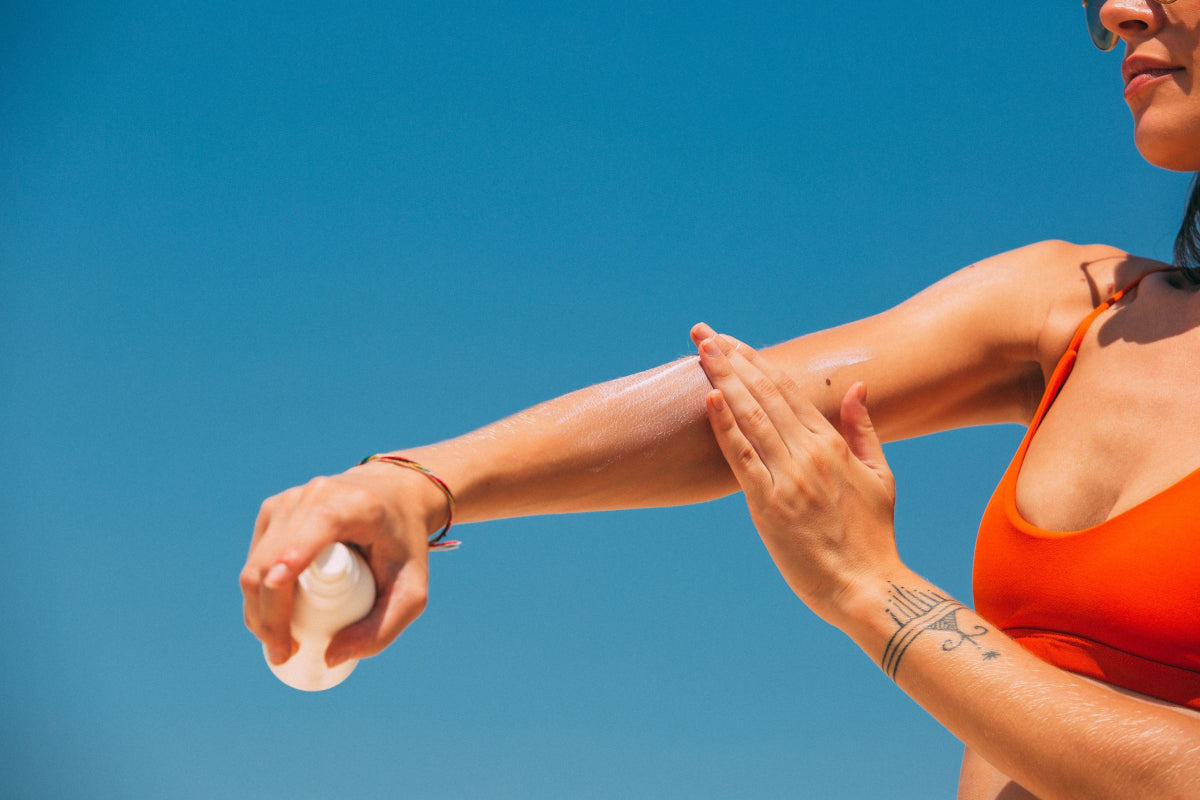 If you're craving time outdoors lately, you're not alone. Maybe it's the long two years of pandemic restrictions or maybe it's the dawning of spring, or maybe it's something else entirely. Whatever the trigger, many of us are indulging our craving for time outdoors. Before you head outside to feel the sun warm your face, we need to talk about your family's food allergies. Common food allergens are present in some of the very common non-food products we'll be reaching for as we head outdoors. 
Mulch/Compost
There are many benefits to mulching your flower beds and around trees. It can lower the soil temperature, help retain moisture longer, and keep weeds at bay longer. Some mulch mixes, however, contain peanut hulls or tree nut shells. If you're bringing in a landscaper to spring clean your gardens, ask about the mulch they use, especially if you or your allergic loved one is going to spend time digging around in those beds at all. 
Sunscreen
If you're going to be outside for a period of time, your skin will appreciate a coat of sunscreen with appropriate SPF protection. Before applying it, however, take a moment to read the ingredient list. From nut oils to soy, common food allergens can be present in your sunscreen, particularly in "natural" brands. 
Remember, the FDA labeling laws only apply to pre-packed foods. Your allergens don't have to be clearly called out on products like this. Take the time to familiarize yourself with some of the potential terms you'll want to avoid and scan the ingredient list carefully. 
Chalk
Your garden variety sidewalk chalk may be just fine, but keep an eye out for dustless chalk if you have a milk allergy as it may contain casein. A 2013 study published in the Annals of Allergy, Asthma & Immunology found that despite the "dustless" claim, the chalk still releases small particles in the air, and more importantly, that those particles could trigger a reaction in children with milk allergies. 
Bird/Squirrel Feeders
In the spring your yard may be bustling with the songs of birds as they work at building nests. If you decide to lure those birds (or any other critter) to stick around by placing feeders in the yard, take a moment to look over the ingredients of the meal you're serving up. 
Bird seed, suet feeders, and squirrel food may contain an assortment of nuts and peanuts, as well as milk, soy, fish, shellfish, wheat, and egg. Even seed mixes that appear to be free of your particular allergens may be cross-contaminated with other ingredients present in the facility where they were made. Read labels carefully and do your research.
Ice Cream Truck
Anyone who is or has been a child knows the rhythmic song of the ice cream truck. There's a small thrill that comes with those musical notes, but before you plunk a fist-full of singles down for some frozen treats, take your time to review your options. Remember, you shouldn't eyeball the images on the truck's menu and make a guess about whether it's safe. Ask the driver if you can review the labels on your potential purchase before you pay and explain you have allergies. Don't forget to check for cross-contamination labeling (if you're avoiding such products).