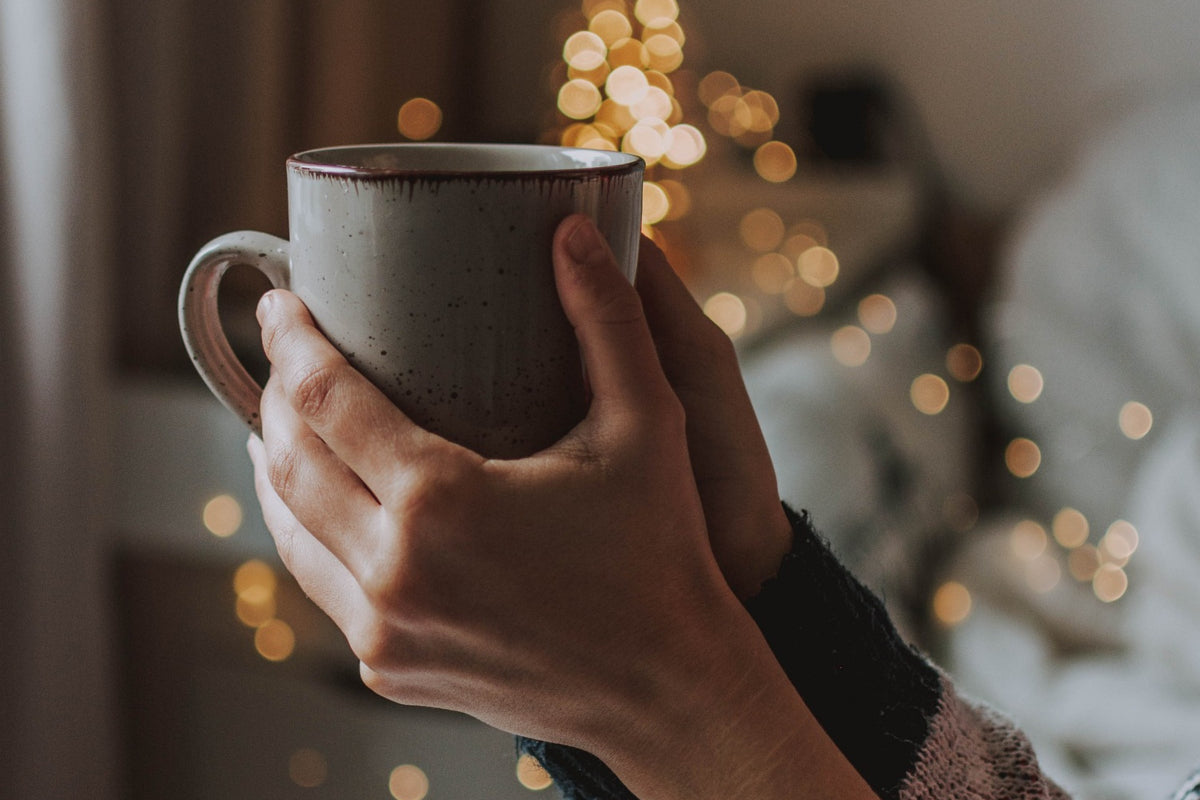 Cold, gusty winter days are perfect for the sort of comfort foods that warm you up from the inside out. Whether that's a buttery-rich caramel coffee or a savory cup of soup, it can take a little effort to find scrumptious dishes that also hit the right notes of allergen-free. Roll up your sleeves, reach for an apron, and get ready to cook. We've done some of the legwork for you and compiled a short list of allergy-friendly recipes you're going to want to try. 
Dairy-Free Caramel Coffee
There's something so satisfying about the sweet, warm flavors of caramel and coffee mingling together in a mug. When you're avoiding dairy, however, hitting those perfect notes can seem impossible. Allergic Living has a recipe that replaces the traditional cream components with canned coconut milk and dairy-free/soy-free spread. The result is a caramel drizzle that folks with allergies among the top 8 can safely enjoy. The magazine uses it to craft a comforting cup of coffee, but you can use the caramel syrup on a list of other comforting snacks and treats, too.
Mac & Cheese
Macaroni and cheese may be the ultimate in comfort food. Creamy, cheesy goodness surrounding perfectly cooked pasta is a crowd favorite, but it's not easily achievable if you're avoiding dairy or wheat. Urban Bliss Life has a dairy-free recipe that uses dairy-free cheese, nutritional yeast, and milk substitutes to create a mac and cheese the whole family will enjoy. For those that also need to avoid tree nuts, just use your favorite safe milk substitutes instead of the almond milk this recipe calls for. Wheat-allergic households could substitute a chick-pea or other grain-free pasta to create their version of this recipe. 
Chicken Soup
Blustery nights deserve a warm, yummy bowl of chicken soup. If you think adaptations of this steamy comfort in a bowl are lacking without the familiar noodles or dumplings, you merely haven't experimented enough with alternatives. This recipe from Gluten Free Palate uses bright, fresh veggies and the fluffy nuttiness of quinoa. 
Turkey Chili
Did you know that some chili recipes include peanut butter to help thicken up the dish while enhancing flavor? If you're avoiding peanuts, ordering chili out can be a risk. DIY chili is the way to go. This recipe from The Pretty Bee does call for a gluten-free flour blend; however, you could substitute any flour or flour sub that meets your allergic needs. Play around with the spices in this one to make it as mild or hot as you like it. 
Creamy Shepherd's Pie
It may not get more comforting than meat and potatoes and that's Shepherds Pie in a nutshell: ground beef and veggies nestled under creamy mashed potatoes. If you're avoiding dairy, however, the recipe can be a challenge. That's why this version from Just What We Eat may be worth adding to your repertoire. It relies on dairy-free substitutes and cornstarch to create a creamy, rich dish that will warm up your winter nights.
Chicken Pot Pie
This recipe from Peel with Zeal is another one that you may need to adapt depending on your allergies. As written, it uses almond flour and a gluten-free flour blend. If you're allergic to tree nuts, you'll need to adapt the recipe to meet your needs. This recipe, however, is dairy-free and gluten-free as is and it offers a familiar bit of comfort in a pie format for your dinner table. 
Dairy-Free Pudding (out of the box!)
Sure, you could dig out an allergy-free recipe and make yourself some pudding from scratch. Being dairy-free, however, doesn't mean you have to skip the classic pudding from a box variety. It's super simple – grab yourself 1 large box of Jell-O pudding, cook, and serve. Add your mix and 1 ½ cups of vanilla rice milk (or other milk sub) in a sauce pan and bring it to a boil over medium heat while stirring constantly. You can eat it immediately or you can let it chill in the fridge and eat it later.