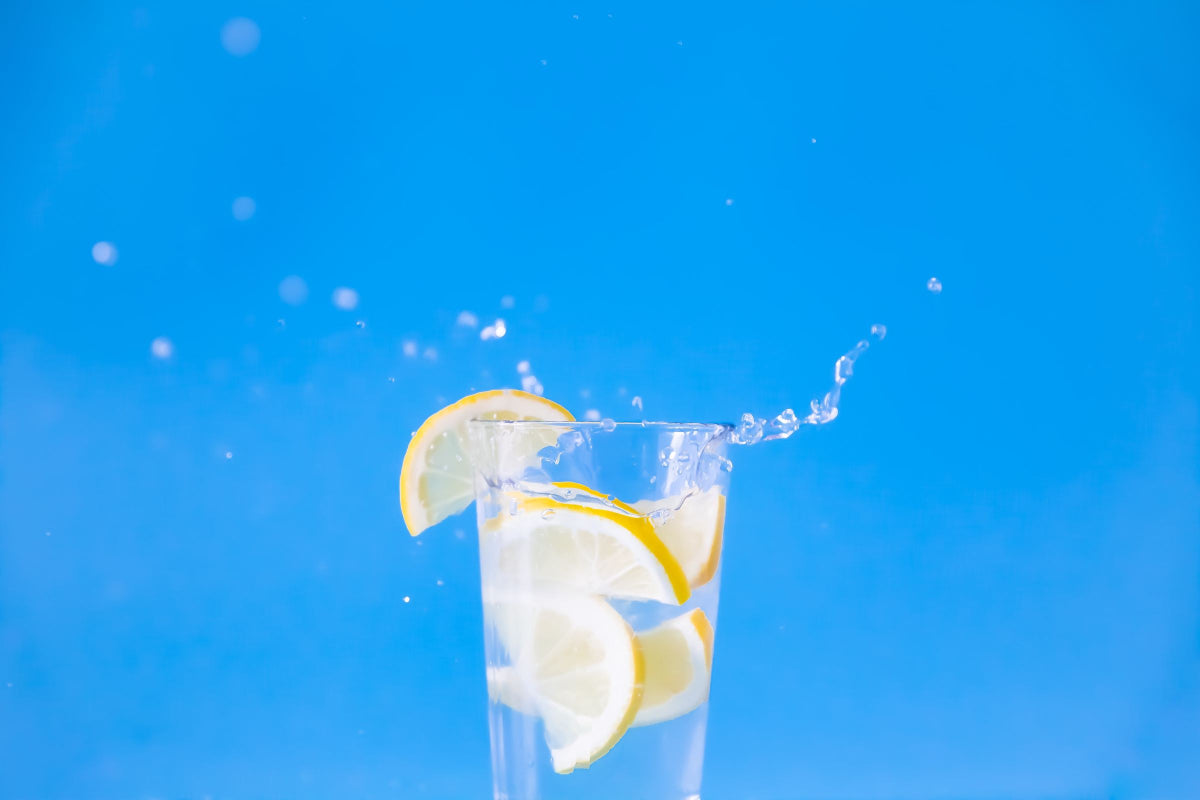 The span of time between sunrise and sunset is getting longer. The temperature is rising. The school year is coming to a close. The approach of summer likely means more time outdoors having fun. It may also mean reaching for cool, yummy treats or something tasty to quench our thirst. If you're managing food allergies, finding the right summer treats may require a little pre-planning to ensure you've got an allergy-friendly option ready and waiting. Try these recipes.
Pina Colada Pops
If coconut is not on your list of foods to avoid, these yummy pops from Serious Eats offer a summer-licious, milk-free treat that's easy to make. You can freeze the mixture in popsicle molds or in paper cups. Not a fan of pineapple? That's okay. You can use this recipe as a base for any creamy fruit pop. Try substituting strawberries or shredded coconut for a different twist.
Fruit Sorbet
Sorbet is sweet, creamy, cold, and more importantly for our purposes, it can achieve all that without common allergens. Bring 1 cup of water and ¾ cup of sugar to a boil over medium heat, stirring to dissolve the sugar. Let the mixture simmer for 5 minutes without stirring. Pour the syrup into a bowl and place it in the refrigerator to cool. Place a pound of cleaned fruit into a food processor. You don't want to puree the fruit, but you do want to break it down until it's starting to look smooth. Add in the cooled sugar syrup, 1/3 cup of lemon or lime juice and pulse the food processor just until the ingredients are combined. 
Spoon the mixture into a shallow baking pan and place it in the freezer for 2 hours. Stir the mixture around with a fork. You want to move the frozen edges into the center of the pan and then return the mixture to the freezer. Repeat this step every hour until the entire mixture looks more like a slushy mix than liquid. Pour the mixture into a bowl and puree it with a stick blender or mixer. Return the bowl to the freezer and let it rest another 4-6 hours before serving. Tip: If it's too hard to scoop, just let your sorbet sit out on the counter until it softens slightly and is scoopable. 
Infused Water
If you're going to be out in the sun, staying hydrated is important. You can up your water sipping game with infused flavors. Sure, there's the old standby of a slice of lemon in your H2O, but that's just the tip of the iceberg, here. Before you go to bed tonight, fill a picture with water and add in sliced strawberries and lime. Experiment with other flavor combinations like orange slices, or a bit of watermelon and crushed mint leaves. The fun part of this is the only limit to the depth of your infused water repertoire is your imagination. Experiment and have fun with flavor combinations. 
Frozen Fruit Pops
Frozen treats on a hot summer day can both quench your thirst and bring a bit of coolness to the mix. These simple fruit pops featured in Taste from Home are an easy to make, yet delicious option. The recipe calls for kiwi, grapes, and blueberries, but you could shake things up and try other fruits if your palate (and allergy needs) require.
DIY Lemonade
Is there a drink that shouts "hot summer day" more than a cool glass of lemonade? There's something but this sweet, lip puckering beverage that is quintessential summer. And the good news is that it's traditionally free of major allergens. Making it on your own, however, also helps you control how much sugar (and how much tart lemon) you use. 
Thinly slice lemons (how many you use is up to your taste and how much you're making). Place the lemon slices in a deep pitcher or bowl and coat with sugar. Again, use as much or little as you'd like based on your taste and dietary needs. Using a spoon or potato masher, press the sugar and lemon mixture down repeatedly. When lemon juice begins to accumulate in the bottom of the container, fill the rest of the pitcher with water and stir. Place in the fridge and serve when the mixture is chilled. 
Want to shake things up? Skip the sugar and use a fruit-infused simple syrup instead. For example, combine a pound of strawberries, 1 cup of sugar, and 2 cups of water in a pan. Simmer until the berries turn pale and the liquid is a deep red. Let the syrup cool for an hour. Then strain the mixture through a sieve to remove solid fruit and seeds. When you're ready to make your lemonade, stir in strawberry syrup with 1 and ⅓ cups of lemon juice and 5 cups of water. Go ahead and experiment with other fruits too. Blueberry lemonade anyone? Yum!