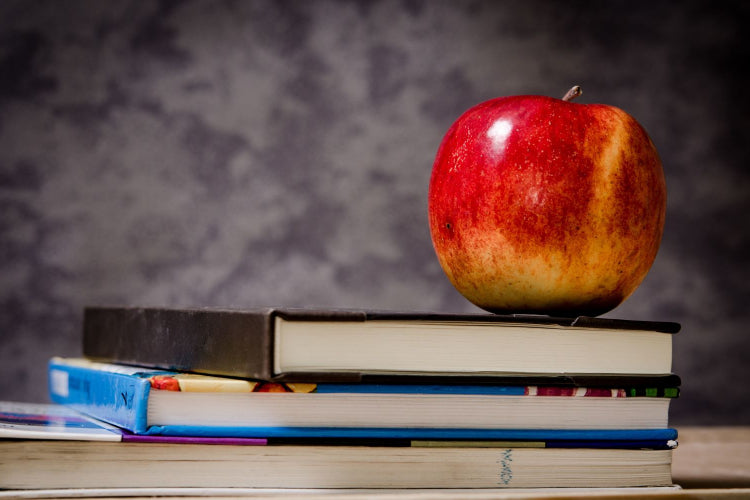 The stores are filling up with school supplies. Depending on where you're reading this, school may already be back in session. Others of you are starting that familiar "how much summer can we squish into these remaining weeks" rush before you to slide back into the schoolyear routine. Whichever camp you're in, now is the perfect time to stock your pantry and sort out your favorite recipes for lunchboxes and afterschool nibbling. The following list should get your creative cooking juices started.
DIY Trail-Mix
Sure, trail mix is one of those nightmarish snacks for folks with allergies with it's traditional nuts and seeds combo, occasionally laced with a few good milk chocolate bits for good measure. That's why this DIY variant is fantastic. You can use or avoid whatever it is you want to or need to. Try mixing a cup of sunflower seeds, ½ cup of dried fruit, and a ¼ cup of dark chocolate chips. You can mix and match your dried fruit to include raisins, craisins, cherries and more. Using a dairy-free chip like those from Enjoy Life can give milk-allergic homes a bit of chocolatey goodness without the fear. Experiment with your custom mix to add in more fun and pizazz. Other options may include roasted pumpkin seeds, roasted chickpeas, and more.
Apple Cinnamon Cookie Energy Bites   
Don't rule out recipes because they include an ingredient your child is allergic to. Take a few minutes to brainstorm ways you might adapt the recipe to meet your family's needs. For example, this recipe from Kristine's Kitchen Blog calls for almond butter, which may make the recipe a no-go for some allergic homes. Switching out the nut-based spread for one you can eat – maybe soy butter – can make this recipe workable without giving up the taste. Experiment and see.
Nut-Free Granola
Granola can be delish on its own or as a topping on coconut yogurt. Finding a nut-free option, though can be tough. Here's the good news. Making your own is super easy! In a food processer, combine 1 cup each of pumpkin seeds, sunflower seeds, and unsweetened shredded coconut, with a tablespoon of chia seeds, a ¼ cup of sunflower seed butter (or something similar), ¼ cup of your favorite honey, a teaspoon of vanilla and a dash of cinnamon. Be careful to not overmix your ingredients. You want them to come together but also maintain some visible pieces of the seeds. Scoop your mixture onto a cookie sheet lined with parchment paper and bake at 325 for about 20 minutes. Let it cool completely and then store it in a jar to use when you want it.
Homemade Fruit Leather   
Not only can making your own version of popular snacks allow you to replicate allergy-friendly versions of the treats, it can also mean making a healthier version. Blend four cups of your favorite fruit (Strawberries are a great option if you're not allergic!) with two tablespoons of honey. Line a 9 x 13-inch pan with parchment paper then pour in your fruit mixture. Using a spatula, spread the mixture out into a thing layer and then bake at 150 degrees for up to 6 hours or until the mixture easily peels away from the parchment (start checking after about 4 hours.) Let your fruit leather cool and set on the counter for 4 hours or overnight. You can cut the fruit leather and parchment into strips and then roll.