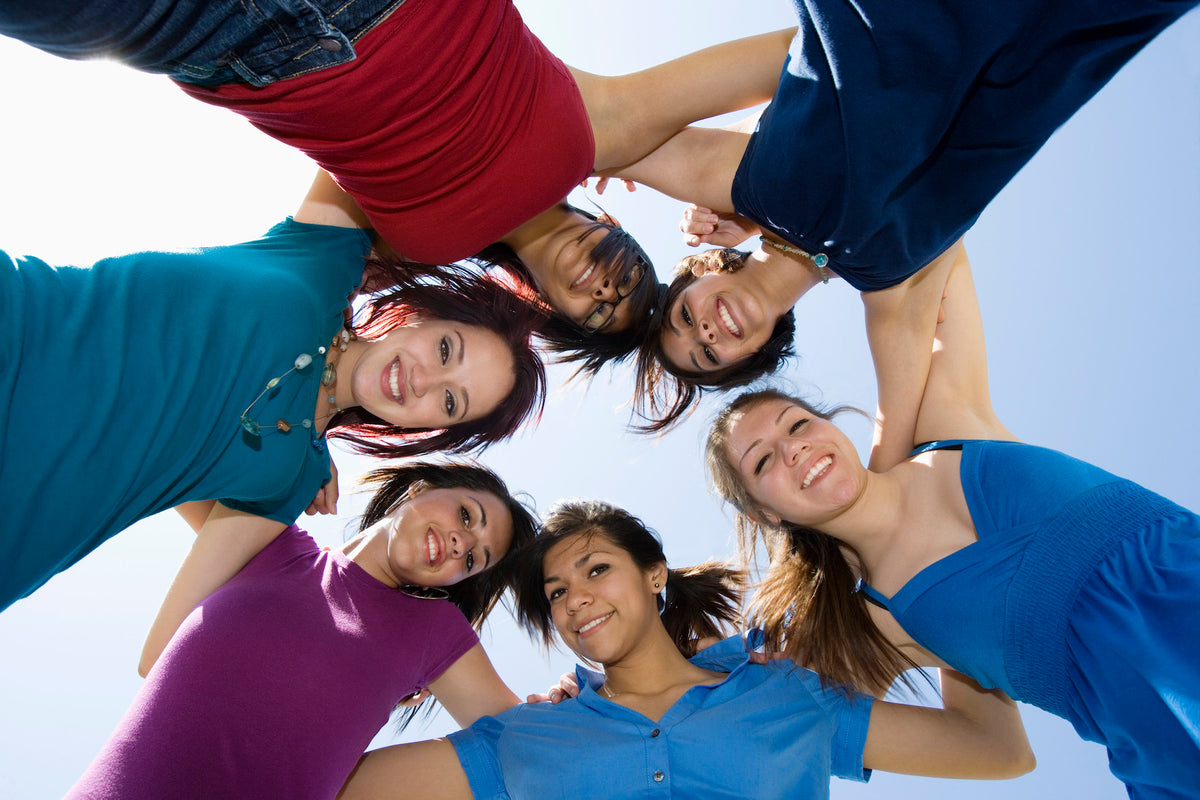 Living with food allergies can often feel isolating. Whether you're passing on a social outing that will be hard to navigate or you're putting in extra time to figure the logistics of getting your child safely through summer camp, food-allergy families often face added challenges when it comes to every day living. If you're among those who live this life, you're absolutely not alone. In fact, you're part of a group of 32 million Americans.
That's right. You're part of a group that's much too big and getting bigger and this is the perfect time to raise awareness about it. This year marks the 21st annual Food Allergy Awareness Week (May 12-18, 2019). This week of action was created in 1998 by Food Allergy and Anaphylaxis Network (now FARE) as a way to increase awareness, promote respect, safety and inclusion, and to celebrate those living with food allergies. Whether you're living with food allergies, or you want to show your support for those that do, here are some ideas how you can help.
Share Your Story
As with any chronic medical condition, it's easy to be defined by your allergies, especially if your time becomes consumed with the minutiae of managing allergic living. Hopefully you know, however, that being an allergic kid or adult is not who you are. You are a person who loves reading, taking photos, tackling complex math problems, drawing landscapes, and hiking through the great outdoors, who happens to also be allergic to a particular kind(s) of food. Tell your story. Yes, share how having food allergies impacts your day-to-day from what toothpaste you can use to whether or not you can meet up with the gang for sushi later; but also be sure to highlight all the other stuff too. FARE's "Contains: Courage" campaign is an excellent example of this. Check out their campaign video and consider adding your story to their collection. If you post your story online, don't forget to use the hashtag #morethanfoodallergies
Get Social
Despite the fact that more and more of us are living with (or caring for people with) food allergies, there are still many myths and misconceptions about food allergies. Obviously, a key component of Food Allergy Awareness Week is raising awareness. Your social media platforms are a great medium for this. Not sure what to tweet or post? That's okay. Food Allergy and Anaphylaxis Connection Team has a daily list of tweetable and post-worthy fodder just waiting for you. Scroll down their FAAW page to find their prepared, hashtag-ready content.  You'll also find some great content suggestions, including graphics over at Kids with Food Allergies, too.  Of course, you can also create your own fresh tweets and post! Just make sure to use #FAAW, #FoodAllergyAwarenessWeek, and other related hashtags.
Go Teal
Teal is the color associated with food allergy awareness. Pick a day (or a few of them!) to wear a teal shirt or ribbon and tell others why you're doing it. Let your food allergy friends and family see that you support them by broadcasting it in full-living color. You may also see various landmarks light up in teal during the week. If you do, snap a photo and share it on social media with an explanation why.
Give a Presentation  
Talk to your child's classroom teacher or other appropriate school staff about giving a presentation on food allergies during the week of May 12th. This can be an especially meaningful and empowering opportunity for a food-allergic child to share their specific challenges with peers and a great way to help other students develop understanding and empathy. Some of the sites listed above have Food Allergy Week resources to help you (or your child!) develop and deliver such a presentation. For younger classes, reading a picture book about food allergies for a special story time can be a great option. Don't just limit your advocacy to the classroom, either. Consider sharing your presentation with Scout troops, sport teams, and other groups with which you or your child are involved. This is your chance to help others learn how to help your family!
Say Thanks  
It can take a village to keep a food-allergic individual safe. Take a moment to thank the friends, family, teachers, coaches, and other supportive folks in your life for helping you and/or your child.
These suggestions are just some of the ways you can help raise awareness, and in turn, help increase support for food-allergic individuals. What other ideas do you have? Stop by The Allergy Ninja Facebook group to join the conversation. I'd love to hear what you've got planned, or even better, hear about your success stories following Food Allergy Awareness Week!