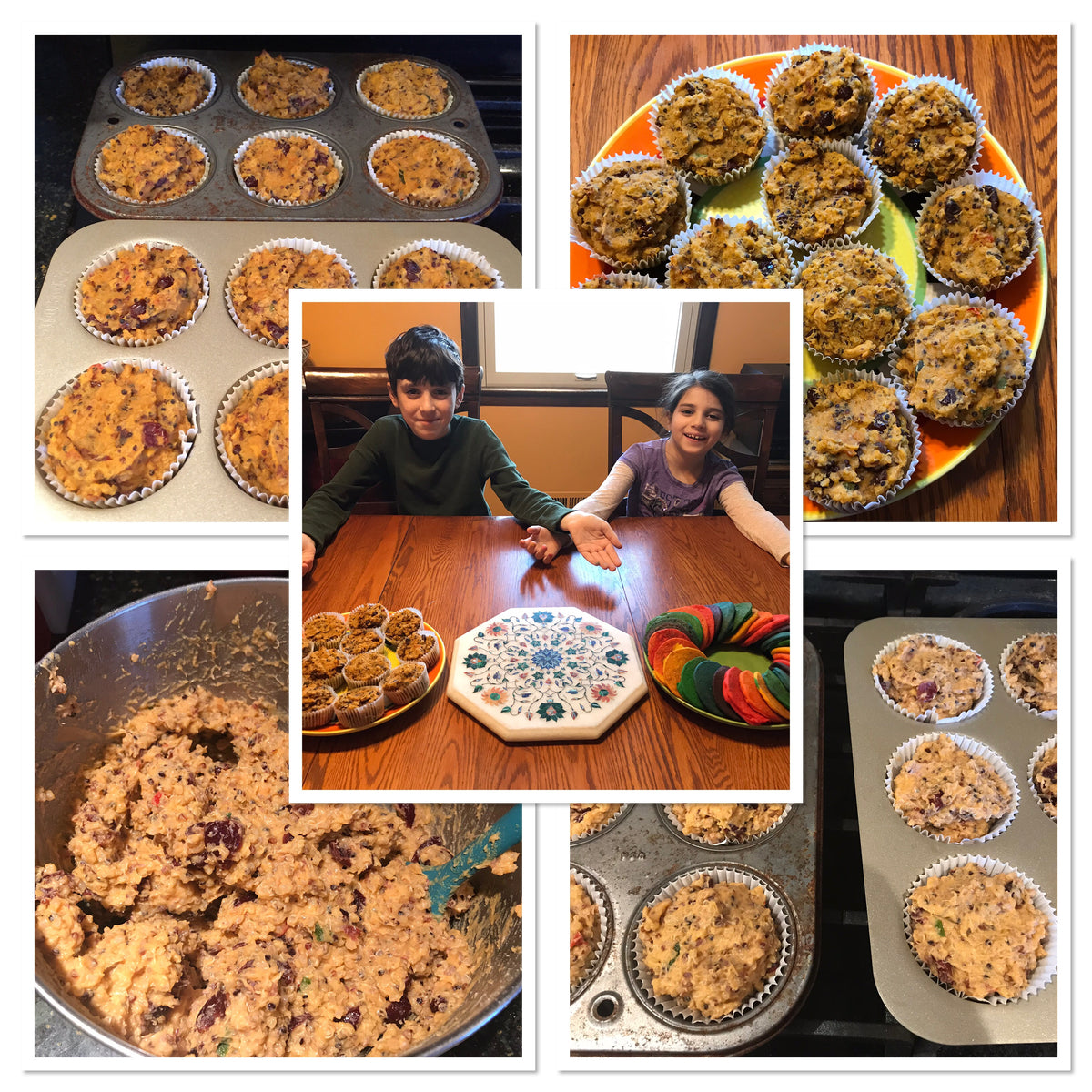 Do you experience the Thanksgiving leftover frenzy that occurs the following week?  You know, the sudden flood of turkey sandwiches and turkey salad and turkey soup and turkey casserole and well, you get it, right?  A funny thing happened following our son's Bar Mitzvah this past month.  We had so much allergy safe food left over that we kept making new recipes out of the leftovers.  We had this delicious allergy safe cranberry quinoa salad and as I stared at the mounds of leftovers, I thought about some quinoa cakes we had seen at our local Whole Foods last year, but alas, they were not safe for our kids.  I put on my best kitchen chemist hat and decided to make some of my own.  The results speak for themselves through the smiles on their faces.  Even my husband enjoyed them.  They do taste better the next day so just be sure to allow them to settle for a day in the refrigerator befor serving.  Here is the recipe:
3 cups of cranberry quinoa salad (you will have to make this in advance)
3/4 cups of sweet potato puree
powdered egg replacer equivalent to three eggs (we used Vegan Eggs in this recipe)  You could also use cornstarch and water mixture as your egg replacer.
Line a cupcake pan with paper liners  (this recipe makes 12 cupcake sized quinoa cakes)
Mix all the ingredients together and spoon evenly into the cupcake liners.
Preheat oven to 350 degrees.
Bake at 350 for 16 minutes and then remove from oven to cool.  While you can eat them once cooled, they taste better the next day, so put them in the refrigerator over night and have them the next day.
Enjoy!